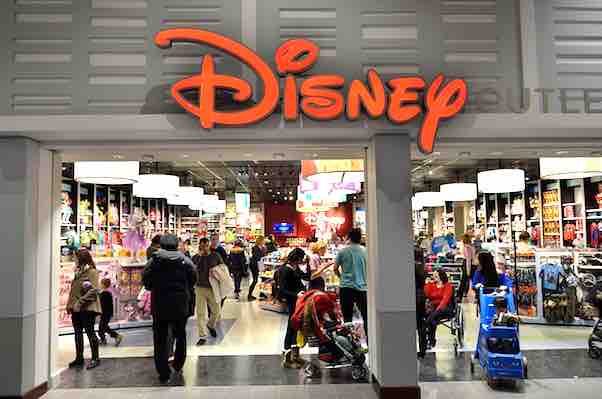 The Walt Disney Company's marketing mix or 4Ps is a determinant of the company's competitive performance. The marketing mix is the set of strategies and tactics for reaching the company's target market: Product, Place, Promotion, and Price (4P). In this business analysis case of Disney, the 4Ps keep evolving, especially the "Product" element, considering the company's continuous creation and adjustment of its products. An effective marketing mix contributes to the corporation's competitiveness against other businesses, such as the media and entertainment operations of Sony and Comcast (owner of Universal Studios), and the video streaming services of Netflix, Apple TV Plus, Amazon Prime Video, and Google's YouTube. This marketing mix applies to the international operations of Disney and its subsidiaries, such as Pixar Animation Studios and Marvel Studios. This 4P application is based on the synergistic codependence of the divisions or subsidiaries that are part of Walt Disney's organizational structure (business structure). Thus, the conglomerate's marketing mix is designed according to the needs of its diverse operations in the parks and resorts, mass media and entertainment, tourism, consumer goods, and retail industries.
Disney's marketing mix involves the promotion of products and brands across divisions and subsidiaries. For example, Marvel movies are promoted through the inclusion of their characters in Disney Outlet stores. This strategic approach to the 4Ps exploits business strengths, such as the ones discussed in the SWOT analysis of Walt Disney. In this way, the company's marketing strategy applies an integrated approach to managing global marketing needs.
Disney's Products
In this part of the marketing mix, the company's products are outlined as groups composing the product mix. As a global conglomerate, The Walt Disney Company has an increasing variety of product lines beyond its initial media and entertainment products. The strategic acquisition of other businesses is a major factor in this diversification of the company's product mix. However, based on Disney's mission statement and vision statement, these products are centered around entertainment. Disney now manages such diverse products under the following categorization:
Media Networks (cable, television, and radio programs)
Parks and Resorts (Walt Disney World Resort, Disneyland Paris, themed hotels, and others)
Studio Entertainment (motion pictures, direct-to-video content, musical recordings, and stage plays/performances)
Cruise trips and vacations
Consumer Products & Interactive Media (books, magazines, comic books, video games, merchandise, and online video content)
Disney's products were initially in the media and entertainment industry. However, through expansion and diversification, the company has added products in the parks and resorts industry, the travel and tourism industry (cruise lines), the retail industry, and the consumer goods industry, including the sale of Disney-branded merchandise at its amusement parks, stores, and other places. This part of Disney's marketing mix is expected to continue evolving, alongside strategic changes in business operations and trends in the global market. For example, the conglomerate's future acquisition of other firms may lead to more products and new product lines. In this way, this part of the marketing mix reflects the degree of business diversification achieved through Disney's generic competitive strategy and intensive growth strategies.
Place/Distribution in Disney's 4P
This part of the marketing mix presents the places that the company uses to strategically distribute its products to customers in the entertainment, media, consumer goods, retail, parks and resorts, travel, and tourism industries. The nature of these industries and markets determines the places or venues that Disney uses to distribute its products. For example, the physical nature of merchandise items, such as books and magazines, means that the company's marketing mix needs channels that allow for the physical transport and storage of these products for target customers in the international market. Disney's product distribution strategy involves the following places:
Disney parks, resorts, hotels, and cruise lines
Movie theaters
Disney stores
Official websites (Go.com and others)
Mobile apps
Licensees and other parties (cable, satellite, telecommunications service providers, and others)
The places that Disney uses to distribute its products are varied, addressing the diversity of the product mix. In this regard, this part of the company's marketing mix is based on the kinds of products offered. For example, movies are distributed through movie theaters and digital content distribution services. It is noteworthy that licensees and other parties are places or channels that generate a significant portion of Disney's revenues. These channels include cable networks that distribute the company's content, like ESPN television programming. This system involving third parties and company-owned venues, such as theme parks and resorts, makes the company's 4Ps a strategic combination of businesses for effectively managing maximum reach throughout the global market. The productivity and efficiency goals of Disney's operations management support the distribution strategy in this part of the marketing mix.
Promotion in Disney's Marketing Mix
This part of the marketing mix considers the company's communications strategies and tactics for target customers. The Walt Disney Company uses different strategies, depending on the kind of product being promoted. However, advertising is the most prominent and readily observed among these strategies, such as in the case of Marvel movie advertisements. In this marketing mix, Disney manages operational effectiveness in reaching a multinational audience through a combination of international, regional, and local implementations of marketing communications. Disney's marketing communications mix (promotional mix) involves the following strategies and tactics:
Advertising
Direct selling
Sponsorship
Sales promotion
Public relations
Advertising is a traditional strategy and major contributor to Disney's marketing communications effectiveness. For example, the company uses advertisements for its movies and parks and resorts (especially for special events and occasions). Direct selling efforts include direct communications with other firms for various opportunities that Disney offers, such as brand exposure in Marvel and Pixar movies, and in Disneyland parks and resorts. Also in this part of the marketing mix is sponsorship, which refers to the company's sponsoring of various activities, such as community development programs of nonprofit organizations. This kind of sponsorship promotes the company's business and helps manage stakeholders' expectations, as detailed in Walt Disney's corporate social responsibility (CSR) strategies. The company also uses sales promotion, which is observable in its Disney Outlet stores and package deals that come with discounts. In addition, public relations efforts are aimed at strategically maintaining a strong image for the company's brands, which are among the most valuable in the global market. This part of The Walt Disney Company's marketing mix presents a diverse approach that capitalizes on the conglomerate's attractive products, deep pockets, and network of business partners.
Prices & Pricing Strategies in Walt Disney's 4Ps
Considering the various industries and markets of Disney, this part of the marketing mix involves pricing strategies and corresponding price points and price ranges that are differentially determined based on market and industry conditions. For example, differences in growth, saturation, risks, business opportunities, and other managerial concerns lead to various pricing strategies in the media and entertainment, parks and resorts, and consumer goods and retail markets. Disney's marketing strategy applies the following pricing strategies for its diverse product mix:
Market-oriented pricing strategy
Value-based pricing strategy
The Walt Disney Company applies the market-oriented pricing strategy for movies and other products that are priced according to prevailing industry standards. The value-based pricing strategy is used for various products, such as memorabilia at the company's parks and resorts. Value-based prices are set according to the perceived value that Disney's products have for target customers. Through the value-based pricing strategy, the multinational business optimizes its prices and maximizes profits as long as it maintains a strong brand image and effective marketing campaigns. The strategies in this part of Disney's marketing mix are intended to maximize profit margins, especially in situations where the company's products have weak substitutes.
References