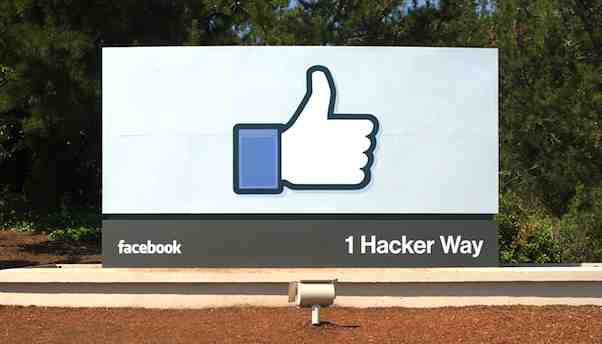 Meta Platforms (formerly Facebook Inc.) uses a marketing mix that supports and capitalizes on business popularity. The marketing mix is the combination of strategies and tactics that the business organization employs to succeed with its marketing strategy and marketing plan, with focus on the variables of Product, Place, Promotion, and Price (the 4Ps). Facebook's marketing mix considers the online nature of social networking websites, mobile apps, and marketplace services. Users' social behaviors determine Facebook's (Meta's) generic competitive strategy, intensive growth strategies, and marketing strategies. Customers' responses to communication tools on the platform influence the company's business performance relative to online display advertising competitors, like Google (Alphabet), Microsoft, X (Twitter), and Snap (Snapchat), as well as the marketplace businesses of eBay, Amazon, and Walmart Marketplace. Meta's market focus is on users and advertisers. This analysis of Facebook's marketing mix reveals the marketing benefits of the online and social characteristics of the business.
The marketing mix (4Ps) of Facebook facilitates efficiency in reaching target customers and satisfying market demand. The company uses advanced Internet technologies to efficiently deliver its services in the global social media and digital advertising industry. The strategies and tactics contained in this marketing mix show that Facebook benefits from broadening its online advertising services, and from increasing the market penetration of its social networking websites, mobile apps, and other products. Market penetration complements the strategic management and business development goals of Facebook's (Meta's) corporate mission and vision statements.
Meta's Products
Meta is known for Facebook and its social media and advertising services. Considering the product mix, this component of the marketing mix identifies the organizational outputs that the company offers to its target market. The following are the product groups of Meta:
Social media/social networking services
Instant messaging services
Metaverse-based services
Marketplace services
Video games
Consumer electronics
Software tools
Advertising services
Meta's products started around social networking services, like Facebook, which remain the company's primary products. This component of the marketing mix also includes instant messaging (e.g., Messenger and WhatsApp). Meta Platforms also provides Metaverse-based services, as the company continues to improve its services and software for the Metaverse. Facebook Marketplace services are provided on top of the social media services that the company offers in this 4P component. Furthermore, Meta provides video games and software products, as well as consumer electronics, like virtual-reality headsets. The products included in this marketing strategy mirror the divisions or departments of Facebook's (Meta's) organizational structure (business structure).
Considering the products in its marketing mix, Meta focuses on generating revenues through its digital advertising services. For example, individual users and organizations can use Facebook to advertise and reach their target audience. The products in Meta's marketing mix are developed to support and increase revenues from advertising and related services. The goals of the marketing strategy include increasing the user base or membership (i.e., active users of Facebook), which corresponds to more attractive services and higher revenues that empower the business strengths enumerated in the SWOT analysis of Facebook (Meta Platforms).
Place/Distribution in Facebook's 4Ps
As an online technology business, Facebook offers its services through the Internet. This component of the marketing mix determines the venues where the company offers its products. In this case, Meta's distribution strategy includes the following places:
Websites and mobile apps
Authorized retailers
Facebook provides social media, messaging services, and digital advertising services through its websites and mobile apps. Users can access accounts through a browser or mobile app. Even though most of the places in Meta's marketing mix are online or virtual, the company distributes some of its products through authorized retailers. For example, Meta Quest virtual reality headsets are for sale through online and brick-and-mortar sellers, including Amazon, Costco, Verizon, and Walmart. Based on this component of the marketing mix, Facebook's marketing strategy focuses on digital technologies to enable effective and efficient global access to its products. It is worth noting that the operations management strategy and productivity measures at Facebook (Meta Platforms) influence product distribution performance.
Promotion in Meta's Marketing Mix
Meta promotes Facebook and its other services to gain more users. Among the 4P variables, this component describes the company's marketing communications activities with its target customers. Considering the promotional mix, Facebook's marketing mix involves the following business promotion activities, arranged according to importance:
Viral marketing (most important)
Direct marketing
Advertising
Public relations
Facebook's business heavily relies on viral marketing, which involves word-of-mouth promotion. Because of persuasion from friends, new members create accounts on the company's social network. Viral marketing is a critical success factor relevant to the marketing mix and the social network's international popularity. Direct marketing also promotes Meta's business. For example, the firm directly recommends advertising services to Facebook page owners, such as businesses and other organizations. This tactic involves showing samples of display advertisements to page owners to persuade them to pay for advertising campaigns on the social network. In addition, Meta advertises its services through various display advertisement networks, including Google's ad network. Moreover, public relations activities linked to Facebook's (Meta's) corporate social responsibility programs promote the company's brand and services. This component of the marketing mix shows that viral marketing supports business success despite the moderate force of competitive rivalry determined in the Five Forces analysis of Facebook (Meta).
Prices & Pricing Strategy in Meta's 4P
Facebook employs a combination of pricing strategies. In this component of the marketing mix, the company's strategies for price points and price ranges are considered. Meta uses the following pricing strategies:
Market-oriented pricing
Pay-what-you-want pricing
In using the market-oriented pricing strategy, Facebook uses market conditions and competitors' prices as bases for pricing its consumer electronics and display advertising services. For advertising services, prices are typically applied per impression or per click, among other user-generated actions on the company's social network. On the other hand, in using the pay-what-you-want pricing strategy, Facebook allows advertisers to decide how much to pay above a certain minimum price. Based on this component of the marketing mix, flexibility in pricing is a factor that attracts advertisers to the company's online display advertising service. Such flexibility considers the link between industry conditions and the economic trends shown in the PESTLE/PESTEL analysis of Facebook (Meta).
References
De Ruyter, K., Keeling, D. I., Plangger, K., Montecchi, M., Scott, M. L., & Dahl, D. W. (2022). Reimagining marketing strategy: Driving the debate on grand challenges. Journal of the Academy of Marketing Science, 50(1), 13-21.
Liadeli, G., Sotgiu, F., & Verlegh, P. W. (2023). A meta-analysis of the effects of brands' owned social media on social media engagement and sales. Journal of Marketing, 87(3), 406-427.
Malik, R. (2023). Culture and Its Influence on Elements of Marketing Mix. In Cultural Marketing and Metaverse for Consumer Engagement (pp. 123-130). IGI Global.