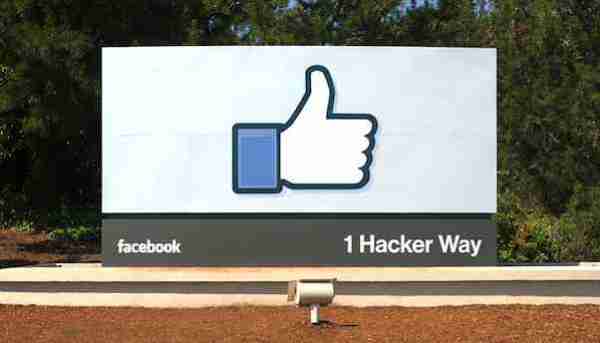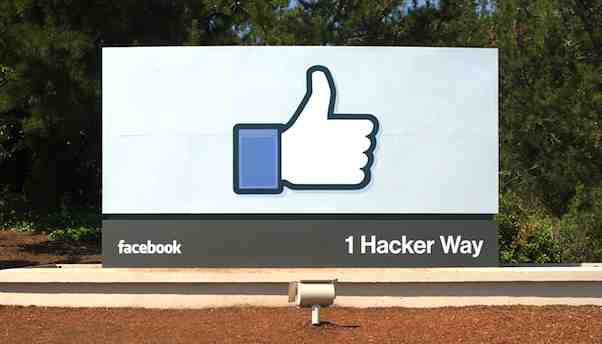 Facebook Inc. uses a marketing mix that supports and capitalizes on the company's popularity. A marketing mix is the combination of strategies and tactics that an organization employs to succeed with its marketing plan, with focus on the variables of Product, Place, Promotion, and Price (the 4Ps). In Facebook's marketing mix, some of the main considerations include the online nature of its social networking website and mobile apps. Users' social behaviors determine Facebook's generic strategy, intensive strategies, and marketing strategies. For example, customers' responses to certain communication tools on the online platform influence the company's business performance against online advertising competitors like Google LLC (parent company of YouTube LLC), Twitter Inc., Snap Inc. (Snapchat), and Amazon.com. In this case, the market focus is on individual users and advertisers who pay for the company's display advertising services. An analysis of Facebook's marketing mix reveals the marketing benefits of the online and social characteristics of the business. Associated strategic management in marketing must support business development while addressing target market demands and concerns.
The marketing mix (4Ps) of Facebook Inc. facilitates efficiency in reaching target customers. For example, the business uses advanced Internet technologies in its products to efficiently deliver its services in the global social media and digital advertising industry. The strategies and tactics contained in this marketing mix shows that Facebook could benefit from broadening its online advertising services, and from increasing the market penetration of its social networking website and mobile apps. Market penetration complements Facebook Inc.'s corporate mission and vision statements.
Facebook's Products (Product Mix)
Facebook Inc. is known for its social networking website, mobile apps and online advertising services. This component of the marketing mix identifies the organizational outputs that the company offers to its target market. The following are the main products of the company:
Facebook
Instagram
Messenger
WhatsApp
Oculus
Among the 4Ps, the product element has major influence on how the business groups its human resources and corresponding operations. As a result, this 4P variable influences Facebook's corporate structure. For example, each product category has a dedicated group of employees for operations and development. As an online business, the company is known for social media services available through its Facebook social networking website and mobile app. The Messenger instant messaging service is now separate from the main Facebook service. In addition, the company manages and operates Instagram (another social media service) and WhatsApp (an instant messaging service). Also, the company acquired Oculus VR, which is a virtual reality technology business. These products attract users on the basis of their social nature, communication effectiveness, and technological advancement. The corporation uses the popularity of its social media services as a foundation for its display advertising service. This display advertising service becomes more attractive as the company's multinational social networking website and apps gain more users. These conditions show that Facebook's marketing mix is primarily dependent on the membership of the online social network. The success of these products hinges on market opportunities and the business strengths enumerated in the SWOT analysis of Facebook Inc.
Place/Distribution in the 4P of Marketing
As an online technology business, Facebook Inc. offers its services through the Internet. This component of the marketing mix determines the venues where the company offers its products. In this case, these places are as follows:
Websites
Mobile apps
Retail stores
Facebook Inc. provides social media services and digital advertising services through its websites and mobile apps. For example, users can access accounts through a browser or through a corresponding mobile app. Advertisers also use websites and apps to access the company's display advertising services. In addition, the company's Oculus products are available via online and brick-and-mortar retailers. Based on this component of the marketing mix, Facebook Inc.'s strategies focus on digital technologies to enable effective and efficient global access to its products. Facebook's operations management strategy and productivity measures influence product distribution performance.
Promotion (Promotional Mix) in Facebook Inc.'s Marketing Mix
Facebook promotes its social media services to gain more users for a larger membership base. Among the 4P variables, this component describes the company's marketing communications activities with its target customers. Facebook's business involves the following promotion activities, arranged according to importance:
Viral marketing (most important)
Direct marketing
Advertising
Public relations
Facebook's business heavily relies on viral marketing, which involves word-of-mouth promotion. For example, because of persuasion from friends, new members create accounts on the company's social networking website. Viral marketing is a critical success factor relevant in the marketing mix and the social network's international popularity. Direct marketing also contributes to the company's business success. For example, the firm directly recommends advertising campaigns to Facebook page owners, such as businesses and other organizations. This tactic involves showing samples of display advertisements to page owners to persuade them to pay for advertisements on the social media website and mobile apps. In addition, the company advertises its online social network through various display advertisement networks, including Google's. Moreover, public relations activities linked to Facebook's corporate social responsibility programs promote the brand and such social media services around the world. This component of the marketing mix shows that viral marketing supports business success despite the moderate force of competitive rivalry determined in the Porter's Five Forces analysis of Facebook Inc.
Prices and Pricing Strategy
Facebook employs a combination of pricing strategies. In this component of the marketing mix, the company's strategies for price points and price ranges are considered. The company uses the following pricing strategies for its online display advertising service:
Market-oriented pricing
Pay-what-you-want pricing
In using the market-oriented pricing strategy, Facebook Inc. uses competitors' prices as basis for pricing its display advertising services. These prices are typically applied per impression or per click, among other user-generated actions on the company's social networking website and mobile apps. On the other hand, in using the pay-what-you-want pricing strategy, Facebook Inc. allows advertisers to decide how much to pay above a certain minimum price. Based on this component of the marketing mix, flexibility in pricing is a factor that attracts advertisers to the company's online display advertising service. Such flexibility considers the link between industry conditions and the economic trends shown in the PESTEL/PESTLE analysis of Facebook Inc.
References
Bahadir, S. C., Bharadwaj, S. G., & Srivastava, R. K. (2015). Marketing mix and brand sales in global markets: Examining the contingent role of country-market characteristics. Journal of International Business Studies, 46(5), 596-619.
Goi, C. L. (2009). A review of marketing mix: 4Ps or more? International Journal of Marketing Studies, 1(1), 2.
Hanssens, D. M., Pauwels, K. H., Srinivasan, S., Vanhuele, M., & Yildirim, G. (2014). Consumer attitude metrics for guiding marketing mix decisions. Marketing Science, 33(4), 534-550.
Steenkamp, J. B. (2017). Global Marketing Mix Decisions: Global Integration, Not Standardization. In Global Brand Strategy (pp. 75-109). Palgrave Macmillan, London.
Van Waterschoot, W., & Van den Bulte, C. (1992). The 4P classification of the marketing mix revisited. The Journal of Marketing, 83-93.
Wood, M. (2008). Applying commercial marketing theory to social marketing: A tale of 4Ps (and a B). Social Marketing Quarterly, 14(1), 76-85.
Yun-sheng, W. (2001). Perfection and innovation of 4P Marketing Mix – How to evaluate 4P Marketing Mix. Commercial Research, 5, 6.