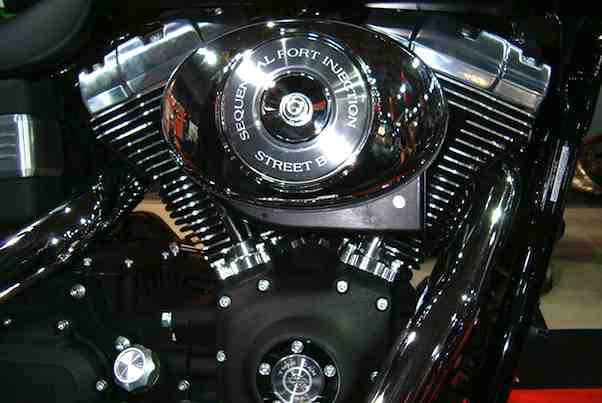 Harley-Davidson is a success story in the motorcycle market. The company operates profitably despite challenges in the global motorcycle industry. Harley-Davidson's marketing mix provides insights into how the firm maintains its business resilience. The marketing mix (4P: Product, Place, Promotion, Price) is the set of strategies and tactics used to execute a marketing plan. In the case of Harley-Davidson's marketing mix, concerns about promoting and strengthening the brand are effectively addressed. Even though the company occasionally changes its advertising efforts, its marketing mix remains the same. Through this marketing mix, Harley-Davidson competes well in the domestic and global motorcycle markets.
Harley-Davidson's marketing mix (4Ps) indicates how a motorcycle company can effectively promote its products, brand, and business. This factor in the marketing mix supports the company's efforts for a resilient brand and other business strengths, as identified in the SWOT analysis of Harley-Davidson, to counteract strong competition involving Ducati, Yamaha, Honda, and other firms.
Harley-Davidson's Products (Product Mix)
The motorcycle manufacturing business has a limited product mix. This component of the marketing mix covers the outputs that the company sells. The product lines in Harley-Davidson's product mix are represented in the following categories:
Motorcycles
Engines
Parts and accessories
Merchandise and collections
Experience
Harley-Davidson is most popularly known for its chopper motorcycles. However, the company offers other product lines, such as engines and motorcycle parts and accessories. The company also provides apparel and related merchandise for bikers or riders. Experience products include factory and H-D museum tours and other events, as well as motorcycle rentals. This component of the marketing mix shows that Harley-Davidson has diversified its business through a limited number of product lines, mostly focused on chopper/custom motorcycles.
Place/Distribution in Harley-Davidson's Marketing Mix
Harley-Davidson's products are distributed to maximize sales revenues. The venues for reaching customers are considered in this component of the marketing mix. The following are the places for distributing Harley-Davidson's products:
Authorized dealers
Authorized rental dealers
Harley-Davidson Online Store
Authorized Harley-Davidson dealers are the primary places for distribution of the company's products. Most of the firm's revenues are generated through these dealers. Some dealers are also authorized to rent out Harley-Davidson motorcycles. In addition, the company's online store allows customers to place online orders for motorcycle parts and accessories, apparel, and other merchandise. This component of the marketing mix relates to the company's marketing strategy for optimizing the efficiency of its authorized dealers. Harley-Davidson's operations management supports distribution efficiency in this aspect of the marketing mix.
Harley-Davidson's Promotion (Promotional Mix)
Harley-Davidson's brand and products are commonly promoted alongside the chopper/custom biker culture. Communication strategies and tactics are covered in this component of the marketing mix. Harley-Davidson's promotional mix contains the following strategies/tactics, arranged according to significance:
Personal selling (field selling)
Public relations
Advertising
Sales promotion
Direct marketing
Personal selling is the most significant promotional strategy in Harley-Davidson's business. Specifically, the field-selling technique is used to encourage customers to explore and try the company's motorcycles at authorized dealerships. The company also uses public relations, such as by organizing and supporting Harley Owners Group (H.O.G.) rallies in various locations, to promote and increase awareness about the company's brands and products. In addition, the company advertises its products to reach large populations of potential customers. Sales promotion is occasionally used in Harley-Davidson's marketing mix. Direct marketing is the least significant of the company's marketing communication strategies and tactics. This component of the marketing mix highlights the importance of personal selling as an effective way for the company to promote its brand and motorcycles to customers and to optimize sales revenues. These communication tactics in the marketing strategy depend on the brand and its psychosocial bond with riders, which is linked to the emotional-connection goals and objectives of Harley-Davidson's mission statement and vision statement.
Prices & Pricing Strategy in Harley-Davidson's 4P
Harley-Davidson uses the premium pricing strategy. Relatively high price ranges are applied in this pricing strategy. For instance, the company's motorcycles are more expensive than many other motorcycle brands available in the American market. The company justifies its prices by emphasizing the craftsmanship and quality of its products. This component of the marketing mix relates to Harley-Davidson's generic competitive strategy and growth strategies, which capitalize on uniqueness to set the company's products apart from the competition and to grow the business.
References
Reddy, T. N., Ghouse, S. M., & JS, R. K. (2023). Marketing Mix – Review of P. Research Journal of Humanities and Social Sciences, 14(1), 55-58.
Wu, X., Zhang, F., & Zhou, Y. (2022). Brand spillover as a marketing strategy. Management Science, 68(7), 5348-5363.