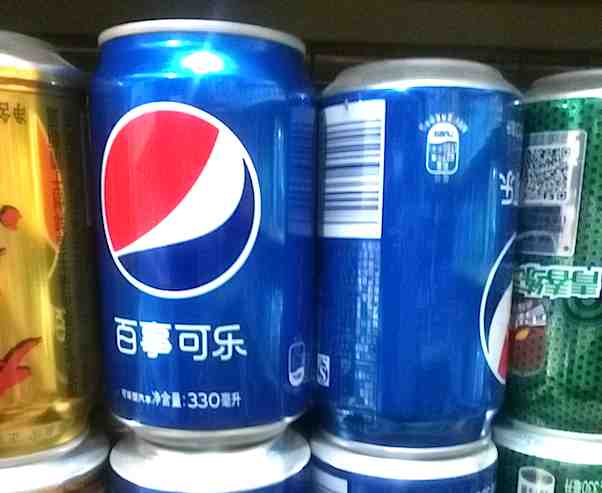 PepsiCo's organizational structure has been reformed several times to address changing global market conditions. The company's current corporate structure reflects the business aims of global expansion and leadership. These aims highlight PepsiCo's mission and vision statements. PepsiCo's strategies are also manifested in how its organizational structure supports international growth. A firm's organizational structure defines the system and design of business components, and how these components interact to fulfill the firm's mission and vision. In PepsiCo's case, the organizational structure enables control over the expansive reach of the company around the world, considering significant differences among market conditions.
PepsiCo's organizational structure's characteristics are based on the company's approach to maximize its control of the business while continuing to grow internationally.
Features of PepsiCo's Organizational Structure
PepsiCo originally had a hierarchical organizational structure in its early years. However, after a number of key mergers and acquisitions, along with global expansion, the company has changed its organizational structure accordingly. The following are the main characteristics of PepsiCo's organizational structure:
Market divisions
Functional corporate groups/offices
Global hierarchy
Market Divisions. The most prominent feature of PepsiCo's organizational structure is its market divisions. These divisions are based on two variables: business and geography. In terms of business, the company structure maintains one global division for Frito-Lay and another global division for Quaker Foods. In terms of geography, the company has divisions for the Americas, Europe, and other regions. The following are the market divisions in PepsiCo's organizational structure:
PepsiCo Americas Beverages
Frito-Lay
Quaker Foods
Latin America Foods
PepsiCo Europe
PepsiCo Asia Pacific, Australia, New Zealand, and China (APAC)
PepsiCo Africa, Middle East, and South Asia (AMESA)
Functional Corporate Groups/Offices. This characteristic of PepsiCo's organizational structure refers to basic business functions. The company has global or corporate offices for these functions. The consumer goods company's objective in having functional groups is to ensure corporate control and rapid implementation of policies and strategies. An Executive Vice President or Senior Vice President heads each of these groups. The following are the main functional corporate groups/offices at PepsiCo:
Global Categories and Operations
Global Research and Development
Human Resources
Finance
Government Affairs and Legal
Talent Management, Training and Development
Communications
Global Hierarchy. PepsiCo's organizational structure also features a hierarchy that spans the global organization. A hierarchy typically supports monitoring, control, and governance at the global/corporate level. The consumer goods company has maintained a considerable corporate hierarchy for top-down communications, monitoring, and control. This characteristic of the organizational structure also provides a means through which PepsiCo minimizes deviations from its policies and strategies.
PepsiCo's Organizational Structure Advantages & Disadvantages
The primary advantage of PepsiCo's organizational structure is the ability to focus on regional market needs. This is possible through market divisions. The organizational structure also has the advantage of supporting the consumer goods company's global corporate control. However, PepsiCo experiences the disadvantage of the limits of its organizational structure in terms of flexibility. For example, the company has a single global division for Frito-Lay. This characteristic reduces the company's ability to respond to market variations and changes in its Frito-Lay business. Thus, an improvement is to divide such single global divisions into regional market divisions, so that PepsiCo could enhance its responses to market variations around the world.
References
Deng, S., Xu, J., & Han, Y. (2023). A proprietary component manufacturer's global supply chain design: The impacts of tax and organizational structure. Omega, 115, 102777.
Denisenko, M., & Shatska, Z. (2021). Formation of business structure in the context of the influence of integrating factors of the internal environment. Economics, Finance and Management Review, (3), 15-20.