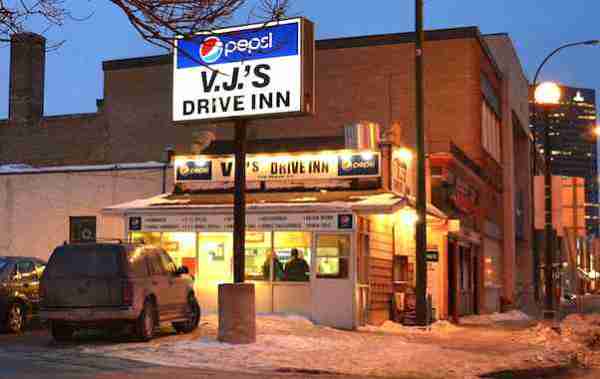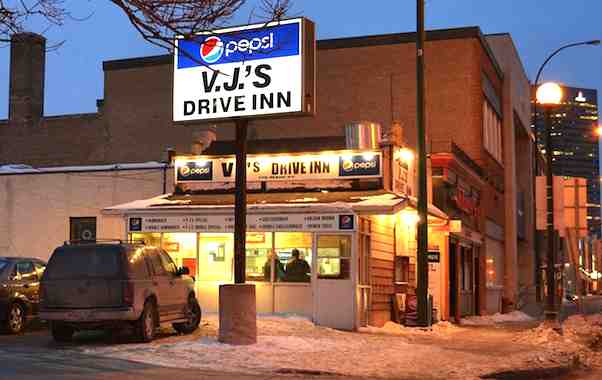 PepsiCo's marketing mix has evolved over time, especially because of the effects of mergers and acquisitions. The marketing mix or 4Ps (Product, Place, Promotion & Price) is the combination of strategies and tactics that the firm uses to implement its marketing plan. In this regard, PepsiCo employs various strategies and tactics based on its array of products and brands. The differences among markets also require variations in approaches used in the marketing mix. However, despite these variations, PepsiCo's marketing mix has a number of general characteristics that define the company's general corporate approaches to its marketing plan implementation. PepsiCo remains effective and globally successful in this aspect.
PepsiCo's marketing mix (4Ps) addresses a wide array of products. This marketing mix also responds to considerable variations among markets where PepsiCo operates.
PepsiCo's Products (Product Mix)
This element of the marketing mix identifies the organizational outputs made available to customers. PepsiCo started as the Pepsi-Cola Company, with all original products under the Pepsi brand. The following are the current product lines of PepsiCo:
Soft drinks
Energy drinks
Cereal
Rice snacks
Snacks
Side dishes
Breakfast bars
Sports nutrition
Bottled water
Other merchandise
Many of PepsiCo's current brands and products were added to the product mix through acquisitions. For example, snack products were added after PepsiCo acquired Frito-Lay. Other merchandise includes tumblers and t-shirts, which are manufactured by other companies with license from PepsiCo. This element of the marketing mix is linked to PepsiCo's generic strategy and intensive growth strategies, which highlight international expansion.
Place/Distribution in PepsiCo's Marketing Mix
PepsiCo uses a global network for distributing its products to consumers. Venues for distribution and sale are considered in this element of the marketing mix. PepsiCo's places for distribution are as follows:
Retailers
Online merchandisers
Most PepsiCo products are available at retailers, such as supermarkets, grocery stores, and convenience stores. However, customers can access PepsiCo-licensed merchandise like tumblers and t-shirts through retailers and their websites. Based on this element of the marketing mix, PepsiCo's places for distributing its products are mostly non-online retailers.
PepsiCo's Promotion (Promotional Mix)
PepsiCo promotes its products to attract target customers. This element of the marketing mix covers the marketing communications strategies and tactics that the company uses to reach its customers. The following are the tactics in PepsiCo's promotional mix, arranged according to significance:
Advertising
Sales promotion
Direct marketing
Public relations
Advertising is PepsiCo's primary tactic for marketing communications. For example, the company is popularly known for using celebrity endorsers to promote its products on TV, radio, print media, and online media. The firm also advertises through business signs it sponsors or gives to stores and other establishments. PepsiCo occasionally applies sales promotions, such as package deals or discounts. Also, the company's local offices sometimes implement direct marketing through agreements to provide products to organizations at wholesale prices. Furthermore, PepsiCo uses public relations through financial assistance and sponsorships, such as in sports events. This element of the marketing mix indicates that advertisements are the main determinant of PepsiCo's ability to communicate with target customers and promote its products.
PepsiCo's Prices and Pricing Strategy
PepsiCo's prices are considerably varied because the company has a wide product mix, which means that it has a large number of product lines and brands. Approaches used to set prices are analyzed in this element of the marketing mix. PepsiCo's main pricing strategies are as follows:
Market-oriented pricing strategy
Hybrid Everyday Value pricing strategy
Most of PepsiCo's products are priced based on the market-oriented pricing strategy. The company's objective in using this strategy is to ensure that its prices are competitive, based on other firms' prices and prevailing market conditions. On the other hand, Hybrid Everyday Value is PepsiCo's pricing strategy for some of its products, especially soft drinks. The company's objective in using this pricing strategy is to close the gap between regular/everyday prices and discounted holiday prices. In this way, PepsiCo expects consumers to buy more of its soft drinks everyday and not just during the holidays.
References
Barrett, H., & Weinstein, A. (1997). Corporate entrepreneurship, the marketing mix, and business performance. In Proceedings of the 1997 Academy of Marketing Science (AMS) Annual Conference (pp. 144-150). Springer International Publishing.
Goi, C. L. (2009). A review of marketing mix: 4Ps or more? International Journal of Marketing Studies, 1(1), 2.
Hanssens, D. M., Pauwels, K. H., Srinivasan, S., Vanhuele, M., & Yildirim, G. (2014). Consumer attitude metrics for guiding marketing mix decisions. Marketing Science, 33(4), 534-550.
Pavlou, P. A., & Stewart, D. W. (2015). Interactive Advertising: A New Conceptual Framework Towards Integrating Elements of the Marketing Mix. In New Meanings for Marketing in a New Millennium (pp. 218-222). Springer International Publishing.
PepsiCo Inc. (2012). PepsiCo Announces Strategic Investments to Drive Growth.
Rahmani, K., Emamisaleh, K., & Yadegari, R. (2015). Quality Function Deployment and New Product Development with a focus on Marketing Mix 4P model. Asian Journal of Research in Marketing, 4(2), 98-108.
Reuters (2013, May 22). UPDATE 1 – PepsiCo rethinks U.S. pricing to attract more daily buyers.
Van Waterschoot, W., & Van den Bulte, C. (1992). The 4P classification of the marketing mix revisited. The Journal of Marketing, 83-93.
Yun-sheng, W. (2001). Perfection and innovation of 4P Marketing Mix – How to evaluate 4P Marketing Mix. Commercial Research, 5, 6.