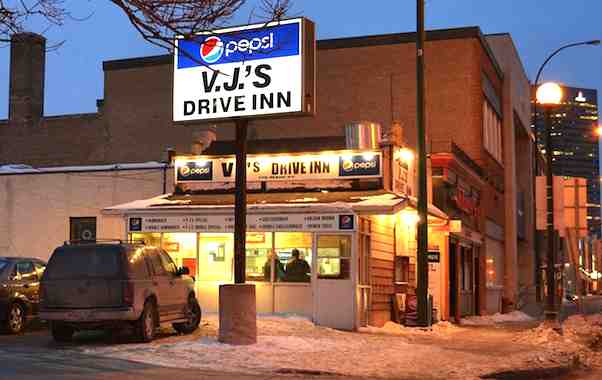 PepsiCo's marketing mix has evolved over time, especially because of the effects of mergers and acquisitions. The marketing mix or 4P (Product, Place, Promotion & Price) is the combination of strategies and tactics that the firm uses to implement its marketing plan. In this regard, PepsiCo's marketing strategy employs various tactics based on the company's array of products and brands. The differences among markets also require variations in approaches used in the marketing mix. However, despite these variations, PepsiCo's marketing mix has some characteristics that represent the company's general corporate approaches to its marketing strategy implementation.
PepsiCo's marketing mix (4P) addresses a wide array of products. This marketing mix also responds to considerable variations among markets where the food and beverage company operates. The 4Ps reflect the company's marketing strategy, which aims to penetrate local food and beverage markets to increase sales revenues and profits. The company maintains its position as one of the largest consumer goods businesses in the world despite market saturation and tough competition with Coca-Cola, Nestlé, Kellogg's, Unilever, and other firms. Also, PepsiCo's partnership with Starbucks offers ready-to-drink coffee products that compete with those of Dunkin' and McDonald's. This competitive environment presents challenges to developing the marketing strategy to support the goals in PepsiCo's mission statement and vision statement.
PepsiCo's Products (Product Mix)
This element of the marketing mix identifies PepsiCo's organizational outputs made available to consumers. The company started as the Pepsi-Cola Company, with products originally under the Pepsi brand. The following are the current product lines of PepsiCo:
Soft drinks
Energy drinks
Cereal
Rice snacks
Snacks
Side dishes
Sports nutrition
Bottled water
Other merchandise
Many of PepsiCo's current brands and products were added to the product mix through acquisitions. For example, snack products were added after the company acquired Frito-Lay. Other merchandise includes tumblers and t-shirts, which are manufactured by other companies with a license from PepsiCo. This element of the marketing mix is linked to PepsiCo's generic competitive strategy and intensive growth strategies, which highlight international expansion.
Place/Distribution in PepsiCo's Marketing Mix
PepsiCo uses a global network for distributing its products to consumers. Venues for distribution and sales are considered in this element of the marketing mix. The locations in PepsiCo's distribution strategy are as follows:
Retailers
Online merchandisers
Most PepsiCo products are available at retailers, such as supermarkets, grocery stores, and convenience stores. However, customers can access company-licensed merchandise like tumblers and t-shirts through other retailers and their websites. Based on this element of the marketing mix, PepsiCo's places for distributing its products are mostly non-online retailers.
PepsiCo's Promotion (Promotional Mix)
PepsiCo promotes its products to attract target customers. This element of the marketing mix covers the marketing communications strategies and tactics that the company uses to reach its customers. The following are the tactics in PepsiCo's promotional mix, arranged according to significance:
Advertising
Sales promotion
Direct marketing
Public relations
Advertising is the primary tactic for marketing communications in PepsiCo's marketing strategy. For example, the company is popularly known for using celebrity endorsers to promote its products on TV, radio, print media, and online channels. The firm also advertises through business signages it sponsors or gives to stores and other establishments. The consumer goods firm occasionally applies sales promotions, such as package deals or discounts. Also, the company's local offices sometimes implement direct marketing through agreements to provide products to organizations at wholesale prices. Furthermore, PepsiCo uses public relations through financial assistance and sponsorships, such as in sports events. This element of the marketing mix indicates that advertisements are the main determinant of the company's ability to communicate with target customers and promote its food and beverage products. The strengths shown in the SWOT analysis of PepsiCo influence the effectiveness of promotion and other tactics in the company's marketing strategy, especially in terms of brand popularity and consumer perception.
PepsiCo's Prices and Pricing Strategy
PepsiCo's uses many price ranges and price points because the company has a wide product mix, which involves many product lines and brands. Approaches used to set prices are analyzed in this element of the marketing mix. PepsiCo's main pricing strategies are as follows:
Market-oriented pricing strategy
Hybrid Everyday Value pricing strategy
Most of PepsiCo's products are priced based on the market-oriented pricing strategy. In its marketing mix, the company's objective in using this strategy is to ensure that its prices are competitive, based on other firms' prices and prevailing market conditions. On the other hand, Hybrid Everyday Value is PepsiCo's pricing strategy for some of its products, especially soft drinks. The company's objective in using this pricing strategy is to close the gap between regular/everyday prices and discounted holiday prices. In this way, the company expects consumers to buy more of its soft drinks every day and not just during the holidays or special occasions. The socioeconomic trends shown in the PESTEL/PESTLE analysis of PepsiCo are considered in the company's marketing strategy and the application of these pricing strategies.
References
Kucuk, S. U. (2023). Marketing and Marketing Mix. In Visualizing Marketing: From Abstract to Intuitive (pp. 7-13). Cham: Springer International Publishing.
Solberg, C. A., & Durrieu, F. (2023). Patterns of international marketing strategy. Journal of Business & Industrial Marketing, 38(7), 1532-1544.