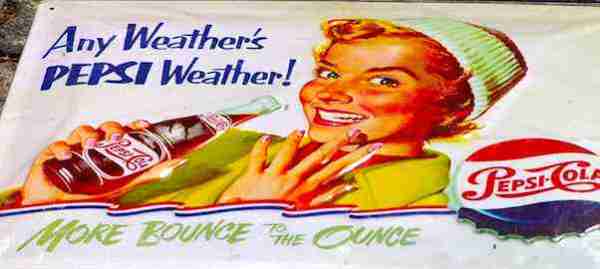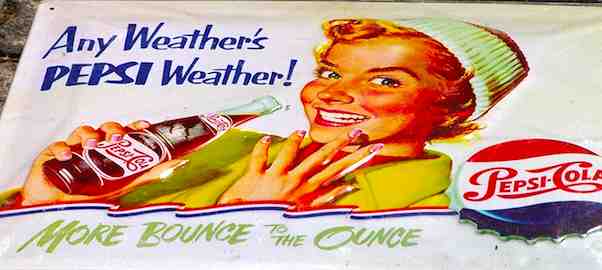 PepsiCo Inc. was created in 1965 through the merger of the Pepsi-Cola Company and Frito-Lay Inc. As the world's second biggest food and beverage firm, PepsiCo ensures that its mission statement and vision statement are aligned with its current business condition. This condition highlights the diversification of the company in terms of its product mix and markets. PepsiCo's mission statement leads the business to develop products that suit market demand. A firm's corporate mission statement identifies actions to achieve the organizational vision. PepsiCo's vision statement specifies the company's role in the global market. A firm's corporate vision statement indicates the direction of organizational development. PepsiCo's mission and vision statements complement each other to push the company toward the top global market position.
PepsiCo's vision and mission statements are designed to complement each other. The company continues to satisfy the corresponding business requirements based on its vision and mission statements.
PepsiCo's Vision Statement
PepsiCo's vision statement is "to deliver top-tier financial performance over the long term by integrating sustainability into our business strategy, leaving a positive imprint on society and the environment." PepsiCo adds that this vision statement is built on the idea of "Performance with Purpose." Based on these considerations, PepsiCo's vision statement has the following main points:
Top financial performance
Sustainability
Corporate social responsibility
PepsiCo emphasizes high financial performance as one of the aims included in its vision statement. This factor is a basic business expectation. In addition, the vision statement indicates that PepsiCo integrates sustainability in business activities. Sustainability enhances corporate and brand image. Also, PepsiCo's vision statement includes corporate social responsibility. This factor is a major influence on the company's policies and strategies on organizational development, especially with regard to its impact on stakeholders. All of these points of the vision statement motivate PepsiCo to achieve high performance.
PepsiCo's Mission Statement
PepsiCo's mission statement is "to provide consumers around the world with delicious, affordable, convenient and complementary foods and beverages from wholesome breakfasts to healthy and fun daytime snacks and beverages to evening treats." This mission statement highlights PepsiCo's desire to satisfy customers. In conjunction with the mission statement, PepsiCo also states, "We are committed to investing in our people, our company and the communities where we operate to help position the company for long-term, sustainable growth." The main points of PepsiCo's mission statement are as follows:
Consumers around the world
Delicious, healthy and fun products
Affordability
Convenience
PepsiCo's mission statement focuses on consumers and product characteristics. For example, the mission statement shows that the company targets all consumers worldwide. This implies that PepsiCo aims to provide products that appeal to all consumers despite differences in backgrounds, cultures, and other variables. The mission statement also defines the basic characteristics of PepsiCo's products. The point on affordability implies PepsiCo's approach to pricing. Moreover, based on the mission statement's convenience point, PepsiCo makes its products easily accessible, implying the firm's market strategy.
PepsiCo's Mission & Vision Statements – Recommendations
PepsiCo's mission statement gives specific details about the company's products and target market. However, the company can improve this mission statement by adding more information about general approaches, strategies or courses of action to achieve the firm's vision statement. On the other hand, PepsiCo's vision statement is adequate in showing where the company wants to be in terms of financial, sustainability, and corporate social responsibility performance.
References
Kirkpatrick, S. (2008). How to build a better vision statement. Academic Leadership Journal, 6(4), 20-27.
Lucas, J. R. (1998). Anatomy of a vision statement. Management Review, 87(2), 22.
Mullane, J. V. (2002). The mission statement is a strategic tool: when used properly. Management Decision, 40(5), 448-455.
PepsiCo Inc. (2015). Our Mission and Values.
Rion-Gaboury, J. (2005). From Words to Action: A Vision Statement Can Do More than Light a Path. Leadership, 34(5), 14.
Williams, L. S. (2008). The mission statement A corporate reporting tool with a past, present, and future. Journal of Business Communication, 45(2), 94-119.