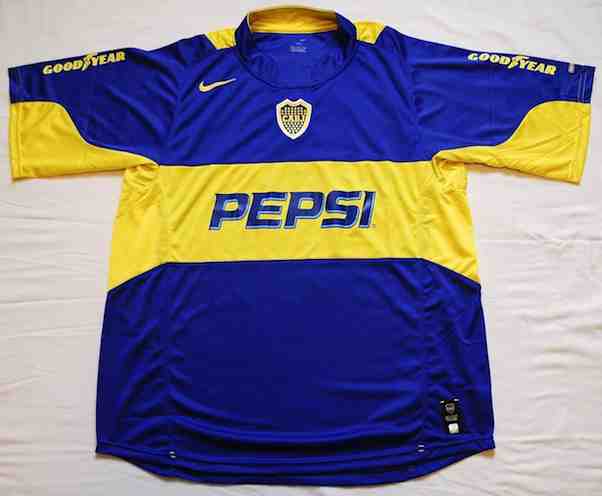 PepsiCo's strategy to address stakeholders' interests is integrated in the company's Global Citizenship policy, which serves as its primary strategy for corporate social responsibility (CSR). In the stakeholder model of business, firms affect and are affected by stakeholders. In PepsiCo's case, these stakeholders have expanded in terms of the variety of their demands alongside the company's international growth and expansion. Nonetheless, PepsiCo's corporate social responsibility strategy adapts with the changing business environment. As such, stakeholders' interests remain satisfied. PepsiCo's corporate social responsibility initiatives reflect the needs of the business as well as the concerns of stakeholders, thereby supporting a holistic approach to global business management.
PepsiCo's corporate social responsibility (CSR) programs align with the interests of the company's stakeholders. Variations among stakeholders and markets are addressed in a general way through the consumer goods company's global sustainability, business ethics, and corporate citizenship initiatives.
PepsiCo's CSR Initiatives & Stakeholders' Interests
PepsiCo's corporate social responsibility strategies are supported based on how stakeholders impact the business. The company's prioritization of stakeholders is stated in its corporate beliefs and purpose of business. The following are PepsiCo's major stakeholder groups, arranged according to the company's prioritization:
Consumers and customers (top priority)
Communities
Employees
Investors
Government (least priority)
Consumers and Customers. Consumers and customers have the highest priority in PepsiCo's corporate social responsibility strategy. This stakeholder group determines the financial standing of the company in terms of revenues. Consumers and customers are interested in high quality and reasonably priced products. Customers in a business partnership with the food-and-beverage company are interested in stable and improving business performance. Based on the significance of these stakeholders, PepsiCo uses continuing innovation processes to improve its products, such as products under the Pepsi brand. For example, some of the company's products now have less salt, less fat, and less sugar content to improve their effects on consumer health. PepsiCo calls these efforts "Human Sustainability." Thus, PepsiCo's corporate social responsibility strategy flexibly addresses the interests of consumers as stakeholders.
Communities. Part of PepsiCo's thrust in corporate social responsibility is to ensure that it always has a positive impact on society. As such, the company considers communities as a second-priority stakeholder group. Communities are significant stakeholders because they influence the consumers' and employees' perspectives about the consumer goods company. The interests of these stakeholders include corporate support for community development programs. The PepsiCo Foundation provides financial assistance for such programs. The Foundation invests in organizations and approaches, like Diplomas Now, which supports education and career development in city neighborhoods. Also, the firm expands recycling and waste management programs. These corporate social responsibility approaches are part of PepsiCo's "Environmental Sustainability" policy.
Employees. PepsiCo believes that employees are significant determinants of the company's long-term growth. This stakeholder group is interested in career development and fair compensation. To address such concerns, PepsiCo's "Talent Sustainability" policy goal is "to provide a safe and inclusive workplace globally." This goal highlights fairness and employee welfare in the company's human resource management approaches. Thus, PepsiCo's corporate social responsibility activities directly address some of the major concerns of employees as stakeholders.
Investors. As stakeholders, investors are interested in PepsiCo's higher financial performance. Investors significantly affect the company through availability and cost of capital. PepsiCo believes that its focus on consumers/customers, communities, and employees contributes to optimal financial performance. As such, the company always aims to address the concerns of consumers, employees, and communities, while using financially sound strategies. PepsiCo's corporate social responsibility strategy adequately covers the interests of investors as a major stakeholder group.
Government. Governments are significant in terms of imposing rules and requirements on PepsiCo's business. This stakeholder group is interested in ensuring that companies comply with regulations. PepsiCo' global legal team and public relations team address issues related to governments. Furthermore, the company has policies for bottlers, distributors, and suppliers to ensure that they comply with government requirements. Thus, the interests of governments as stakeholders are included in PepsiCo's corporate social responsibility strategy.
References
Homer, S. T., Yee, K. V., & Khor, K. S. (2023). Developing a measurement instrument for perceived corporate citizenship using multi-stakeholder, multi-industry and cross-country validations. Quality & Quantity, 57(1), 277-300.
Paruzel, A., Schmidt, L., & Maier, G. W. (2023). Corporate social responsibility and employee innovative behaviors: A meta-analysis. Journal of Cleaner Production, 136189.