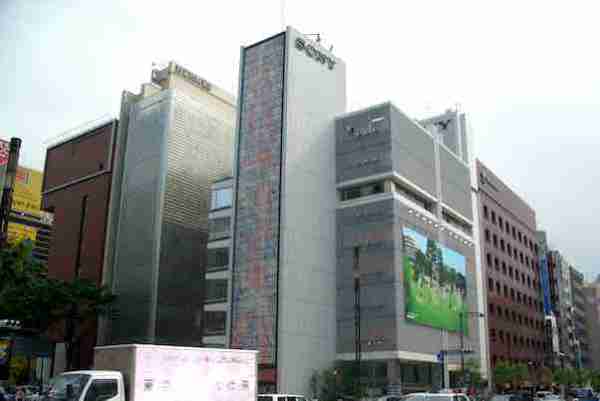 Sony Corporation is a highly diversified business, with products spanning electronics, gaming, financial services, and entertainment. The company's mission statement and vision statement are noteworthy in continually driving the business to maintain its market and industry position. The vision statement sets the end-goal of the business. In this case, Sony focuses on the concept of kando, which is also emphasized in the company's mission statement. The corporate mission specifies the ways through which the business can fulfill its corporate vision. In this regard, Sony's mission statement and vision statement reinforce each other to maintain their strong influence on the business.
With its vision statement and mission statement aligned with each other, Sony Corporation develops profitable financial services, electronics, entertainment and gaming products. The firm's corporate mission and corporate vision effectively guide organizational and employee performance to ensure business resilience in the industry.
Sony's Vision Statement
With regard to its corporate vision, Sony states, "Our vision is to use our passion for technology, content and services to deliver kando, in ways that only Sony can." In this vision, emphasis is on the concept of kando. The following components are present in Sony Corporation's vision statement:
Deliver kando
Use our passion for technology, content and services
Ways that only Sony can
Sony's vision statement introduces the concept of kando, which CEO Kazuo Hirai defines as "emotional involvement" or the "power to stimulate emotional response." The concept is integrated in product development and innovation processes. The implementation of kando also supports Sony's generic strategy and intensive growth strategies. The second component of the vision statement indicates what the company must do to deliver kando. For example, the firm's employees must use their passion for technology and content to design and develop new gaming products. The third component of the corporate vision stresses the importance of the company's uniqueness. Such uniqueness is based on the nature and characteristics of organizational resources. Sony capitalizes on its expertise, human resources and successful business processes to support this uniqueness component in its vision statement.
Sony's Mission Statement
Sony's corporate mission is to be "a company that provides customers with kando – to move them emotionally – and inspires and fulfills their curiosity." The mission highlights the importance of kando and what it does for customers. Sony's mission statement has the following components:
Provides customers with kando
Inspires and fulfills their curiosity
In its mission statement, Sony Corporation focuses on the concept of kando. Such focus aligns the corporate mission to the vision statement. To effectively apply the concept, the mission statement requires that Sony must develop products that evoke emotion that moves customers. For example, the PlayStation attracts and retains customers through an emotional bond based on gaming experience. In relation, the second component of Sony's mission statement focuses on what the business must do for customers. In this case, the company must inspire and fulfill customers' curiosity.
Sony Corporation's Mission & Vision – Analysis & Recommendations
Sony's vision statement only partly satisfies conventions and standards of good practice. For instance, the corporate vision specifies how to deliver kando, but does not provide information on a desired future condition of the business. An ideal vision statement must contain details that describe the company's target future situation. Thus, a recommendation for Sony to improve its corporate vision statement is to add information on a future business state achievable by delivering kando, such as leadership in the electronics, gaming, entertainment, and financial services markets.
Sony's mission statement gives a general description of what the business does for customers. However, the corporate mission does not contain enough information to guide strategic decision-making. An ideal mission statement must include sufficiently specific details on what the company must do in order to achieve the corporate vision. In the case of Sony, the mission statement is not specific enough to guide strategy formulation. Thus, a recommendation is to modify the mission statement to include information about the company's approach to capturing a larger market share or developing better electronics, gaming, and entertainment products and financial services.
References
Ekpe, E. O., Eneh, S. I., & Inyang, B. J. (2015). Leveraging Organizational Performance through Effective Mission Statement. International Business Research, 8(9), 135.
Kazuo Hirai – A Philosophy of Kando: Cultivating Curiosity to Reclaim the Power of "Wow" – Sony Europe.
King, D. L., Case, C. J., & Premo, K. M. (2014). Does Company Size Affect Mission Statement Content? Academy of Strategic Management Journal, 13(1), 21.
Kirkpatrick, S. (2016). Build a Better Vision Statement: Extending Research with Practical Advice. Rowman & Littlefield.
Von Dewitz, A. (2015). VAUDE: Sustainable Value Creation as a Corporate Mission Statement for Small and Medium-Sized Companies. In Sustainable Value Chain Management (pp. 261-274). Springer International.