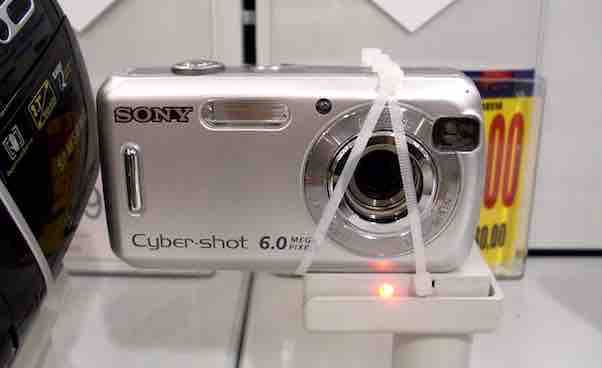 Sony's organizational structure facilitates business operations in the electronics, gaming, entertainment, and financial services markets. The company's corporate structure reflects the design and system that determine the relative positions and functions of organizational members. Sony has changed its organizational structure to adjust to changes in the industry. The changes in the company structure support improvements in competencies, identified in the SWOT analysis of Sony, to address competitive rivalry in markets for consumer electronics, media and entertainment, and game services. These competitors include Apple, Google (Alphabet), Samsung, Microsoft, and Nintendo, as well as Disney and Netflix. As a major global business, Sony has an organizational structure for addressing challenges in current global market conditions.
Changes in its organizational structure have increased Sony's business resilience. The company's new corporate structure ensures effectiveness in focusing on key business segments and the most profitable products. The current company structure and organizational design ensure the fulfillment of business goals based on Sony's mission statement and vision statement and their influence on strategic decisions, especially among top leaders and managers at the company's headquarters in Japan.
Sony's Organizational Structure Type & Features
Sony has a balanced matrix organizational structure. Even though geographic divisions are present, the corporate structure is primarily based on business function and product/business type. Some executives head multiple divisions or groups. The following are the characteristics of Sony's organizational structure:
Function-based groups
Business-type divisions
Geographic divisions
Function-Based Groups. This structural feature involves Sony's business functions and reflects the company's hierarchy and leadership. For example, Research & Development functions are grouped together. The objective is to use the corporate structure to support functional efficiency and effectiveness. Sony has the following function-based groups or departments in its organizational structure:
Office of the CEO
Finance
Research & Development
Legal, Compliance, Corporate Communications, CSR, External Relations, Information Security & Privacy
Manufacturing, Logistics, Procurement, Quality & Environment
Engineering
New Business (Strategy)
Sales & Marketing
Human Resources & General Affairs
Business-Type Divisions. In its organizational structure, Sony maintains divisions based on business type or product type. For example, the Imaging & Sensing Solutions business is responsible for semiconductor manufacturing. The variety of these divisions of the business structure reflects the challenging competitive environment shown in the Five Forces analysis of Sony. The company now focuses on three of its business segments, namely, (1) Game and Network Services, (2) Pictures, and (3) Music. However, the business-type divisions that compose the segments in Sony's organizational structure are as follows:
Game & Network Services
Music
Pictures
Entertainment, Technology & Services
Imaging & Sensing Solutions
Financial Services
Geographic Divisions. This structural characteristic determines strategic decisions in Sony's business. The company uses geographic divisions for finance, planning, and strategic decision-making. For example, geographic divisions are used in financial reports. Also, Sony's marketing mix (4P) and its strategies and tactics account for the geographic divisions of the company structure. Sony's corporate structure has the following geographic divisions:
Japan
United States
Europe
China
Asia-Pacific
Other Areas
Sony's Organizational Structure: Advantages & Disadvantages
Flexibility is a key advantage of Sony's matrix organizational structure. For example, the linkages among function-based groups and business-type divisions enable the company to responsively address market demand. Sony's corporate structure also has the advantage of resource focus on specific businesses or product types. The business-type divisions enable the company to focus its efforts and resources to support innovation and product development, which is among Sony's intensive growth strategies and necessary for the company's generic competitive strategy.
A disadvantage of Sony's organizational structure is the limited flexibility of the geographic units of the business. Nonetheless, the company has subsidiaries in various countries, especially the United States. Still, Sony can improve its organizational structure by increasing the autonomy of some of its groups, such as the sales and marketing function in Europe.
References
Denisenko, M., & Shatska, Z. (2021). Formation of business structure in the context of the influence of integrating factors of the internal environment. Economics, Finance and Management Review, (3), 15-20.
Xia, Y., Li, X., & Wang, X. (2023). The influence of organizational structure on the dynamic capability of enterprises: The regulating effect of technological innovation. Science, 11(2), 57-66.