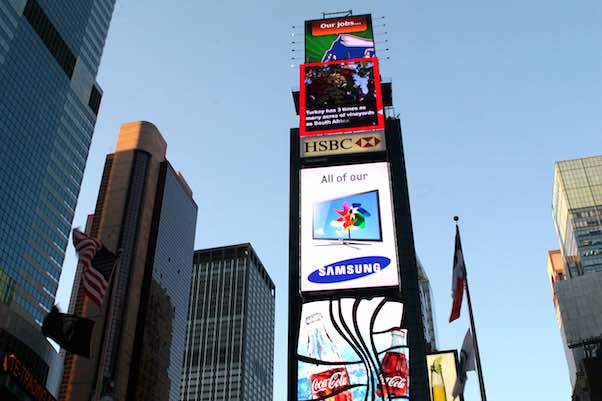 Samsung is a technology conglomerate whose corporate mission and vision statements focus on innovation for global societal improvement through technological products. The company's mission statement indicates superiority, which implies excellence and leadership in semiconductors, electronics, and other markets. On the other hand, Samsung's vision statement promotes an inspiration-focused strategic objective that makes the business an influencer among people and societies around the world. Thus, the combination of the corporate vision and mission statements creates the idea of a technological conglomerate that aims for industry leadership and global influence. To follow Samsung's corporate mission and corporate vision, the business organization ensures competitive advantages against major technology companies, including Apple, Google (Alphabet), Amazon, Sony, Intel, Microsoft, and LG. This competitive landscape imposes strong forces and strategic challenges that require high rates of innovation and high-quality standards in Samsung's operations and technological product development and design, as well as the utilization of advanced technologies to support operations.
For the purpose of this business analysis, Samsung Electronics Co., Ltd. and its corporate statements are evaluated based on the corporate mission and vision statements of the Samsung Group. Samsung Electronics does not publish its separate corporate vision and mission statements and, instead, follows the mission and vision of its parent company, the Samsung Group. It is assumed that the conglomerate applies its vision and mission in an overarching manner throughout its various businesses and subsidiaries, including Samsung Electronics Co., Ltd.
Samsung's Mission Statement
Samsung's mission statement is "We will devote our human resources and technology to create superior products and services, thereby contributing to a better global society." This corporate mission was published when the company was undergoing rapid global expansion in various semiconductors, electronics, and related technology markets. Based on its business operations and current international industry positioning, Samsung focuses on the following components in its corporate mission:
Human resources and technological resources
Superiority of Samsung products and services
Improvement of the global society
In its mission statement, Samsung identifies human resources and technology as the two main assets that it uses to pursue its purpose and strategic objectives in its global industries. This component of the corporate mission requires that the company maintain highly competitive compensation packages and related human resource administration and development programs to attract sufficient talent while competing against technology giants like Apple and Google. Considering the significance of human resources, Samsung's corporate culture is a determining factor in fulfilling its corporate mission. On the other hand, superiority of products and services is at the core of fulfilling the consumer electronics company's corporate mission. Such superiority emphasizes the importance of strategic management that directs decisions at Samsung's headquarters toward operational effectiveness for high quality organizational outputs in various technology markets. In a way, this component of the mission statement pushes the corporation to ensure an effective value chain and achieve its value proposition, such as effective and high-quality consumer electronics. Furthermore, the corporate mission targets positive contributions to improve the global society, leading to Samsung's generic strategy, intensive growth strategies, and strategic objectives that include the provision of high-quality products, such as smartphones, laptops, and home appliances. In relation, to achieve a positive global impact, the company has embarked on various multinational acquisitions, such as the purchase of Harman International Industries, which now operates as a subsidiary of Samsung Electronics. Global scope and societal improvement are factors that link the mission statement with the technology corporation's vision statement.
Samsung's Vision Statement
Samsung's corporate vision is to "Inspire the world with our innovative technologies, products and design that enrich people's lives and contribute to social prosperity by creating a new future." The company follows this vision statement to maintain profitable technology business operations that contribute to the improvement of people's lives. Samsung frequently refers to a shortened version of this corporate vision: "Inspire the World, Create the Future." The company extensively implements this vision statement throughout its subsidiaries' operations in the consumer electronics, computing technology, and semiconductors industries. The following components are contained in Samsung's vision statement:
Global inspiration
Innovation
Improvement of lives and future social prosperity
Based on its vision statement, Samsung's strategic objectives include the development of products that inspire. This inspirational aspect requires the company to consider local and regional market conditions to ensure that its technological products inspire people despite differences in their societal situations. Samsung's corporate vision also pushes for a high degree of innovation. Technological innovation is especially notable in the company's products, such as smartphones and laptops. Moreover, the vision statement indicates strategic efforts that include Samsung's corporate social responsibility strategy for improving people's lives and contributing to social prosperity. This corporate vision means that the company sees itself as a mover and major contributor to the world's improvement through consumer electronics, semiconductors, and other products that add value to people's lives and society. In a way related to the mission statement, Samsung's corporate vision includes a global scope of application and the aim of contributing to societal improvement.
Some Recommendations
Corporate Mission Statement. Samsung's corporate mission leads to strategic goals for high-quality products and corporate citizenship. Technological innovation is implied in this mission statement. Also, the inclusion of human resources in the mission statement puts emphasis on the organizational culture, as well as how Samsung's corporate structure is designed to support innovation and operational effectiveness for global improvement. Based on these factors of the corporate mission, it is recommended that the company continue enhancing its talent pool, which is a critical success factor that supports the innovation necessary for developing and producing high quality products for the consumer electronics, semiconductors, home appliances, and related industries and markets.
Corporate Vision Statement. Samsung's corporate vision is that of a business organization that plays a major role in satisfying the needs of the global society. For example, the company sees its technological products as enrichers of lives and contributors to social prosperity. To achieve this corporate vision, it is recommended that strategic management must drive the enterprise to new heights in improving current product offerings and offering new products, as well as intensifying the strengths shown in the SWOT analysis of Samsung. In addition, to follow this vision statement, the technology company must expand its global market reach, not just to sell its products, but also to determine how the business can enhance customers' experiences. Fulfilling this corporate vision statement requires satisfying customers' needs and expectations through consumer electronics, semiconductors, home appliances, various equipment and related products.
Strategic Impact of Samsung's Corporate Mission and Corporate Vision
Samsung's strategies are based on the corporate mission and vision statements. For example, the mission statement calls for product design and development strategies that aim for superiority in the smartphone and tablet market. The resulting design requirements affect Samsung's generic competitive strategies and intensive growth strategies, particularly the product development and business growth approaches used.
On the other hand, the corporate vision requires strategic consideration for the sociological impact of the Korean company's goods and online services. This requirement influences Samsung's marketing strategy and marketing mix (4P), especially the marketing communications emphasis on the benefits of the company's products. These impacts of the mission statement and corporate vision determine the smartphone maker's business performance and growth trajectory.
References
Alegre, I., Berbegal-Mirabent, J., Guerrero, A., & Mas-Machuca, M. (2018). The real mission of the mission statement: A systematic review of the literature. Journal of Management & Organization, 24(4), 456-473.
D'Urso, S. C. (2018). Towards the final frontier: Using strategic communication activities to engage the latent public as a key stakeholder in a corporate mission. International Journal of Strategic Communication, 12(3), 288-307.
Fitzsimmons, A. B., Qin, Y. S., & Heffron, E. R. (2022). Purpose vs mission vs vision: Persuasive appeals and components in corporate statements. Journal of Communication Management, 26(2), 207-219.
Grünig, R., & Kühn, R. (2018). Stakeholder Analysis and Revising the Mission Statement. In The Strategy Planning Process (pp. 77-83). Springer, Berlin, Heidelberg.
Kirkpatrick, S. A. (2016). Build a better vision statement: Extending research with practical advice. Rowman & Littlefield.
Kirkpatrick, S. A. (2017). Toward a Grounded Theory: A Qualitative Study of Vision Statement Development. Journal of Management Policy and Practice, 18(1), 87-101.
Obadia, L. (2022). Governance: Toward a broader vision of business. Field Actions Science Reports. The Journal of Field Actions, (Special Issue 24), 70-75.
Pace, S. (2017). Shaping corporate brands: From product features to corporate mission. International Studies of Management & Organization, 47(2), 197-205.
Samsung Unveils 6G Spectrum White Paper and 6G Research Findings – Company's vision and plans to prepare for the next-generation communication system.
Tomek, G., Vávrová, V., Červenka, P., Naščáková, J., & Tomčíková, M. (2016). Corporate vision from management development in the globalization context. In Production Management and Engineering Sciences (Vol. 297, No. 303, pp. 297-303). Routledge in association with GSE Research.