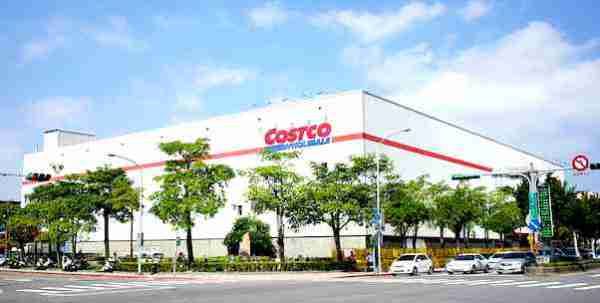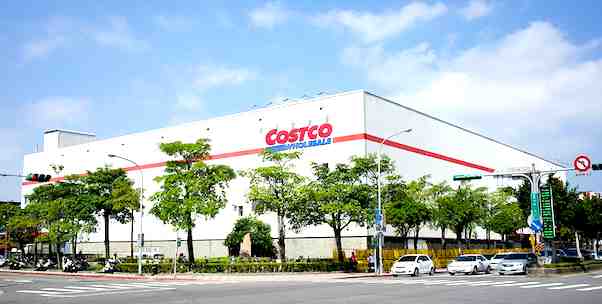 Costco Wholesale Corporation is the second biggest retailer in the world after Walmart. This success is linked to Costco's ability to strike a profitable balance in addressing the internal and external factors shown in this SWOT analysis. The SWOT analysis examines the internal strategic factors (strengths and weaknesses) and the external strategic factors (opportunities and threats) relevant to the business. Costco's SWOT analysis gives insights on the most significant issues that the company must include in its strategic formulation. Effectively addressing these issues in the SWOT analysis can support the continuation of Costco's position in the global retail market.
This SWOT analysis of Costco Wholesale Corporation identifies the most important concerns affecting the company. Investors and managers use the results of the SWOT analysis to understand Costco's potential in the global retail market.
Costco Wholesale's Strengths (Internal Strategic Factors)
Costco Wholesale's strengths are linked to the company's current operations and strategies. The strengths in the SWOT analysis model are the capabilities (internal strategic factors) that firms use for profitable business. In Costco's case, the following are the most notable strengths:
Strong market presence
Expansive supply chain
Strong brand (Kirkland Signature)
As the leading membership warehouse club chain in the United States, Costco Wholesale Corporation is strong because of its market presence. The company's name is popular among consumers. Also, Costco's expansive supply chain is a strength that relates to the firm's ability to achieve economies of scale. Another strength of Costco is its Kirkland Signature brand, which consumers view as a label of quality. These strengths in the SWOT analysis of Costco highlight the benefits of the company's current position in the market.
Costco's Weaknesses (Internal Strategic Factors)
Costco Wholesale's weaknesses are based on the company's strategic focus. The weaknesses in the SWOT analysis model are the internal strategic factors that act as limitations or barriers to business. Costco's most important weaknesses are as follows:
Limited product mix
Exclusivity to members
Low profit margins
Costco has a limited product mix compared to the wider and more extensive selection available from competitors like Walmart. This weakness prevents maximization of revenues from consumers who might not find what they are looking for at Costco warehouses/stores. Also, Costco's business model creates exclusivity to members and prevents other shoppers from easily purchasing at its warehouses. Moreover, because of Costco's generic strategy, the company has the weakness of low profit margins, which leaves little room for price adjustments. This SWOT analysis of Costco Wholesale Corporation shows that the company's weaknesses are directly linked to its business model.
Opportunities for Costco Wholesale (External Strategic Factors)
Costco's opportunities emphasize the need to change business strategies. The opportunities in the SWOT analysis model are external strategic factors that enable business growth and development. The following are Costco Wholesale's main opportunities:
Diversification
Expansion of product mix
Expansion of locations
Costco has the opportunity to diversify its business, such as through the addition of new services or an entirely new business in another industry. The company could also expand its product mix, which is currently limited compared to those of firms like Walmart. In addition, Costco has the opportunity to expand its business around the world by opening new warehouses/stores in overseas locations, especially in high-growth economies. This SWOT analysis of Costco Wholesale Corporation points to opportunities for growth and expansion.
Threats Facing Costco (External Strategic Factors)
The threats against Costco are sociocultural and market-based. The threats in the SWOT analysis model are the external strategic factors that could reduce business performance. The main threats against Costco are as follows:
Competition with retail stores
Online competition
Animal rights trend
Costco Wholesale Corporation faces tough competition with retail firms like Walmart, especially Walmart's Sam's Club. In addition, in the online market, many small and medium-sized firms are now selling goods for low prices, thereby competing against Costco. The animal rights trend is a threat because it has potential to reduce demand for some of Costco's products, although the company has the opportunity to address this matter by further improving its supply chain policies. This SWOT analysis of Costco shows that the company must improve its strategies and policies to overcome threats in its external environment.
Costco Wholesale's SWOT Analysis – Recommendations
Costco Wholesale Corporation's current market position represents the strengths of the company. However, this SWOT analysis shows that the firm's business model imposes limits to its growth and potential, especially in light of tough competition. Costco Wholesale must improve its product mix by adding more products to attract more customers. Also, the company needs to globally expand to exploit the benefits of high-growth economies. To maximize its market share, Costco can implement new policies that require suppliers to satisfy animal rights and related concerns.
References
Bernroider, E. (2002). Factors in SWOT Analysis Applied to Micro, Small-to-Medium, and Large Software Enterprises:: an Austrian Study. European management journal, 20(5), 562-573.
Costco Wholesale Corporation (2015). Kirkland Signature Means Quality and Value.
Hill, T., & Westbrook, R. (1997). SWOT analysis: it's time for a product recall. Long range planning, 30(1), 46-52.
Leigh, D., & Pershing, A. J. (2006). SWOT analysis. The Handbook of Human Performance Technology, 1089-1108.
Pickton, D. W., & Wright, S. (1998). What's SWOT in strategic analysis?. Strategic change, 7(2), 101-109.
U.S. Department of Commerce (2015). The Retail Services Industry in the United States.
Valentin, E. K. (2001). SWOT analysis from a resource-based view. Journal of Marketing theory and Practice, 54-69.