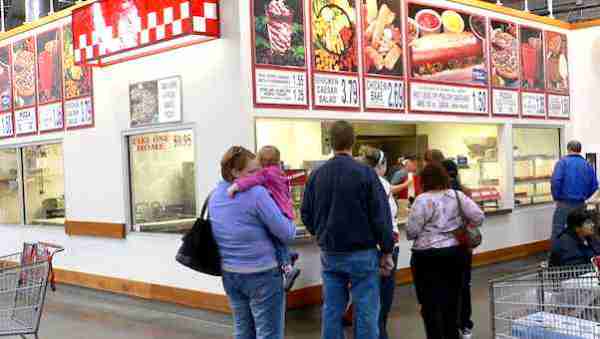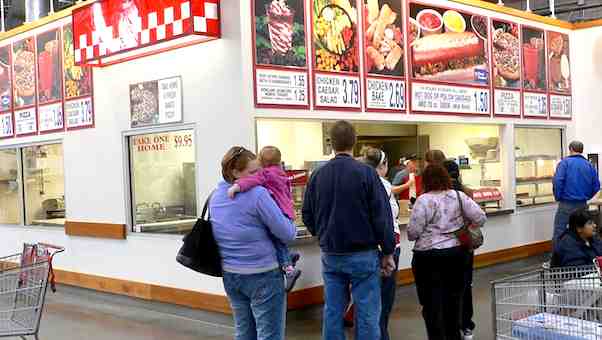 Costco Wholesale Corporation is the second biggest retailer in the world, behind Walmart. Costco's marketing mix (4Ps) is one of the factors behind its success. The marketing mix is the set of strategies and tactics that a firm uses to implement its marketing plan. In Costco's case, the business has a marketing mix that is relatively uncommon in the retail industry, especially in terms of the promotion element. Even though the company directly competes against other giants like Walmart, Costco maintains a marketing mix that capitalizes on pricing and the value of its products.
Costco Wholesale Corporation's marketing mix (4Ps) effectively supports the company's endeavors to maintain one of the top positions in the global retail market.
Costco Wholesale's Products (Product Mix)
As a large retailer, Costco Wholesale offers a wide variety of products. This element of the marketing mix identifies the firm's outputs. Compared to Walmart, Costco has a limited product mix, but has expanded its product offerings through time, to include the following main product categories:
Appliances
Auto & Tires
Baby, Kids & Toys
Clothing & Handbags
Computers & Printers
Electronics
Furniture
Grocery, Floral & Pets
Holiday, Gifts & Tickets
Home Improvement
Health & Beauty
Home, Kitchen, Bed & Bath
Jewelry & Watches
Office Products
Patio & Outdoor
Sports & Fitness
Travel & Luggage
Photo Center services
Optical services
Hearing Aid Center services
Gasoline
Business Services
Home Services
Life Services
In addition to the typical basic goods found in its warehouses/stores, Costco offers services, such as photo printing services, life insurance (under Life Services), and payroll services (under Business Services). This element of the marketing mix shows that Costco Wholesale Corporation has expanded its product mix to a considerable degree of diversification.
Place/Distribution in Costco's Marketing Mix
Warehouse-style stores are the main places where Costco sells its products. This element of the marketing mix refers to the venues through which the firm distributes or sells its products to customers. Costco's main places for product distribution are as follows:
Warehouse-style stores
The Costco online store
The Costco mobile app
All of the company's goods and services are typically available in its warehouse-style stores. However, consumers can also purchase products through Costco Wholesale's e-commerce website. Mobile users may use the Costco mobile app to access information about products and to make a purchase. Customers may opt to have their online or mobile purchases delivered to their doorstep. In this element of the marketing mix, Costco Wholesale Corporation harnesses information technology for a broad market reach.
Costco Wholesale's Promotion (Promotional Mix)
Costco Wholesale promotes its products through four main marketing communications tactics. This element of the marketing mix presents how the firm communicates with its target customers. Costco's main promotion tactics are as follows, arranged according to significance in the company:
Sales promotion
Direct marketing
Personal selling
Public relations
Costco uses bulk/wholesale discounts as a form of sales promotions to lure consumers to its warehouses/stores. Members are guaranteed low prices for products sold per pack or in wholesale amounts. In addition, Costco uses direct marketing through emails to members, as well as The Costco Connection, which is a monthly publication that promotes products available at Costco warehouses/stores. On the other hand, personal selling happens when sales personnel persuade customers to purchase certain products at the warehouses. Costco applies public relations to boost its corporate and brand image. For example, the company has sustainability programs for its supply chain, and gives donations to support programs for children, education, and health and human services. The lack of advertising is a major factor that separates Costco's marketing mix from those of other retailers like Walmart. Costco does not advertise, and relies more on its low prices and product value to attract consumers. Thus, this element of the marketing mix shows that Costco Wholesale Corporation effectively promotes its business and products even without advertising.
Costco's Prices and Pricing Strategy
Costco Wholesale uses the market-oriented pricing strategy. This pricing strategy uses market conditions as basis for setting prices. In general, the company aims to offer the lowest possible prices for bulk/wholesale purchases, relative to the prices of other firms in the retail market. In a way, Costco's pricing strategy is also a modified version of the high-low pricing strategy, which involves giving discounts to help customers save money. In Costco's case, the discounts are achieved through bulk or wholesale purchases.
References
Constantinides, E. (2006). The marketing mix revisited: towards the 21st century marketing. Journal of Marketing Management, 22(3-4), 407-438.
Naik, P. A., Raman, K., & Winer, R. S. (2005). Planning marketing mix strategies in the presence of interaction effects. Marketing Science, 24(1), 25-34.
Rahmani, K., Emamisaleh, K., & Yadegari, R. (2015). Quality Function Deployment and New Product Development with a focus on Marketing Mix 4P model. Asian Journal of Research in Marketing, 4(2), 98-108.
Van Waterschoot, W., & Van den Bulte, C. (1992). The 4P classification of the marketing mix revisited. The Journal of Marketing, 83-93.