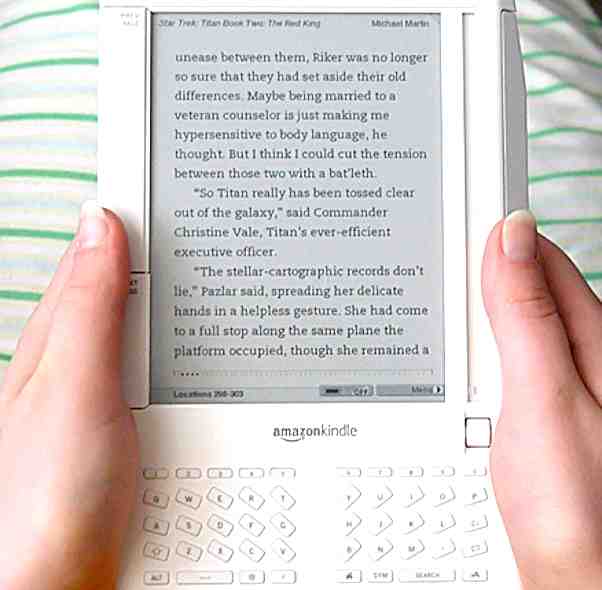 Amazon's marketing mix is a powerful approach to attracting customers to the company's e-commerce platform and related products. The marketing mix or 4Ps (Product, Place, Promotion, Price) is the combination of strategies and tactics used to implement a marketing strategy and its associated marketing plan. Amazon reaches its target market through its marketing mix, which involves different strategies and tactics based on product type, markets and market segments, and competition. The e-commerce company faces tough competition but manages to maintain a dominant market share and ensure its global growth potential. To address competition and information technology development, Amazon's marketing mix accounts for current market trends and product innovation for competitive advantage.
Amazon's marketing mix (4P) is designed to take advantage of the online nature of the company's e-commerce operations and the benefits of complementary brick-and-mortar operations. The marketing strategy enable competitiveness and international growth while the company innovates its services to address the effects of competitors, including retailers, like Walmart and Costco, as well as technology corporations, like Google (Alphabet), Apple, and Microsoft. The marketing mix ensures competitiveness despite the aggressiveness of these companies, as noted in the Five Forces analysis of Amazon.
Amazon's Products (Product Mix)
In this component of the marketing mix, Amazon's products or product mix is considered. As the top player in the online retail industry, the company offers a wide selection of products. This product mix meets customers' needs and supports the customer-focused goals of Amazon's mission statement and vision statement. Through continued expansion and diversification, the company's products now include online retail and a variety of products that address market demand:
Retail goods and services
Amazon Prime
Consumer electronics
Digital content distribution services
Amazon Web Services (AWS)
Amazon Publishing
Brick-and-Mortar retail stores
In Amazon's online retail business, the main product is retail service. The company provides this service through its e-commerce websites and mobile apps. Also, some of the retail goods are sold under the company's brands, such as Amazon Basics. In addition, the firm offers Amazon Prime, which is a membership product that includes shipping service for purchases on the company's online retail website and premium access to other products. These online services revolve around the company's initial marketing strategy involving online sales and retail services.
The company's expanded product mix includes consumer electronics, like Kindle e-book readers and the Echo. Product mix expansion with new products relates to the effectiveness of Amazon's marketing mix in gaining a bigger market share. Today, the company offers a diverse product mix that includes publishing services, digital content (e.g., videos, music, and audiobooks), and AWS for the information technology and cloud computing infrastructure needs of customers.
Brick-and-mortar retail operations (e.g., Amazon Go) add to the diversity of the company's marketing mix. This brick-and-mortar aspect reflects strategic goals for a bigger physical footprint in the market and relates to the operations of the company's subsidiary, Whole Foods, which operates a chain of brick-and-mortar grocery stores.
These product lines indicate that Amazon's marketing strategy involves expanding the product mix. The result is a marketing mix of diverse digital and physical goods and services for different markets and market segments. This diversity and evolution of the marketing mix reflect innovation capabilities, which is one of the business strengths noted in the SWOT analysis of Amazon.
Place/Distribution in Amazon's Marketing Mix
The places or locations used to reach target customers are identified in this component of the marketing mix. The company has online and physical locations. Amazon's marketing strategy involves the following places or locations in the distribution strategy:
Official e-commerce platforms, websites, and apps
Brick-and-mortar stores
Amazon uses its online marketplace, platforms, websites, and mobile apps as its primary places for transacting with customers. These websites include Amazon.com, Audible.com (a subsidiary), and several other sites for different target markets. Desktop and mobile apps (e.g., Amazon Shopping app, Kindle app, Audible app) complement these websites. This online component of the distribution strategy accounts for most of Amazon's revenues, indicating that online and digital services are the core of the company's marketing mix.
In addition, the company operates brick-and-mortar stores, such as Amazon Go. These physical locations enable the company to reach customers who want to physically evaluate goods before purchase. This combination of online and brick-and-mortar operations in the marketing strategy ensures a holistic approach to reaching target customers. Moreover, the marketing mix uses other venues to temporarily transact with customers. For example, the annual Amazon Web Services (AWS) Summit held in various locations enables the company to reach potential customers and persuade them to pay for its e-commerce services. In this regard, Amazon's marketing mix relies on online and physical (in-person) presence for reaching target customers.
Amazon's Promotion (Promotional Mix)
This component of the marketing mix involves the strategies and tactics that the company uses to communicate with its target market. Amazon persuades its customers to visit its websites and apps to purchase goods and services. The following marketing communication tactics are used in such a promotional mix, arranged according to importance in Amazon's business:
Advertising (most important)
Sales promotions
Public relations
Direct marketing
Advertising functions as the primary means for Amazon to communicate with its target market. For example, the company has an affiliate program for website owners or online publishers to earn revenues by displaying advertisements and corresponding links to products sold on the Amazon.com website. Also, sellers or vendors can promote their products on the company's marketplace. This part of the marketing mix reaches current users of the company's services, as well as new customers. Moreover, Amazon's marketing mix applies sales promotion as a secondary strategy to attract customers and persuade them to purchase goods and services. For example, the company occasionally uses discounts and special offers to generate more grocery sales.
On the other hand, the e-commerce company's marketing strategy strengthens its brand image through public relations programs, such as donations to nonprofits. These programs enhance consumer perception about the corporation and promote its services, while supporting Amazon's corporate social responsibility strategy. Furthermore, in using direct marketing, the company directly communicates with individuals and business organizations to offer its online services, such as publishing and digital content distribution. In this component of Amazon's marketing mix, advertising and sales promotions are the main determinants of the organization's marketing communication effectiveness.
Prices & Pricing Strategies in Amazon's 4P
This component of the marketing mix focuses on the price points and price ranges that the technology company uses in selling its products. Low prices attract customers to Amazon's e-commerce website and product offerings. However, given the variety of products beyond e-commerce, the company's pricing strategies are as follows:
Market-oriented pricing strategy
Differential pricing strategy
Freemium pricing strategy
Pay-as-you-go pricing strategy
Primarily, Amazon uses the market-oriented pricing strategy, which evaluates market conditions and competitors to determine the prices of products, such as Amazon Basics merchandise. The advantage of this pricing strategy is that it makes selling prices more competitive, affordable, and attractive to buyers. On the other hand, the differential pricing strategy involves setting different prices for the same product. Amazon's marketing mix applies this pricing strategy through its different websites. For instance, the company's prices for the same products are different between the United States and Canada, which has its own Amazon website (amazon.ca). This strategy is advantageous because it enables the company to adjust its prices based on domestic or local market conditions, perceived value of products, and consumer preferences and expectations.
Amazon's marketing mix also applies the freemium pricing strategy for some of its products, such as those in the Free Tier of AWS. Customers pay more for more AWS resources beyond what the free tier offers. AWS products also apply the pay-as-you-go pricing model, where customers pay only for the services they use. Thus, Amazon's marketing mix reflects flexibility in adjusting to current market prices and consumer demand based on product type. This 4P element depicts a flexible marketing strategy that aligns with the cost-leadership goals and market penetration objectives of Amazon's generic competitive strategy and intensive growth strategies.
References