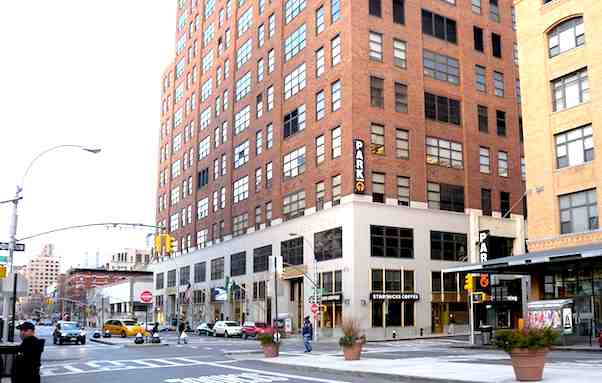 Google's (Alphabet's) human resource management involves different strategies to address the workforce needs of this diversified business organization. This diversification imposes significant challenges to human resource managers of the company. Nonetheless, there are certain HRM approaches that are generally applied to different areas of the information technology business organization. For instance, in human resource planning, Google's HR managers focus on the effective use of forecast information to minimize the surplus or shortage of employees, and to establish a balance between the supply and demand for qualified employees. In terms of job analysis and design approaches, Google's (Alphabet's) operations management approaches are also varied because of the different types of jobs in the different businesses of the company.
This article is part of a series on Google's (Alphabet's) Human Resource Management:
Google (Alphabet) HRM: HR Planning, Job Analysis & Design
Google's (Alphabet's) Human Resource Planning
Forecasting. Human resource managers at Google use trend analysis and scenario analysis for forecasting. Trend analysis is a quantitative technique that allows the company to predict possible HR demand based on current conditions and changes in the business. Scenario analysis is Google's qualitative technique for forecasting HR demand. Scenario analysis involves analyzing different combinations of variables to predict HR demand for each resulting scenario. In this way, Google uses a combination of quantitative and qualitative techniques for forecasting HR demand.
Surplus & Shortage of Employees. Concerns about surplus or shortage of employees at Google are mostly in the production processes, such as the manufacture of Chromecast and the provision of the Google Fiber Internet and IPTV service. In developing and providing web-based and software products, human resource surplus and shortage are not a significant concern. For production processes, Google's human resource management identifies possible surpluses and shortages through forecasting techniques. Thus, the company's human resource planning includes forecasted surpluses and shortages of human resources. Such information is used for recruitment and scheduling.
Balancing Supply and Demand. Google's human resource management faces minimal problems when it comes to balancing HR supply and demand. Even if demand for web-based/software products and online advertising services increase, Google does not need to commensurately increase its human resources in these business areas because of the digital nature of these products. Still, the company needs to address HR supply and demand in other areas, such as the production and distribution of consumer electronics, like Pixel and Chromecast. For these areas, Google uses a flexible strategy where new employees are hired based on forecasts of human resource needs.
The combination of Google's HR management approaches for forecasting, identifying issues with surplus and shortage of employees, and balancing of human resource supply and demand effectively supports the human resource needs of the firm. Alphabet uses conventional methods and techniques together with advanced information systems to analyze human resource data to support human resource management decisions.
Job Analysis and Design at Google (Alphabet)
Organizational Design. The company's organizational design enables the company to flexibly address human resource needs. The interconnections in the organizational structure of Google (Alphabet) allow human resource managers to easily identify cross-linkages among different parts of the organization and use this information for the processes of job analysis and design. Thus, Alphabet's organizational design facilitates and optimizes human resource management activities, particularly in job analysis and design.
Methods of Job Analysis. Google uses a combination of worker-oriented job analysis methods and work-oriented job analysis methods. However, the company emphasizes the use of work-oriented job analysis methods in jobs, like those in research and development, as well as jobs in product design and manufacturing. Google emphasizes the worker-oriented job analysis methods in jobs that require significant interpersonal skills, such as human resource management positions.
Job Description & Specification. Because of the large size of the organization, Google has highly varied job descriptions and specifications. The job descriptions and specifications for positions in product development, for instance, significantly differ from the job descriptions and specifications for positions in human resource management. Nonetheless, Google's (Alphabet's) organizational culture emphasizes certain characteristics in all employees, such as smartness and drive for excellence in all job positions throughout the organization.
References
Murillo-Ramos, L., Huertas-Valdivia, I., & García-Muiña, F. E. (2023). Exploring the cornerstones of green, sustainable and socially responsible human resource management. International Journal of Manpower, 44(3), 524-542.
Priyashantha, K. G. (2023). Disruptive technologies for human resource management: A conceptual framework development and research agenda. Journal of Work-Applied Management, 15(1), 21-36.
Skýpalová, R., Stojanová, H., Troger, H., & Caha, Z. (2023). Human resource management across generations within the context of World of Work 4.0. Emerging Science Journal, 7(3), 843-853.