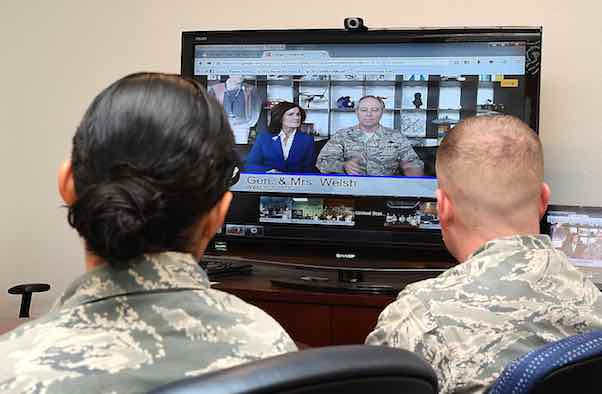 Google's (Alphabet's) organizational structure is a fundamental factor contributing to the success of the information technology business. An organizational structure or corporate structure is the anatomy and arrangement of the components of the business, including resources and processes. In this case of Google, the business structure design supports innovation and creativity. Innovation is a characteristic of the corporate culture of Google (Alphabet). In this regard, the company structure and culture facilitate product development for growth and competitiveness in the information technology and services industry. Product development is an approach to growing the business, as identified in Google's (Alphabet's) generic competitive strategy and intensive growth strategies. Also, the organizational structure optimizes the business to address competitors, like Apple, Amazon, Facebook, IBM, Intel, Microsoft, Samsung, Sony, and eBay, as well as media production and streaming firms, like Disney and Netflix. Google's corporate structure strengthens business competencies to counteract competitive forces.
Alphabet Inc. was established and became the parent company of Google after restructuring the business organization. In the new organizational design, the company retains its organizational structure characteristics, considering that its core business processes remain the same, including online advertising, cloud computing, digital content distribution, and consumer electronics. The multinational business develops its corporate structure to match the complexity of Alphabet's operations spanning different regional markets. Considering the rapid technological development involved in the industry and the aggressiveness of competitors, Google's company structure is expected to continue changing over time.
Google's Organizational Structure Type & Characteristics
Google has a cross-functional organizational structure. This structure is of the matrix type. However, in this specific business case, the company maintains flatness as a major factor that influences functions throughout the corporate structure. The following are the main characteristics of Google's structure:
Function-based group definition
Product-based group definition
Flatness of the matrix
Function-Based Definition. This structural characteristic refers to the grouping of resources and processes based on business function. For example, Google's organizational structure involves a group for Global Marketing, and another group for Finance. An executive heads each of these groups. This function-based grouping is responsible for Alphabet's organization-wide strategic decisions and direction. For instance, Google's (Alphabet's) operations management approaches are developed and defined through these function-based groups at the corporate headquarters. This characteristic of the company's corporate structure influences business processes, such as top-down and bottom-up communications, as well as strategic management to solve problems encountered at various levels and areas of Google's organization. The following business function-based groups are in Google's structure:
CEO and Staff
Business
Corporate Development
Global Affairs
Marketing
Product-Based Definition. Google's products are developed through the support of product-based groups in the company's corporate structure. This structural feature addresses the need to develop innovative and competitive products, such as the ones enumerated in the marketing mix or 4Ps of Google (Alphabet). For example, the company has a group for Cloud operations, and another group for Artificial Intelligence operations. An executive heads each of these groups. Through this characteristic of Alphabet's organizational structure, the business satisfies current and future market demand and consumer preferences regarding consumer electronics and information technology products, such as Search, mobile apps, and smartphones. Thus, the company structure helps fulfill Google's (Alphabet's) mission statement and vision statement. The company's product lines considered in the business structure are aimed at enhancing people's access to organized information, especially information through the online environment. Google's structure has the following product-based groups:
Platforms and Ecosystems
Devices and Services
Ads and Commerce
Search, News, and Assistant
Cloud
Artificial Intelligence
YouTube
Flatness. This structural characteristic involves the minimization of vertical hierarchical lines of communication and authority, despite Google's function-based groups. For example, through its flatness, the company's organizational structure enables employees, teams, and groups to bypass middle management and communicate directly with upper management. Also, in this way, Google's corporate structure facilitates meetings and information-sharing among employees and teams belonging to different areas of the organization. This structural feature is a major contributor to innovation for novel products that help in business diversification, which adds to the business strengths outlined in the SWOT analysis of Google (Alphabet). This characteristic of the organizational structure supports corporate social responsibility strategies and stakeholder management at Google (Alphabet), especially in terms of increasing employee morale, motivation, and satisfaction in their work as part of the company's business and long-term success.
Insights on Enhancing Google's Structure
The flatness of Google's organizational structure has the advantage of promoting innovation and creativity, based on the sharing of knowledge throughout Alphabet's business organization. Also, the company structure has the benefit of facilitating innovation specific to Alphabet's product development. Google's product-based groups are designed for this purpose. These advantages are in addition to the company's function-based groups that ensure coherence throughout the business. Despite these advantages, Google's business structure has room for improvement, especially regarding flexibility.
An option for improving Google's corporate structure is to address flexibility issues. The corporation's current structural characteristics are effective in supporting flexibility in human resources. For example, the organizational structure's flatness optimizes flexibility in how Google's employees share knowledge and develop products. However, the business applies corporate standards that limit overall flexibility in customizing products to suit customer preferences based on regional and local market conditions. A way of addressing this strategic issue is to increase the level of flexibility of product-based groups through policies and adjustments in Alphabet's company structure. For instance, slight adjustments to autonomy levels within teams or groups can add to such flexibility. This recommendation is intended to address concerns regarding how Google's organizational structure supports the ability to satisfy various customer preferences linked to regional market characteristics.
References
Denisenko, M., & Shatska, Z. (2021). Formation of business structure in the context of the influence of integrating factors of the internal environment. Economics, Finance and Management Review, (3), 15-20.
U.S. Department of Commerce – International Trade Administration – Software and Information Technology Industry.
Xia, Y., Li, X., & Wang, X. (2023). The Influence of organizational structure on the dynamic capability of enterprises: The regulating effect of technological innovation. Science, 11(2), 57-66.