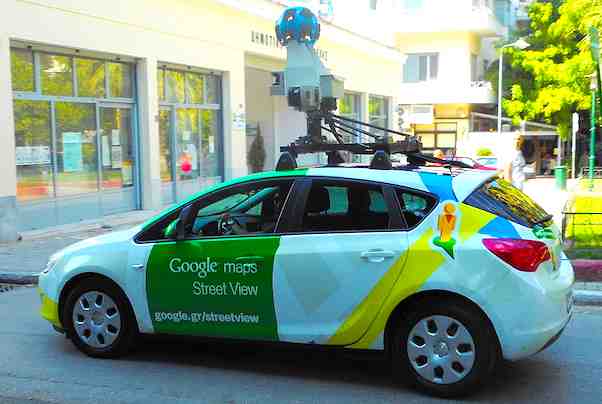 Google's success depicts the effectiveness of its organizational structure and organizational culture in supporting excellence in innovation. In theory, a company's organizational or corporate structure is the arrangement of organizational components and resources based on the overall organizational design. Google's organizational structure is not conventional because of its emphasis on flatness. On the other hand, a company's organizational or corporate culture is the set of beliefs, values, behavioral tendencies, and expectations among employees. Google's organizational culture emphasizes change and direct social links within the firm, in support of the organizational structure's flatness. Theoretically, such an alignment between the technology company's corporate structure and corporate culture contributes to higher chances of success. This success is manifested in Google's continuous profitability and stability. The company remains a major influence in the global information technology, consumer electronics, and Internet services market. Google's dominant position is attributable to the synergistic benefits of its organizational structure and organizational culture in supporting industry leadership.
Google's organizational structure supports the company's organizational culture to maximize innovation. Innovation contributes to the brand image, which is an essential strength identified in the SWOT analysis of Google LLC. The alignment between the corporate culture and corporate structure helps develop the company's competitive advantages to address strategic challenges linked to multinational competitors like Apple, Samsung, Amazon.com, IBM, Intel, Microsoft, Facebook, Snap Inc. (Snapchat), and Twitter. Google is an example of aligning and effectively using corporate structure and corporate culture to achieve strategic objectives in developing competencies for business growth. This structure-culture alignment promotes human resource competencies that are essential to business development toward the fulfillment of Google's corporate mission and vision statements.
Google's Corporate Structure
Main article: Google's Organizational Structure & Its Characteristics
Google has a cross-functional organizational structure, which is technically a matrix corporate structure with a considerable degree of flatness. This flatness is a defining structural feature that supports the growth and competitiveness of the technology business. The main characteristics of Google's corporate structure are as follows:
Function-based definition
Product-based definition
Flatness
Google's corporate structure uses business function as a basis for grouping employees. For example, the company has a Sales Operations group, an Engineering & Design group, and a Product Management group, among others. The business also uses product type as a basis for grouping employees, i.e., human resource groups for developing Pixel devices. In addition, Google's corporate structure has considerable flatness. The flat organizational structure means that the technology company limits the degree of hierarchy in its organizational design, and facilitates productive vertical communications that connect managers with employees, teams, or groups. Because of the flatness of the corporate structure, Google's employees can efficiently meet and share information among teams.
Google's Corporate Culture
Main article: Google's Organizational Culture & Its Characteristics
Google's organizational culture is not typical among large businesses, partly because of the effects of the company's organizational structure. The corporate structure interacts with the corporate culture to influence the organizational capabilities and human resource characteristics of the technology business. Google's corporate culture has the following primary characteristics:
Open
Innovative
Smart, with emphasis on excellence
Hands-on
Supports small-company-family rapport
Openness involves sharing information to improve Google's business processes. This cultural characteristic is achieved through the matrix organizational structure. With this corporate structure and in the context of Google's organizational culture, employees feel free to share their ideas and opinions, such as in communications during meetings with managers. Also, innovation is at the heart of the technology business. Every employee is encouraged to contribute innovative ideas, which are essential to supporting Google's generic strategy for competitive advantage and strategies for intensive growth. In addition, this corporate culture pushes for smartness, with the aim of motivating workers to strive for excellence, such as in developing new designs for consumer electronics and online services. In relation, Google supports employees' hands-on involvement in projects and experiments, which are implemented for testing new ideas.
Google's organizational culture creates a warm social ambiance. Warmth is a factor that facilitates information sharing and employee satisfaction in working for the multinational technology business. The organizational culture maintains a small-company-family ambiance, where people can easily share ideas with each other, including Google and Alphabet executives like Larry Page. Thus, Google's corporate culture supports excellence in innovation through the sharing of ideas and the capability to effectively respond to the global market for information technology, cloud computing and Internet services, digital content distribution, and consumer electronics.
References
Artsidakis, S., Thalassinos, Y., Petropoulos, T., & Liapis, K. (2022). Optimum structure of corporate groups. Journal of Risk and Financial Management, 15(2), 88.
Azeem, M., Ahmed, M., Haider, S., & Sajjad, M. (2021). Expanding competitive advantage through organizational culture, knowledge sharing and organizational innovation. Technology in Society, 66, 101635.
Borodai, V. (2017). Brand of the employer as DNA of corporate culture of service company. European Research, 2(1), 34-35.
Cai, J., & Wang, Y. (2021). Optimal capital allocation principles considering capital shortfall and surplus risks in a hierarchical corporate structure. Insurance: Mathematics and Economics, 100, 329-349.
Elsbach, K. D., & Stigliani, I. (2018). Design thinking and organizational culture: A review and framework for future research. Journal of Management, 44(6), 2274-2306.
Fu, Q., Abdul Rahman, A. A., Jiang, H., Abbas, J., & Comite, U. (2022). Sustainable supply chain and business performance: The impact of strategy, network design, information systems, and organizational structure. Sustainability, 14(3), 1080.
Gonzalez, R. V. D. (2022). Innovative performance of project teams: The role of organizational structure and knowledge-based dynamic capability. Journal of Knowledge Management, 26(5), 1164-1186.
Kasperson, J. X., & Kasperson, R. E. (2022). Corporate culture and technology transfer. In The Social Contours of Risk (pp. 118-143). Routledge.
Khan, S., Mishra, S., & Ansari, S. A. (2021). Role of organizational culture in promoting employee development: a review of literature. Linguistics and Culture Review, 5(S3), 585-595.
Košičiarová, I., Kádeková, Z., & Štarchoň, P. (2021). Leadership and motivation as important aspects of the international company's corporate culture. Sustainability, 13(7), 3916.
Lam, L., Nguyen, P., Le, N., & Tran, K. (2021). The relation among organizational culture, knowledge management, and innovation capability: Its implication for open innovation. Journal of Open Innovation: Technology, Market, and Complexity, 7(1), 66.
Omelchenko, I., Zakharov, M., & Lyakhovich, D. (2020). Design of industrial corporate structure: Development of an algorithm for selecting enterprises in a corporate governance group. In MATEC Web of Conferences (Vol. 311, p. 02007). EDP Sciences.
Rahmad, R., Sabri, S., & Nasfi, N. (2021). The influence of organizational structure, leadership and human resource capability on service effectiveness. International Journal of Social and Management Studies, 2(3), 123-131.
Riebe, T., Kaufhold, M. A., & Reuter, C. (2021). The impact of organizational structure and technology use on collaborative practices in computer emergency response teams: An empirical study. Proceedings of the ACM on Human-Computer Interaction, 5(CSCW2), 1-30.
Srinivasan, D. (2020). Why Google dominates advertising markets. Stan. Tech. L. Rev., 24, 55.
U.S. Department of Commerce – International Trade Administration – Software and Information Technology Industry.
Wang, Y., Farag, H., & Ahmad, W. (2021). Corporate culture and innovation: A tale from an emerging market. British Journal of Management, 32(4), 1121-1140.
Woo, E. J., & Kang, E. (2021). Employee environmental capability and its relationship with corporate culture. Sustainability, 13(16), 8684.