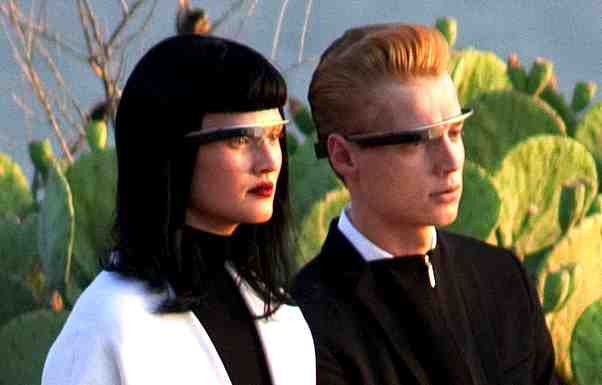 Google's (Alphabet's) marketing mix (4Ps) is a major factor in reaching customers in the global market. Founded in 1998, the company has expanded to include Google Search, as well as a host of other products, such as cloud computing, hosting, and storage services. Now restructured as Alphabet Inc., the company performs as one of the world's leading technology corporations. With this level of success, the marketing mix serves as an example of how carefully designed marketing strategies can support the goals of Google's (Alphabet's) mission statement and vision statement and facilitate business growth in the information technology and consumer electronics industry. As Google evolves to provide a more diverse set of products, its marketing mix also develops to match changes in target customer profiles and the target market.
Google's marketing mix combines a wide array of product lines, suitable pricing strategies for different industries and markets, ubiquitous product distribution, and cost-effective promotions. The company's expansion and growth from its online search and advertising services capitalize on competitive advantages, such as the brand popularity illustrated in the SWOT analysis of Google (Alphabet). The company's marketing mix (4P) and associated marketing strategies and tactics involve best practices that integrate changes in the business and its information technology, consumer electronics, and online service markets.
Google's Products
Google's marketing mix involves a diverse array of products. The product mix has grown and diversified to include product lines beyond Alphabet's online search and digital advertising services. The following are Google's product categories:
Internet services, including online advertising
Computer hardware and consumer electronics
Software
Artificial intelligence
Cloud computing services
Autonomous driving technology
Automation and robotics
Healthcare technology
Biotechnology
The diversity of the product mix reflects overall business growth and expansion based on Google's (Alphabet's) generic competitive strategy and intensive growth strategies, especially cost leadership combined with product development. Through product development, the company keeps expanding its marketing mix, while growing its market share for existing products, like Google Ads and Pixel devices. Managerial decisions for the direction of product development note business growth opportunities, including technological and other trends illustrated in the PESTLE/PESTEL analysis of Google (Alphabet). Considering these trends ensures that the company's technological marketing mix matches market demand and customer preferences.
Place/Distribution in Google's Marketing Mix
The place or distribution component of Google's marketing mix is typical of consumer electronics and online businesses. Alphabet's distribution strategy uses the Internet to distribute many of its products, such as mobile apps and online services. The following places or channels are used to distribute Google's products:
Online portals, websites, platforms, and apps
Authorized resellers for online services
Authorized resellers, vendors, retailers, or outlets of consumer electronics
Offices for hardware and services
Google's marketing mix involves a distribution strategy that focuses on accessibility and efficiency. The ubiquity of the Internet maximizes the firm's efficiency in distributing its digital products to customers. The choice of major retailers as authorized outlets for goods, like Pixel devices, also increases Google's ability to reach large populations of target buyers. This combination of online and brick-and-mortar channels in the marketing mix allows the company to optimize its product distribution. The location strategy in Google's (Alphabet's) operations management provides support for efficient movement of materials and finished goods in the company's target markets.
Google's Promotion
In its promotional mix (marketing communications mix), Alphabet uses a combination of strategies and tactics to effectively boost its brand image and persuade customers to buy its products. Google's marketing mix involves the following promotional activities:
Sales promotion
Sponsorships
Public relations
Advertising
Direct marketing
As part of its sales promotions, Google offers discounts and free product usage. For example, the company allows limited free use of Gmail and other online services. Coupons are also given to potential advertisers to try using Google Ads for free within certain limits. Also, the company provides sponsorship for various events, such as social outreach programs. For public relations, Alphabet's marketing mix includes financial and technical support for communities, as well as special programs for educational purposes. This support promotes the technology business by creating a positive brand image. The social aspect of these programs connects marketing strategies and Google's (Alphabet's) corporate social responsibility and corporate citizenship strategy. On the other hand, advertising of the company's products in various media is also part of Google's marketing mix. For example, ads for the company's consumer electronics and online products are occasionally used.
In terms of direct marketing, Google directly negotiates with large organizations, governments, or governmental institutions to offer its products for large-scale purchases and use. Alphabet's customization and personalization of its marketing communication with users of its digital advertising platform and advertising solutions are also partly a manifestation of direct marketing. In this marketing strategy, the granular and specific promotion to online users can be considered as a form of direct marketing in Google's marketing mix.
Prices and Pricing Strategies in Google's 4Ps
Google's marketing mix involves pricing strategies, price ranges, and price points that satisfy the different kinds of products available from the company. Alphabet's online services and consumer electronics have different pricing strategies. The following are the pricing strategies in Google's marketing mix:
Freemium pricing
Market-oriented pricing
Penetration pricing
Value-based pricing
The freemium pricing strategy entails offering free products and selling premium or add-on features of these products. In Google's marketing mix, this pricing strategy is used for many products, like Gmail and Drive, which have premium versions for additional storage and features and for businesses.
The market-oriented pricing strategy determines prices based on market conditions, including the competitive landscape. Google's marketing mix uses this strategy for pricing consumer electronics, like Chromecast and Pixel devices. This pricing strategy enables Google to promote and sell its products despite competitors, including but not limited to the consumer electronics of Apple, Samsung, Microsoft, and Sony; the advertising services of Facebook, eBay, and others; the video streaming services of Amazon, Netflix, and Disney, and the Internet connectivity services of Verizon. Moreover, the company's fees and commissions on mobile app sales are market-oriented, which explains why Apple and Google have similar commission rates on app sales. This pricing strategy shows that the marketing mix helps protect the business against the strong competitive forces illustrated in the Five Forces analysis of Google (Alphabet).
Penetration pricing is used for Google Cloud, which comes with a free trial period and competes with the cloud services of Amazon, Microsoft, and other providers. In Alphabet's marketing mix, the objective of this pricing strategy is to acquire new customers and grow Google's customer base.
The value-based pricing strategy determines prices based on customers' perception of the product's value. Alphabet's marketing mix applies this pricing strategy for the Google Ads online advertising service, where advertisers place bids based on their perceptions of the importance of these advertisements and the value of the advertising service.
References
Dai, W., Kim, H., & Luca, M. (2023). Frontiers: Which Firms Gain from Digital Advertising? Evidence from a Field Experiment. Marketing Science, 42(3), 429-439.
Kazakbaevna, K. D. (2023). Attention and achievements in the IT industry today. Texas Journal of Multidisciplinary Studies, 19, 50-52.
Kucuk, S. U. (2023). Digital Marketing and Digital Marketing Mix. In Visualizing Marketing: From Abstract to Intuitive (pp. 119-155). Cham: Springer International Publishing.
Solberg, C. A., & Durrieu, F. (2023). Patterns of international marketing strategy. Journal of Business & Industrial Marketing, 38(7), 1532-1544.