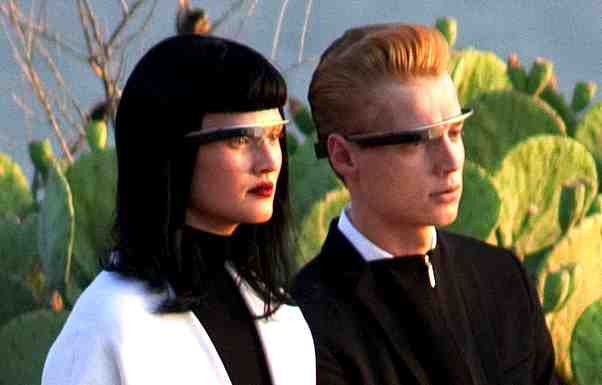 Google's marketing mix (4Ps) is a major factor in the global success of the business. Founded in 1998, the company has expanded to include Google Search, as well as a host of other products, such as cloud computing, hosting, and storage services. Now restructured as a subsidiary of Alphabet Inc., the company performs as one of the world's leading technology corporations. With this level of success, the firm's marketing mix serves as an example of how carefully designed marketing strategies can support the growth of an originally purely online business. Google's marketing mix has different approaches because of business diversification. The company has evolved from being a purely web-based business and now provides consumer electronics like Pixel smartphones and Chromecast media players.
Google's marketing mix is an effective combination of a wide array of product lines, suitable pricing strategies for different industries and markets, and ubiquitous product distribution, along with cost-effective promotions. Expanding from its online search service and online advertising services, the company is now one of the primary influencers of information technology development.
Google's Products
Google's marketing mix involves a diverse array of products. The company has grown and diversified to include products beyond its online search and advertising. These products are generally grouped into the following product lines:
Web-based products
Operating systems
Desktop apps
Mobile apps
Hardware products
Services
The diversity of Google's products is a reflection of an overall strategy of growth and expansion. The company uses product development as an intensive growth strategy to deepen and broaden its technology product mix. Through product development, the firm keeps expanding its business, while growing its market share for existing products like Google Ads, Pixel, and others.
Place/Distribution in Google's Marketing Mix
The place or distribution component of Google's marketing mix is typical of mostly-online businesses. Online businesses use the Internet to distribute their products. Most of the company's products are available around the world via the Internet. For example, Google apps can be downloaded anywhere where there is Internet connectivity. The company uses its websites, apps, and platforms as distribution mechanisms to reach target users/customers. For goods like Pixel smartphones, Google uses vendors or retailers as the main outlets. Large retailers usually include Pixel models as part of their consumer electronics offerings.
Google's place/distribution strategy contributes to the success of the company's marketing mix. The ubiquity of the Internet maximizes the firm's efficiency in distributing its digital products. The choice of major retailers as outlets for goods like Pixel also increases Google's ability to reach large populations of target consumers.
Google's Promotions (Promotional Mix)
Google initially had minimal promotions in its marketing mix. However, as the technology business grew, its budget for sales and marketing increased. At present, Google's promotional mix includes sales promotions, sponsorship, public relations, advertising, and direct marketing.
As part of its sales promotions, Google offers discounts and free product usage. For example, the company allows free use of Gmail. Coupons are also given to potential advertisers to try using Google Ads for free within certain limits.
For public relations, the company's marketing mix includes financial and technical support for communities. This support promotes the technology business by creating a positive brand image. In relation, Google provides sponsorship for various events, such as social outreach programs.
Advertising of the company's products in various media is also part of Google's marketing mix. For example, the company advertised its online digital advertising service in some newspapers in the past. Ads for the company's various consumer electronics and online products are occasionally used.
In terms of direct marketing, Google's online advertising of its own products is a direct approach to reach customers. For instance, the company advertises its Google Ads service via Gmail, such that the advertisements are shown to users who have a history of searching for digital advertising solutions. Thus, the business directly promotes its products to individual customers based on personal usage data, such as device location and search history. In this case, the granularity and specificity of showing personalized or semi-personalized ads to online users can be considered as a form of direct marketing.
Prices and Pricing Strategies
Google's marketing mix involves pricing strategies that satisfy the different kinds of products available from the company. For example, different pricing strategies suit online services and consumer electronics. The following are the most notable pricing strategies in Google's business:
Freemium pricing
Market-oriented pricing
Penetration pricing
Value-based pricing
The freemium pricing strategy usually entails offering free products, but selling premium or add-on features of the product. In Google's marketing mix, this pricing strategy is used for products like Gmail, which has a premium version for businesses via Google Workspace.
The market-oriented pricing strategy determines prices based on market conditions, including the competitive landscape. Google's marketing mix uses this strategy for pricing products like Chromecast and Pixel devices that compete at the diverse price points of competitors like Samsung. Also, the company's fees and commissions on mobile app sales are market-oriented, which explains why Apple and Google have similar commission rates on app sales.
Penetration pricing is used for the Google Cloud Platform, which comes with a free trial period, and competes against companies like Amazon, Microsoft, Linode, and DigitalOcean. In the company's marketing mix, the objective of this pricing strategy is to acquire new customers and grow Google's customer base.
The value-based pricing strategy determines prices based on customers' perception of the product's value. The company's marketing mix applies this pricing strategy for the Google Ads online advertising service, where advertisers place bids based on their perceptions of the importance of these advertisements.
References
Goldfarb, A., & Tucker, C. (2011). Online display advertising: Targeting and obtrusiveness. Marketing Science, 30(3), 389-404.
Hanssens, D. M., Pauwels, K. H., Srinivasan, S., Vanhuele, M., & Yildirim, G. (2014). Consumer attitude metrics for guiding marketing mix decisions. Marketing Science, 33(4), 534-550.
Lahtinen, V., Dietrich, T., & Rundle-Thiele, S. (2020). Long live the marketing mix. Testing the effectiveness of the commercial marketing mix in a social marketing context. Journal of Social Marketing, 10(3), 357-375.
Liu-Thompkins, Y. (2019). A decade of online advertising research: What we learned and what we need to know. Journal of Advertising, 48(1), 1-13.
Mintz, O., & Currim, I. S. (2013). What drives managerial use of marketing and financial metrics and does metric use affect performance of marketing-mix activities? Journal of Marketing, 77(2), 17-40.
Pavlou, P. A., & Stewart, D. W. (2015). Interactive Advertising: A New Conceptual Framework Towards Integrating Elements of the Marketing Mix. In New Meanings for Marketing in a New Millennium (pp. 218-222). Springer International Publishing.
Rahmani, K., Emamisaleh, K., & Yadegari, R. (2015). Quality Function Deployment and New Product Development with a focus on Marketing Mix 4P model. Asian Journal of Research in Marketing, 4(2), 98-108.
Singh, M. (2012). Marketing Mix of 4P'S for Competitive Advantage. IOSR Journal of Business and Management (IOSRJBM), 3(6), 40-45.