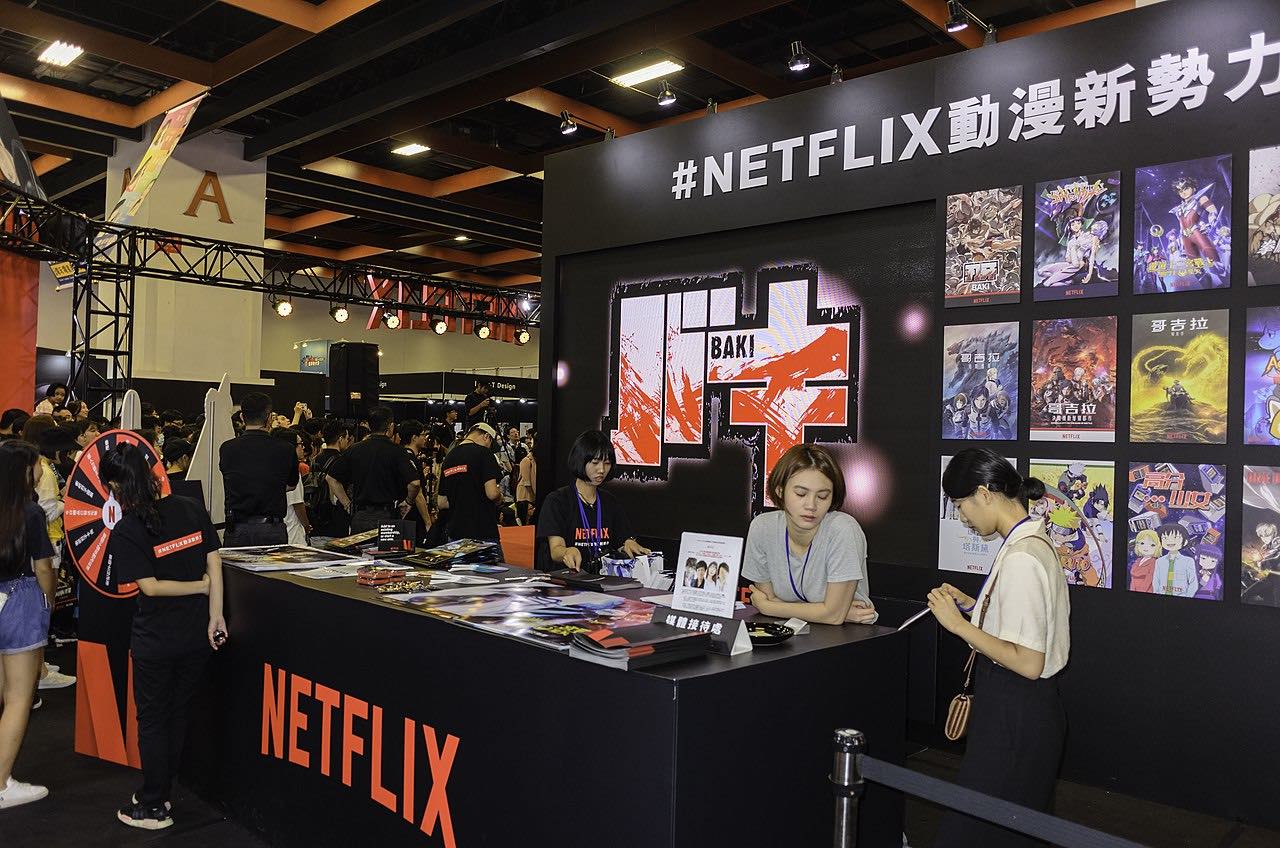 Netflix's structure involves a centralized hierarchy for operational consolidation, core business functions, and some degree of regionalization for different markets. This business structure shows that the company depends heavily on monthly membership fees, as well as the profitability of entertainment content suited to regional markets. Many of the competitive advantages and weaknesses discussed in the SWOT analysis of Netflix are related to support or barriers based on the company structure and organizational design. For example, centralized multinational operations strengthen the company's competitive pricing based on economies of scale in the video streaming market. Netflix's organizational structure facilitates business growth and profitability despite competition with many large media, entertainment, and streaming service providers.
Netflix's structure affects how competitive strategies are developed and implemented. Structural characteristics influence the company's strategies for addressing competitors, including Disney, Sony, and NBCUniversal, as well as the content production and streaming businesses of Apple, Amazon, Facebook (Meta), Microsoft, and Google's (Alphabet's) YouTube. The Five Forces analysis of Netflix depicts a competitive environment where the company's organizational structure needs to support competitive advantages. For example, competitive advantages linked to economies of scale are enabled through the centralization of some operations in Netflix's business structure.
Netflix's Structure – Characteristics
Netflix's organizational structure focuses on business functions and a centralized hierarchy for multinational business operations. The centralization of communications and decision-making processes for the business structure's divisions revolve around the entertainment and streaming company's headquarters. The following are the main characteristics of Netflix's structure:
Single operating segment
Centralized executive offices for business functions
Geographic divisions
Single Operating Segment. Netflix's business structure has only one operating segment accounting for revenue generation. Instead of using regional divisions, subscriptions or monthly membership fees are consolidated through this centralized structural characteristic of the business organization. This segment of Netflix's organizational structure encompasses the global market. This global scope allows for economies of scale, such as in processing monthly membership fees and data for determining personalized movie and series recommendations for individual subscribers. The company structure optimizes global market reach, which is a strategic goal based on Netflix's mission and vision. Growing the market share and expanding the customer base are supported through economies of scale achieved with this characteristic of Netflix's structure.
Centralized Executive Offices. Executive offices represent the corporate departments and groups for leadership and business functions in Netflix's organizational structure. For example, the company's organizational design includes a Technology department that implements technological solutions for all groups and teams and for streaming services provided to customers. Also, Netflix's marketing mix (4Ps) and related marketing strategies and tactics are managed through the marketing department in this company structure. This characteristic of Netflix's business structure involves an organizational hierarchy and lines of authority, control, and communication that disseminate strategic decisions from the company's headquarters. The following are the departments or senior executive offices in Netflix's structure:
Offices of the Co-Chief Executives (Co-CEOs)
Talent
Product
Content
Technology
Marketing
Communications
Finance
Legal
Geographic Divisions. Netflix's structure has geographic divisions representing regional markets. For example, the company has a geographic division for Europe, Middle East, and Africa (EMEA). The purpose of these regional divisions is to provide structural support that facilitates managerial control and reporting, including financial reporting, accounting, and monitoring of market-specific variables in growing the entertainment content production and streaming business. In relation to the Content department of Netflix's business structure, decisions for region-appropriate content come from Vice Presidents, such as the Vice President for content for the Latin American market. The geographic divisions in the organizational structure facilitate Netflix's competitive strategy and growth strategies, especially strategic implementations for product development targeting regional markets. Also, the company's headquarters direct market penetration strategies for regional entertainment markets through these structural divisions. The following are the geographic divisions in Netflix's company structure:
United States and Canada
Europe, Middle East, and Africa
Latin America
Asia-Pacific
Strategic Implications of Netflix's Organizational Structure
Netflix's structure affects strategic formulation, implementation, and effectiveness. The company's structural characteristics determine how business processes are used to achieve strategic goals. For example, the Talent department of the business structure influences the development of Netflix's company culture (work culture). Also, the company structure influences resources and processes that support strategies and measures used in Netflix's operations management. For instance, the achievement of operational productivity and efficiency targets in content production depends on the adequacy of structural support for operations. This strategic significance means that Netflix's organizational structure may need to change to accommodate changes in operations, such as when the company develops new products in addition to its video streaming operations.
References
Davis, S. (2023). What is Netflix imperialism? Interrogating the monopoly aspirations of the 'World's largest television network'. Information, Communication & Society, 26(6), 1143-1158.
Permana, I. T., Rahayu, A., Wibowo, L. A., Dirgantari, P. D., Yulianto, E., & Nurgraha, R. (2023, September). Company Strategy Formulation Approach Through Organizational Structure Transformation to Optimize Business Performance. In 7th Global Conference on Business, Management, and Entrepreneurship (GCBME 2022) (pp. 1603-1616). Atlantis Press.
van Es, K. (2023). Netflix & big data: The strategic ambivalence of an entertainment company. Television & New Media, 24(6), 656-672.