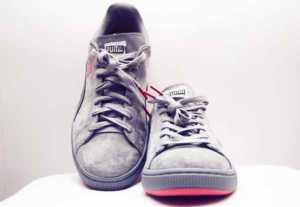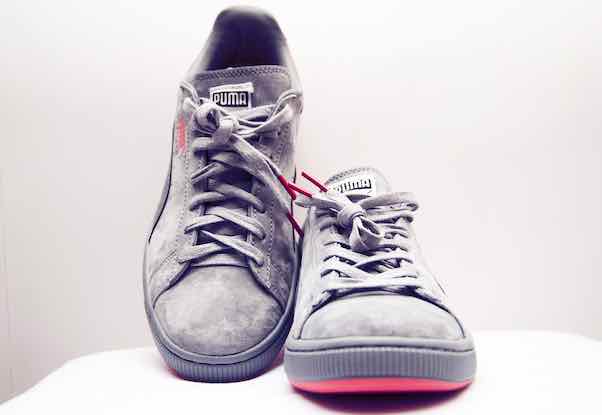 Puma SE's organizational culture is a facet of business efforts to achieve leadership in the sporting goods industry. The company's corporate culture influences organizational development of human resources, including factors such as philosophy, core values, motivation, and traditions that determine workplace effectiveness in facilitating competitiveness in the athletic footwear, apparel and accessories market. This corporate culture promotes business strengths, such as those shown in the SWOT analysis of Puma SE. These strengths address competition against firms like Nike, Adidas, ASICS, and Under Armour. Thus, Puma's organizational culture connects to the competitive advantages that support business growth and human resource development. For example, the company's administration motivates employees through the corporate culture, to develop work performance that brings the sporting goods business toward its strategic goals. This makes Puma's organizational culture an integral part of strategic management and strategic planning to grow and improve the multinational business.
Puma's organizational culture involves behavioral expectations that define how the company develops its leadership among employees. The sporting goods company's leadership focuses on product development and innovation, although other business areas are also culturally addressed. These cultural traits affect Puma's operations management in the area of human resources and job design. Thus, the corporate culture permeates the organization and influences strategic management in addressing challenges in the global sporting goods market.
Puma's Organizational Culture Type and Characteristics
Puma has an organizational culture of being Forever Faster, according to official company documents. The cultural emphasis is on enterprise aims of leadership in the athletic shoes, apparel, and accessories industry. The organizational culture relates to Puma's corporate mission and vision statements, which highlight the "Forever Faster" mantra. The company's human resource management focuses on leadership development for such a business purpose, considering the corporate culture and the conditions of the sporting goods market. The following are the main characteristics of Puma's corporate culture:
Learning and growth
Diversity and inclusion
Wellbeing
Learning and Growth. Puma's corporate culture prioritizes workers' learning and growth. A strategic objective linked to this cultural trait is to continuously improve the company's human resources, to support and enhance competitive advantages against firms like Nike and Adidas. For example, leadership and skills development programs are integrated in human resource development for innovation required in Puma's generic strategy for competitive advantage and intensive strategies for growth. The sporting goods company has lifelong learning, leadership development, and coaching programs as implementations of its organizational culture. Puma's organizational structure supports this characteristic of the corporate culture. For example, the company's organizational design includes a Supervisory Board for employee representation for legal matters and for human resource development goals linked to the organizational culture's aims for enhancing strategic positioning in the sporting goods industry.
Diversity and Inclusion. Puma SE maintains diversity and inclusion in its organizational culture. This cultural trait optimizes employee morale based on inclusion principles, and enhances business competitive advantages by matching workforce diversity with customers' diversity in the sporting goods market. In this corporate culture characteristic, Puma believes that high diversity and inclusion motivates human resources to consider diverse ideas for improving work performance. Also, this organizational cultural trait adds to brand image in terms of customers' perception about the corporation's efforts to satisfy stakeholders, relative to other sporting goods firms' activities. Thus, Puma's corporate culture benefits the business in terms of branding, stakeholder management, and human resource development.
Wellbeing. Employees' wellbeing is integrated in Puma's corporate culture. For example, the company has formal and informal policies and programs that address the multiple facets of workers' lives, including financial and social needs inside and outside the sporting goods business. The organizational culture's social aspect supports Puma's corporate social responsibility strategies and stakeholder management efforts. With regard to employees' wellbeing, the company's corporate culture promotes desirable behaviors in the workplace via high morale, high motivation, and a positive outlook about business performance in the athletic shoes, apparel, and accessories market. The following are the four thrusts under the Wellbeing characteristic of Puma's organizational culture:
Flex – flexible work options for a satisfactory work-life balance
Social – Puma employees' community engagement involving programs to support environmental protection and health and wellness
Finance – competitive compensation packages and other financial benefits for employees
Athlete – facilities, equipment, and programs for employees' physical exercise and sports activities
Summary & Recommendations – Puma's Corporate Culture
Puma's organizational culture is about developing human resources to reach maximum performance. The learning and growth cultural characteristic focuses on developing employees' knowledge, skills, and abilities to satisfy the sporting goods company's needs. The diversity and inclusion, and wellbeing characteristics of the corporate culture reflect Puma's strategic objectives of reducing employee turnover, while optimizing performance through morale and job satisfaction. An advantage of this organizational culture is that it ensures the adequacy of human resource capabilities, which is a critical success factor when considering the human resource strategies of competitors like Nike and Adidas. A possible improvement to Puma's corporate culture is to increase emphasis on innovation. This recommendation relates to the industry trend of increasing integration of advanced technologies in athletic footwear and equipment.
References
Alvesson, M., & Sveningsson, S. (2015). Changing organizational culture: Cultural change work in progress. Routledge.
Guiso, L., Sapienza, P., & Zingales, L. (2015). The value of corporate culture. Journal of Financial Economics, 117(1), 60-76.
Liao, Z. (2018). Corporate culture, environmental innovation and financial performance. Business Strategy and the Environment, 27(8), 1368-1375.
Taylor, A., Santiago, F., & Hynes, R. (2019). Relationships Among Leadership, Organizational Culture, and Support for Innovation. In Effective and Creative Leadership in Diverse Workforces (pp. 11-42). Palgrave Macmillan, Cham.
U.S. Department of Commerce – International Trade Administration – Textiles, Apparel & Sporting Goods.