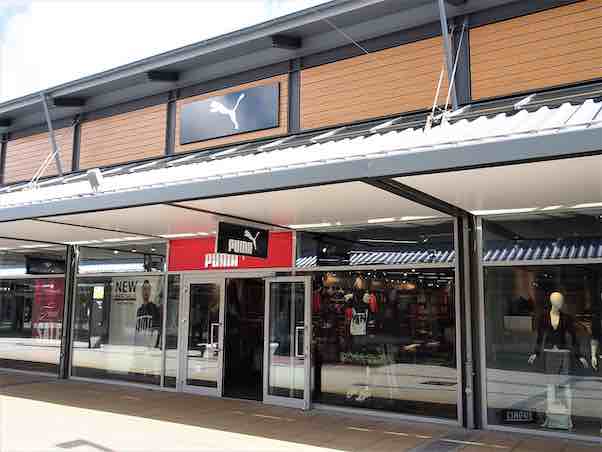 Puma maintains global success while addressing the internal and external strategic factors relevant to its business, as discussed in this SWOT analysis. The SWOT analysis framework determines the strengths, weaknesses, opportunities, and threats involving the business, providing insights for strategic management decisions in the sporting goods industry. These factors affect the formulation of Puma's generic strategy for competitive advantage and intensive strategies for growth. Thus, the SWOT analysis informs the company's leaders in strategic decisions for the market's competitive environment. Puma's success depends on solving the issues linked to these external and internal strategic factors. This SWOT analysis shows that appropriate strategies can facilitate success in the sporting goods industry environment.
This SWOT analysis of Puma illustrates the importance of aligning business strategies with the results of an internal analysis (strengths and weaknesses) and an external analysis (opportunities and threats) of the business. The sporting goods company's strategies and corporate image are manifestations of such an alignment. Based on its profitability and business development, Puma effectively accounts for and strategically addresses the issues raised in this SWOT analysis.
Puma's Strengths (Internal Strategic Factors)
In the SWOT analysis framework, strengths are internal factors that enable Puma's business to grow and improve its potential and overall performance. In this case, such internal strategic factors contribute to the corporation's ability to directly compete against other firms, especially large multinational sporting goods companies. Based on these considerations and the nature of the business and its industry environment, the following factors are the strengths of Puma:
Strong sporting goods brand
High product innovation
Global supply chain
Global distribution and sales network
Puma's strong sporting goods brand is a major strength that provides the ability to attract customers to products, including entirely new product lines. In this SWOT analysis, the brand is an internal factor that helps achieve growth by increasing the company's share of the global market for athletic shoes, apparel, accessories, and equipment. On the other hand, high product innovation is among Puma's strengths, considering product development efforts. For example, the corporation continuously seeks new ways to improve its footwear, such as through the integration of computing technology. This internal factor is supported through Puma's corporate structure, which involves teams dedicated to innovation for product design and development. The global supply chain is another strengthening internal strategic factor in this SWOT analysis of the sporting goods business. Moreover, the company's global distribution and sales network is a strength that enables extensive access to the international market. These two internal factors are a result of the company's strategic efforts to build its business network for a globally competitive enterprise that exploits regional economic benefits, such as low labor and material costs in some regions and high selling prices in others. The strengths in this SWOT analysis are used to drive the business toward reaching Puma's corporate vision and mission statements.
Puma's Weaknesses (Internal Strategic Factors)
The SWOT analysis model includes weaknesses, which limit, hinder, or decrease Puma's business development. These internal factors are usually linked to problems in the sporting goods business, such as in strategic planning, product design, and business process operations management. Puma has the following weaknesses:
Imitability of some products
Low level of business diversification
The imitability of product design is a weakness that Puma has in competing in the global market. In this SWOT analysis, such an internal strategic factor is significant because of the problem of counterfeiting of sporting goods. For example, counterfeits of products like Puma-branded shoes and apparel are rampant in countries with weak regulatory enforcement against counterfeiting. This internal factor is a strategic issue because it reduces the company's potential revenues and damages the sporting goods brand image. On the other hand, Puma's focus on sporting goods corresponds to a low level of business diversification. This weakness makes the company vulnerable to sporting goods industry-specific downturns and risks. Overall, the weaknesses in this SWOT analysis of Puma indicate the need for strategies to improve the uniqueness and inimitability of products, and to reduce vulnerability to market-specific risks.
Opportunities (External Strategic Factors)
The SWOT analysis framework identifies external factors that facilitate or support Puma's growth and improvement. These factors are opportunities that depend on external variables, such as governmental policies, as well as the growth rate of the sporting goods market. In this regard, the following opportunities are available to Puma:
Growth through strategic partnerships with other firms
Growth based on higher sporting goods market penetration in developing economies
Growth in other markets or industries via business diversification
Puma has the opportunity to forge new partnerships with other firms, such as sports car manufacturers. This external strategic factor can help the company improve its product design through new ideas, especially those from firms that are not in the sporting goods industry. Growth in developing economies is another opportunity in this SWOT analysis of Puma. This external factor points to potentially high revenues in developing countries, if the company successfully implements a higher rate of market penetration to sell its athletic shoes, apparel, and accessories. Higher market penetration may require adjustments in Puma's operations management strategies and tactics. Also, there is the opportunity to grow by diversifying the business, although the company currently continues to focus on its operations in the sporting goods industry. The opportunities in this SWOT analysis present an industry environment where Puma can continue to thrive and expect continuous growth.
Threats (External Strategic Factors)
In the SWOT analysis model, threats are external factors that make business growth more difficult, such as through strategic barriers against Puma's multinational market penetration. These threats present obstacles to growing market share and expanding the company's operations in the global sporting goods industry. The following threats are relevant to Puma's operations:
High competition
Imitation of athletic shoes, apparel, and accessories
High competition is among the main threats in this SWOT analysis of Puma. For example, the company is under competitive pressure from large and popular firms like Nike, Adidas, ASICS, and Under Armour. These competitors can reduce Puma's revenues through aggressive marketing strategies and product development. On the other hand, imitation of sporting goods is another threat relevant to this company analysis case, pertaining to counterfeiting and its damaging effects on business. This SWOT analysis shows that Puma faces threats that can reduce business performance, especially when considering strong competition. The company's strategic management must include accurate information about the sporting goods industry environment. A Porter's Five Forces analysis of Puma can provide more information about the degree of this competition, as well as the main variables involved in the industry's competitive landscape.
Summary & Recommendations – SWOT Analysis of Puma SE
Puma is in a strong strategic position, as shown in this SWOT analysis. Despite its weaknesses, the company has the strengths to support overall competitive advantage, especially against large players like Nike and Adidas. Also, the opportunities and threats relevant to Puma are indicative of a business environment where the enterprise can continue growing. However, innovative strategic solutions are critical in ensuring the sporting goods company's success. In all these external and internal strategic factors, Puma's corporate culture bolsters organizational capabilities through appropriate human resource management strategies for developing employees' knowledge, skills, and abilities. This SWOT analysis emphasizes the need to develop protective measures against competitors, as well as strategies that could create new opportunities in the sporting goods industry and beyond. A possible way of addressing the threat of imitation is to ensure that Puma's market mix or 4P includes strategies and tactics that highlight the originality of the company's products. This recommendation relates to building the sporting goods corporation's brand and popularity among target customers. For strategic management throughout the organization, aside from the results of this SWOT analysis, additional information about the external strategic factors can be obtained through other business analysis tools, such as a PESTEL/PESTLE analysis of Puma.
References
Benzaghta, M. A., Elwalda, A., Mousa, M. M., Erkan, I., & Rahman, M. (2021). SWOT analysis applications: An integrative literature review. Journal of Global Business Insights, 6(1), 55-73.
Vlados, C. (2019). On a correlative and evolutionary SWOT analysis. Journal of Strategy and Management, 12(3), 347-363.