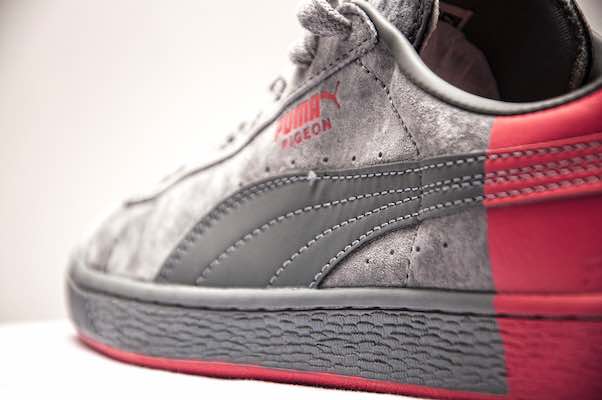 Puma's generic strategy for competitive advantage emphasizes making the company and its products different from the competition, based on Michael E. Porter's model for generic competitive strategies. On the other hand, the company's intensive growth strategies focus on gaining a larger share of the international sports shoes, apparel, and equipment market, based on Igor Ansoff's Matrix for growth strategies. In this case, Puma uses its generic strategy and growth strategies in directly competing against such companies as Nike, Adidas, ASICS, and Under Armour. Given the global market's dynamics, these firms need competitive advantages that strengthen the attractiveness of their sporting goods among target customers. Through an appropriate generic strategy, Puma uses its competitive advantages to support the corporation's intensive growth strategies. This condition makes the sporting goods business competitive, continuing in its growth and organizational development with the competitive position as one of the biggest players in the industry.
The combination of Puma's generic strategy and intensive growth strategies translates to strategic management initiatives for maximizing profitability through business competitive advantages. For example, the company's strategic plans for business growth capitalize on competitive advantages based on sporting goods innovation and design. Puma's operations management approaches also further strengthen these competitive advantages, in support of the enterprise's generic strategy and corresponding intensive growth strategies, and the strategic position of the business.
Puma's Generic Strategy for Competitive Advantage (Porter's Model)
Puma's generic strategy is differentiation, broadly applied to business operations in the global market. Based on Porter's model, this generic strategy creates competitive advantage by developing the uniqueness of the business and its products, such as through innovation in the design of athletic footwear. This generic strategy moves the business toward attaining Puma's corporate mission and vision statements. Through differentiation, the resulting competitive advantage empowers the multinational company to successfully reach and satisfy its target customers, despite rivalry with competitors, especially large and aggressive firms that offer comparable sporting goods. The success of this generic strategy for competitive advantage is partly based on its alignment with Puma's intensive strategies for growth. The company also uses focus strategies for some of its product lines, such as athletic shoes for certain market segments involving specific types of sports activities. The cost leadership (best cost provider) generic strategy is not used because Puma's emphasis is on showcasing its sporting goods as high quality, innovative, and technologically advanced, entailing relatively high prices.
An implication of the differentiation generic strategy is the strategic objective of maintaining Puma's high investments in product design and innovation. This strategic objective supports the generic strategy's requirement of making the business and its sporting goods unique in order to develop competitive advantage. Puma's corporate social responsibility strategy helps build the uniqueness of the company's corporate image and product attractiveness. In addition, differentiation leads to the corporate strategic objective of using radical marketing strategies in reaching customers in the global market for athletic shoes and accessories. For example, Puma's marketing mix or 4P helps strengthen competitive advantage through radical business strategies and tactics for marketing communications. The company's intensive growth strategies are used to achieve such strategic objectives pertinent to the global sports shoes and equipment industry.
Puma's Intensive Growth Strategies (Igor Ansoff Matrix)
Market Penetration (Primary). Puma's main intensive growth strategy is market penetration. In the Ansoff Matrix, this intensive strategy for growth focuses on selling more of the company's current sports shoes, apparel, and equipment to current markets. The SWOT analysis of Puma outlines the business strengths used to successfully implement market penetration. This intensive growth strategy depends on the use of competitive advantages based on the company's generic strategy, which implies innovation in the design of sporting goods. A strategic objective based on market penetration is to grow the business by aggressively marketing Puma's products.
Product Development (Secondary). Puma's product development is a secondary intensive strategy for growing the business. For example, the company integrates computing technology in its athletic shoes, leading to better products that satisfy athletes and non-athletes alike. In this regard, this intensive growth strategy pushes for products' competitive advantage, thereby contributing to the effectiveness of Puma's generic strategy of differentiation. The implementation of product development depends on the company's organizational structure, especially with regard to resources used for innovating sporting goods. For instance, Puma's corporate structure includes human resources that are dedicated to innovation in the design of products. Also, the success of this intensive growth strategy and the corporation's generic strategy depends on how cultural factors enable competitive advantages. Puma's corporate culture provides support for human resource development necessary in product innovation. A strategic objective based on product development is to continue increasing investment in research for new and improved designs of athletic footwear and accessories.
Market Development. Puma's business performance minimally depends on market development as an intensive growth strategy. In this case, the Igor Ansoff Matrix definition of market development entails selling the company's current sporting goods in new markets or offering current sporting goods for new purposes or uses. However, Puma relies more on market penetration and product development as intensive growth strategies. Nonetheless, the company occasionally implements market development, such as in offering certain sports accessories for a market segment's casual (non-athletic) use. The generic strategy of differentiation provides the competitive advantage to ensure this intensive growth strategy's success. In using market development, a strategic objective is to determine new possible uses of Puma's existing products, in order to create new revenue streams for the business.
Diversification. The growth strategy of diversification is minimally significant in Puma's business development. Diversification involves the development of new products in new industries or markets other than the company's current ones, which in this case is the market for athletic footwear, apparel, accessories, and equipment. Puma maintains its operations within this current market. This market focus means that the diversification intensive growth strategy has insignificant contribution to the sporting goods corporation's growth. Considering that Puma uses the differentiation generic strategy, the use of diversification would likely involve the same generic strategy to create competitive advantage in new markets or industries. In implementing this intensive growth strategy, the company needs to obtain adequate market information to determine the best approach to developing competitive advantages. A PESTEL/PESTLE analysis of Puma can provide information about the technological and social trends relevant to business design and product development.
References
Jukka, T. (2023). Does business strategy and management control system fit determine performance? International Journal of Productivity and Performance Management, 72(3), 659-678.
López, D., & Oliver, M. (2023). Integrating innovation into business strategy: Perspectives from innovation managers. Sustainability, 15(8), 6503.