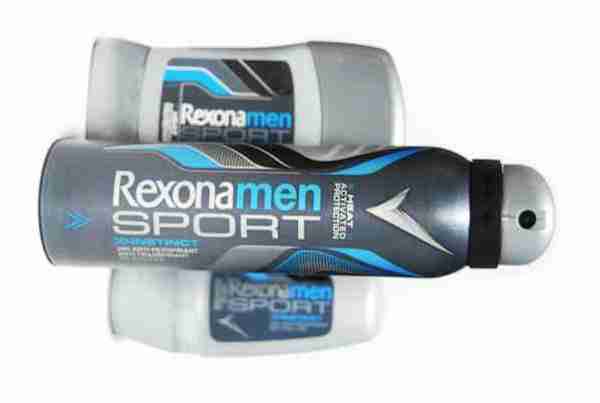 Unilever's generic strategy (based on Michael Porter's model) builds competitive advantage by satisfying consumers' specific needs and preferences. In Porter's model, generic strategies are used to ensure organizational competitiveness necessary for business growth and resilience. In the case of Unilever, competitive advantage is based on product development approaches that integrate research to address market needs. In addition, the company maintains growth through a suitable combination of intensive strategies. Unilever shifts the prioritization of its intensive growth strategies based on the condition of the consumer goods market. The overall combination of such generic competitive strategy and intensive growth strategies ensure Unilever's continuing success in its global operations.
Using a generic strategy (Porter's model) that directly addresses market needs, Unilever maintains competitive advantage in the global consumer goods industry. Such competitive advantage also enables Unilever to apply intensive growth strategies that match business needs, thereby supporting growth.
Unilever's Generic Strategy (Porter's Model)
Unilever uses broad differentiation as its generic strategy for competitive advantage. The main focus of this generic strategy is its emphasis on features or characteristics that make the company's products stand out against competitors. For example, Unilever produces personal care products like Dove Cream Bars to satisfy consumers' need for soaps that are not harsh or drying. Despite their relatively high selling prices, such Unilever products are competitive because they stand out from a majority of soaps that focus more on cleaning than moisturizing. In this strategy, the company attracts customers to specially designed products. Thus, such a generic strategy aligns with Unilever's vision statement and mission statement, which aim to support global sustainability and to increase vitality in consumers' lives, respectively.
A strategic objective based on the differentiation generic competitive strategy is to grow Unilever through intensive efforts in product development. This objective focuses on developing products that stand out from the competition and attract customers. On the other hand, a financial objective linked to the generic strategy is to grow Unilever's revenues in developing countries, which offer high growth opportunities. These opportunities are identified in the PESTEL/PESTLE Analysis of Unilever. The combination of these strategic objectives leads to competitive advantage reflected through products and a strong financial performance in the consumer goods market.
Unilever's Intensive Strategies (Intensive Growth Strategies)
Market Penetration (Primary Strategy). Unilever applies market penetration as its primary intensive growth strategy. In this intensive strategy, the company increases its sales volume to improve revenues and corresponding business growth. For example, in the home care market, Unilever aggressively sells its products in current markets, such as the United States and Canada. Such aggressive efforts increase the company's ability to capture customers away from competing home care firms. Unilever successfully applies this intensive strategy by using the generic strategy of differentiation to make its products more competitive and attractive than others. A strategic objective linked to this intensive strategy is to grow the business through aggressively marketing Unilever products in the global consumer goods market.
Product Development (Secondary Strategy). Product development functions as a secondary intensive strategy that Unilever uses for business growth. The company applies this intensive growth strategy by introducing new products that address consumers' needs. For example, entirely new or new versions of Unilever's personal care products are released over time to maintain or increase the company's market share. This intensive growth strategy is in line with the company's differentiation generic strategy for competitive advantage in the consumer goods industry. For instance, differentiation requires product uniqueness, which is applied in Unilever's product development processes. This intensive strategy leads to the strategic objective of growing the company through continuous product innovation. Such innovation improves the product mix in Unilever's marketing mix.
Diversification (Supporting Strategy). Unilever uses diversification as a supporting intensive growth strategy. This intensive strategy focuses on establishing new businesses to grow the company. For example, to achieve diversification, Unilever acquires other businesses over time, such as the acquisition of the personal care business of Sara Lee Corporation in 2009-2010. The generic competitive strategy of differentiation supports this intensive growth strategy by ensuring that Unilever's acquired brands offer unique features that attract target consumers. A strategic objective connected to this intensive strategy is to achieve growth by continuing the company's trend of mergers and acquisitions. Such trend strengthens Unilever's reach in the global consumer goods industry.
Market Development (Supporting Strategy). Market development is used as a supporting intensive growth strategy in Unilever's business. In this intensive strategy, the company grows by entering new markets or market segments. For example, Unilever can grow by marketing its current products as a new solution to unaddressed needs in certain market segments, such as infant care needs. However, the company already has significant presence in practically every consumer goods market segment worldwide. Thus, this intensive growth strategy takes only a supporting role in Unilever's business. The generic strategy of differentiation supports this intensive strategy by creating competitive advantage, based on product uniqueness necessary to successfully enter new market segments. A strategic objective based on market development is to grow Unilever by implementing marketing campaigns that highlight other potential benefits of its current products.
References
Dess, G. G., & Davis, P. S. (1984). Porter's (1980) generic strategies as determinants of strategic group membership and organizational performance. Academy of Management Journal, 27(3), 467-488.
Glazer, R. (1999). Competitive Advantage Through Information-Intensive Strategies. Handbook of Services Marketing and Management, 409.
Merchant, H. (2014). Configurations of governance structure, generic strategy, and firm size. Global Strategy Journal, 4(4), 292-309.
Parnell, J. A. (1997). New evidence in the generic strategy and business performance debate: A research note. British Journal of Management, 8(2), 175-181.
Spry, A., & Lukas, B. A. (2016). Brand Portfolio Architecture and Firm Performance: The Moderating Impact of Generic Strategy. In Looking Forward, Looking Back: Drawing on the Past to Shape the Future of Marketing (pp. 866-867). Springer International Publishing.
Varadarajan, P., & Dillon, W. R. (1982). Intensive growth strategies: A closer examination. Journal of Business Research, 10(4), 503-522.