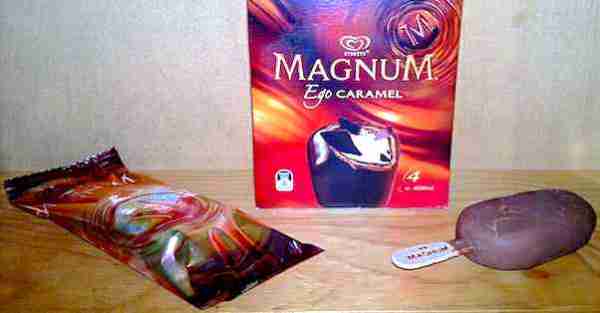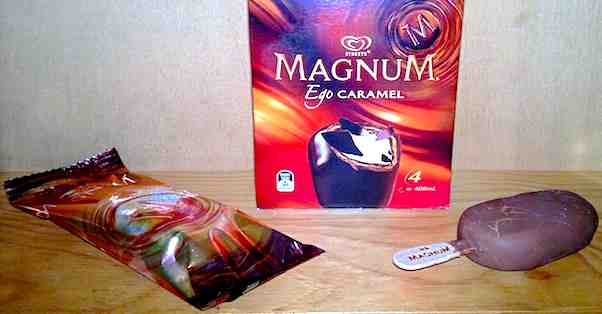 Unilever implements a complex marketing mix that considers product differences and variations among markets around the world. A firm's marketing mix or 4Ps (Product, Place, Promotion & Price) reflects the combination of business strategies designed to capture the target market. In Unilever's marketing mix, the product element and place element are most significant. Still, the promotion element and price element ensure the company's profitability. As a leading firm in the consumer goods industry, Unilever must maintain a marketing mix that addresses competition and other challenges in the global market.
Unilever's marketing mix (4Ps) involves a diversity of products and markets, which dictate differences in pricing. Considering the scale of its consumer goods business, the company has a complex approach to its marketing mix.
Unilever's Products (Product Mix)
Unilever expands its consumer goods business through the years, resulting in a broadening product mix currently composed of over 400 brands. This section of the marketing mix identifies the company's outputs, collectively known as the product mix. Unilever has a wide variety of products under the following categories:
Foods
Refreshment (beverages and ice cream)
Home Care
Personal Care
Unilever's food products include Best Foods mayonnaise and sandwich spreads, as well as Knorr stock cubes and sauces. The refreshment category includes Heartbrand ice creams and Brook Bond teas. Unilever sells products like Surf laundry detergent and Sun dishwasher detergent under the home care category. The company's Close-Up toothpaste, Vaseline lotion, and Dove soap and shampoo are sold under the personal care category. These types of products indicate that Unilever's marketing mix is already highly diversified. Such diversification partly results from the company's acquisition strategy in the consumer goods market through the years. For example, the firm acquired Best Foods in 2000. Unilever's organizational structure reflects the diversity of consumer goods in this product mix.
Place/Distribution in Unilever's Marketing Mix
The global operations of Unilever are a reflection of the extensive reach of the business in the consumer goods market. The venues or places where the company transacts with customers or target consumers are identified in this section of the marketing mix. Unilever uses the following places for distributing its products:
Retailers (primary)
Kiosks
Stores
Retailers are the primary places of distribution for Unilever's products. For example, Walmart is one of the biggest retailers responsible for distributing these consumer goods. Unilever occasionally uses kiosks to introduce products directly to customers, while utilizing personal selling. In collaboration with retailers, the company promotes a limited selection of products through these kiosks. Also, Unilever offers some of its products through stores, such as those of its subsidiary Ben & Jerry's. This section of the marketing mix agrees with Unilever's generic strategy and product development intensive growth strategy.
Unilever's Promotion (Promotional Mix)
Unilever needs to promote its products, considering the high level of competitive rivalry in the global consumer goods market. This section of the marketing mix outlines the strategies and tactics in the company's approach to promote its products to target consumers. Unilever uses the following promotional tactics, arranged according to significance:
Advertising (primary)
Sales Promotion
Public Relations
Personal Selling
Direct Marketing
Advertising serves as the primary means of promoting Unilever's products. Many of the company's brands have advertisements on television and online media. The firm also occasionally uses sales promotion, such as discounts and product bundles. For example, Dove soap bars are sometimes offered in bundles of three at a discounted price. In terms of public relations, the Unilever Foundation's activities enhance corporate image and brand strength (Read: Unilever's Corporate Social Responsibility & Stakeholders). The company sometimes implements personal selling in collaboration with retailers to operate kiosks for certain occasions or promotional events. Direct marketing is the least significant promotional tactic in Unilever's marketing mix. This tactic involves directly engaging client organizations to promote suitable products. Based on this section of the marketing mix, Unilever heavily relies on advertising as the main factor that influences consumer perception about the company's consumer goods.
Unilever's Prices and Pricing Strategies
Unilever maintains a wide variety of price points, considering the level of diversification of its products. Prices and corresponding pricing strategies are determined in this section of the marketing mix. In general, the most significant pricing strategies in Unilever's consumer goods business are as follows:
Market-Oriented Pricing Strategy
Premium Pricing Strategy
Product Bundle Pricing Strategy
The market-oriented pricing strategy entails setting price points based on consumer goods market factors. For example, Unilever uses competitors' pricing to determine the most appropriate prices. On the other hand, the premium pricing strategy involves prices that are higher than competitors'. For instance, for products like Dove, Unilever applies moderately high prices that correspond to the premium quality of the brand. Also, the company occasionally offers products in bundles set at discounted prices. This section of Unilever's marketing mix shows a mixture of strategies that suit the variations in the company's consumer goods and target markets.
References
Bahadir, S. C., Bharadwaj, S. G., & Srivastava, R. K. (2015). Marketing mix and brand sales in global markets: Examining the contingent role of country-market characteristics. Journal of International Business Studies, 46(5), 596-619.
Goi, C. L. (2009). A review of marketing mix: 4Ps or more? International Journal of Marketing Studies, 1(1), 2.
Hanssens, D. M., Pauwels, K. H., Srinivasan, S., Vanhuele, M., & Yildirim, G. (2014). Consumer attitude metrics for guiding marketing mix decisions. Marketing Science, 33(4), 534-550.
Rahmani, K., Emamisaleh, K., & Yadegari, R. (2015). Quality Function Deployment and New Product Development with a focus on Marketing Mix 4P model. Asian Journal of Research in Marketing, 4(2), 98-108.