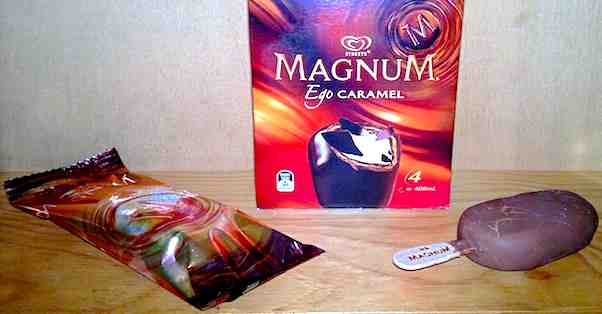 Unilever's marketing mix considers product differences and variations among markets around the world. This marketing mix or 4P (Product, Place, Promotion & Price) reflects the combination of business strategies designed to capture the target market. In Unilever's marketing mix, the product element and place element are most significant. Still, the promotion element and price element ensure the company's profitability. As a major player in the consumer goods industry, the company maintains a marketing mix that addresses competition and other challenges. The Five Forces analysis of Unilever shows that competitors, such as PepsiCo and Procter & Gamble (P&G), exert strong competitive pressure in the global consumer goods market. To grow the business, Unilever's marketing strategy and 4P need to overcome this competitive pressure.
Unilever's marketing mix (4Ps) involves diverse products and markets, which dictate differences in pricing. Considering the scale of its consumer goods business, the company has a complex approach to its marketing mix. This marketing mix and the related marketing strategy support customer-focused and industry leadership goals based on Unilever's mission statement and vision statement.
Unilever's Products
Unilever expands its consumer goods business through the years and broadens its product mix, which is currently composed of over 400 brands. This section of the marketing mix identifies the company's outputs, collectively known as the product mix. Unilever has a wide variety of products under the following categories:
Foods
Refreshment (beverages and ice cream)
Home Care
Personal Care
Unilever's food products include Hellmann's and Best Foods mayonnaise and sandwich spreads, as well as Knorr stock cubes and sauces. The refreshment category includes Heartbrand ice creams, as well as Bru coffee (India). Unilever sells detergents and cleansers under the home care category. The company's Vaseline lotion and Dove soap and shampoo are sold under the personal care category. The popularity of these brands adds to competitiveness, as noted in the business strengths identified in the SWOT analysis of Unilever. Also, these types of products indicate that Unilever's marketing mix is already highly diversified. Such diversification partly results from the company's acquisition strategy in the consumer goods market through the years. For example, the firm acquired Best Foods in 2000. Unilever's organizational structure (company structure) reflects the diversity of consumer goods in this product mix.
Place/Distribution in Unilever's Marketing Mix
The global operations of Unilever reflect the extensive reach of the business in the consumer goods market. The venues or places where the company transacts with customers or target consumers are identified in this section of the marketing mix. Unilever uses the following places for distributing its products:
Retailers (primary)
Kiosks
Company-owned brick-and-mortar stores
E-commerce channels
Retailers are the primary places of distribution for Unilever's products. For example, Walmart is one of the biggest retailers responsible for distributing these consumer goods. Unilever occasionally uses kiosks to introduce products directly to customers, while utilizing personal selling. In collaboration with retailers, the company promotes a limited selection of products through these kiosks. Also, Unilever offers some of its products through brick-and-mortar stores, such as those of its subsidiary, Ben & Jerry's. Furthermore, the company's marketing mix involves e-commerce services for distributing its consumer goods. For example, Dove has a store on Amazon. This section of the marketing mix agrees with Unilever's generic competitive strategy and intensive growth strategies, in terms of increasing sales and market share through extensive distribution.
Unilever's Promotion
Unilever promotes its products aggressively, considering the competitive rivalry in the global consumer goods market. This section of the marketing mix outlines the strategies and tactics in the company's approach to promoting its products to target consumers. Unilever's promotional mix uses the following marketing communication tactics, arranged according to significance:
Advertising (primary)
Sales promotion
Public relations
Personal selling
Direct marketing
Advertising serves as the primary means of promoting Unilever's products. Many of the company's brands have advertisements on television and online media. The firm also occasionally uses sales promotion, such as discounts and product bundles. For example, Dove soap bars are sometimes offered in bundles of three at a discounted price. Public relations efforts, including Unilever's corporate social responsibility strategy and stakeholder management programs for the environment and communities, enhance corporate image and brand strength. The company sometimes implements personal selling in collaboration with retailers to operate kiosks for certain occasions or promotional events. Direct marketing is the least significant promotional tactic in Unilever's marketing mix. This tactic involves directly engaging client organizations to promote suitable products. Based on this section of the marketing mix, Unilever heavily relies on advertising as the main factor that influences consumer perception about the company's consumer goods.
Prices & Pricing Strategies in Unilever's 4Ps
Unilever maintains a wide variety of price points, considering the level of diversification of its products. Prices and corresponding pricing strategies are determined in this section of the marketing mix. In general, the most significant pricing strategies in Unilever's consumer goods business are as follows:
Market-Oriented Pricing Strategy
Premium Pricing Strategy
Product Bundle Pricing Strategy
The market-oriented pricing strategy entails setting price points based on consumer goods market factors. For example, Unilever uses competitors' pricing to determine the most appropriate prices. On the other hand, the premium pricing strategy involves prices that are higher than competitors' prices. For instance, for Dove products, Unilever applies higher prices that correspond to the premium quality of the brand. Also, the company occasionally offers products in bundles set at discounted prices. This section of Unilever's marketing mix shows a mixture of strategies that suit the variations in the company's consumer goods and target markets.
References
Hadi, A. S., Sari, N. P., & Khairi, A. (2023, May). The Relationship Between Green Marketing Mix and Purchasing Decisions: The Role of Brand Image as Mediator. In 1st International Conference of Management and Business (ICoMB 2022) (pp. 194-205). Atlantis Press.
Rajer, N. (2023). New marketing models for developing a marketing strategy. International Journal of Innovation in Marketing Elements, 3(1), 23-29.