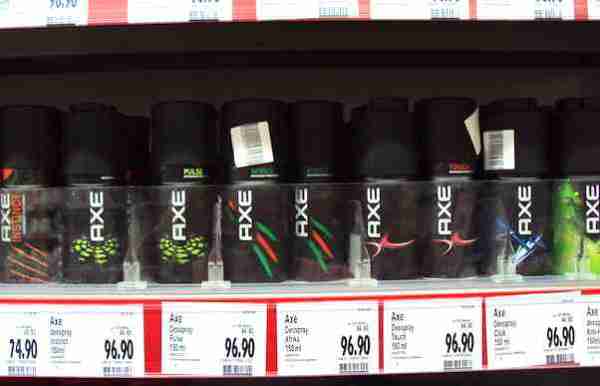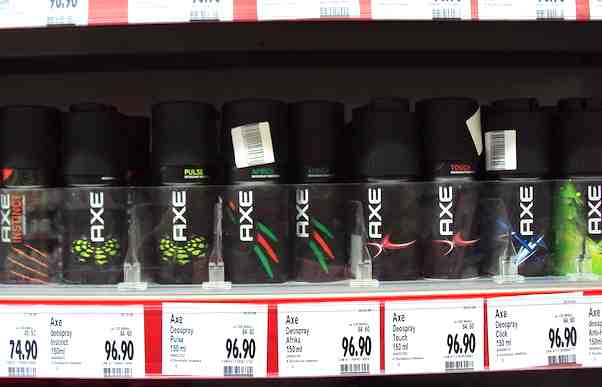 Unilever is a leading consumer goods business in the global market. A SWOT analysis of the company highlights business strengths that ensure long-term success. The SWOT Analysis model identifies the relevant strengths and weaknesses (internal strategic factors) and the opportunities and threats (external strategic factors). Unilever's SWOT analysis shows significant opportunities that the company can use for further international growth and expansion. The business is in a strong position to withstand the threats in its external environment. However, Unilever must consider all of the factors outlined in this SWOT analysis to guide strategic formulation for global operations.
A SWOT analysis of Unilever depicts the conditions of the business, as well as its external environment. Strategies based on business strengths and market opportunities can boost Unilever's performance in the long term.
Unilever's Strengths (Internal Strategic Factors)
Unilever's organizational and business strengths are identified in this section of the SWOT analysis. Strengths are internal strategic factors based on the company's conditions, such as human resources, production processes, organizational structure and investments. The following strengths are significant in Unilever's consumer goods business:
Strong brands
Broad product mix
Economies of scale
Strong global market presence
Unilever has some of the strongest brands in the consumer goods industry. This strength enables the company to penetrate markets and effectively compete against other firms. The broad product mix shows the extent of Unilever's business growth. For example, the company has increased its product portfolio through years of mergers and acquisitions, leading to organizational growth and corresponding increases in revenues. On the other hand, economies of scale support production efficiency necessary for competitive pricing strategies, as shown in Unilever's marketing mix. Through years of international expansion, the company has also increased its market presence, which is a strength that reinforces brand popularity. The internal strategic factors in this section of Unilever's SWOT analysis show strengths that the company can use to sustain global growth and success in the consumer goods market.
Unilever's Weaknesses (Internal Strategic Factors)
Despite its strong market position, Unilever has weaknesses that limit its potential growth. This section of the SWOT analysis presents the internal strategic factors that impose barriers to organizational and business development. Unilever must address the following weaknesses:
Imitable products
Limited business diversification
Dependence on retailers
One of Unilever's weaknesses is the imitable nature of its products. For example, even though the company heavily invests in its product development processes, other firms can imitate Dove and Rexona products. Also, in spite of its broad product mix, Unilever is weak because of limited diversification in businesses outside the consumer goods industry. Moreover, the company lacks direct strong influence on consumers, considering that retailers are the ones who directly affect buyers. Thus, based on the internal strategic factors in this section of the SWOT analysis of Unilever, the weaknesses emphasize the importance of diversification, innovation, and enhanced marketing efforts.
Opportunities for Unilever (External Strategic Factors)
Unilever must take advantage of growth opportunities in consumer goods markets around the world. This section of the SWOT analysis determines such opportunities or external strategic factors that can facilitate business development. The following opportunities are significant in Unilever's external environment:
Business diversification
Product innovation for health
Business enhancement for environmental conservation
Market development
Unilever has opportunities to diversify by entering businesses outside the consumer goods industry. Diversification reduces market-based risks and improves business resilience. On the other hand, product innovation can increase Unilever's product attractiveness by addressing the needs of increasingly health-conscious consumers. Similarly, the company has an opportunity to make its business more sustainable and environmentally friendly to attract and retain environmentally conscious consumers. In addition, market development can grow Unilever's business by increasing revenues from the sale of its current products in new market segments. For example, the company can market its Lipton products as health drinks for consumers with special diets. The external strategic factors in this section of Unilever's SWOT analysis point to major opportunities to grow the business despite its weaknesses.
Threats Facing Unilever (External Strategic Factors)
A variety of external factors can limit or reduce Unilever's business performance. The SWOT Analysis model considers these external factors as threats that the company must strategically tackle. The following are the threats relevant to Unilever's consumer goods business:
Tough competitive rivalry
Product imitation
Increasing popularity of retailers' house brands
Unilever faces tough competition, which is a threat based on the strengths of other firms in the industry. Competitors threaten to reduce the company's market share and corresponding financial performance. Product imitation is also a major threat against Unilever. For example, local firms can develop products highly similar to Unilever's. Also, retailers impose a threat by selling their own brands. These brands are known as house brands, store brands or generic brands. For example, Costco uses Kirkland Signature as a house brand, and Walmart has its own house brands that directly compete against Unilever's products. Based on the external strategic factors in this section of the SWOT analysis of Unilever, strategies must focus on improving the company's competitive advantage.
Unilever's SWOT Analysis – Recommendations
This SWOT analysis of Unilever highlights a number of internal and external strategic factors that managers must include in strategy development. For example, the weaknesses of limited business diversification and imitable nature of products are significant because they influence business stability and performance. In this regard, a recommendation is to diversify Unilever's business through acquisition of related firms not in the consumer goods industry. Also, Unilever needs to consider product innovation as an opportunity to boost business performance. It is recommended that the company must use its strengths, such as economies of scale, for product innovation to address competition and the threat of imitation.
References
Jackson, S. E., Joshi, A., & Erhardt, N. L. (2003). Recent research on team and organizational diversity: SWOT analysis and implications. Journal of Management, 29(6), 801-830.
Leigh, D., & Pershing, A. J. (2006). SWOT analysis. The Handbook of Human Performance Technology, 1089-1108.
Nikolaou, E. I., Ierapetritis, D., & Tsagarakis, K. P. (2011). An evaluation of the prospects of green entrepreneurship development using a SWOT analysis. International Journal of Sustainable Development & World Ecology,18(1), 1-16.
Valentin, E. K. (2001). SWOT analysis from a resource-based view. Journal of Marketing Theory and Practice, 54-69.