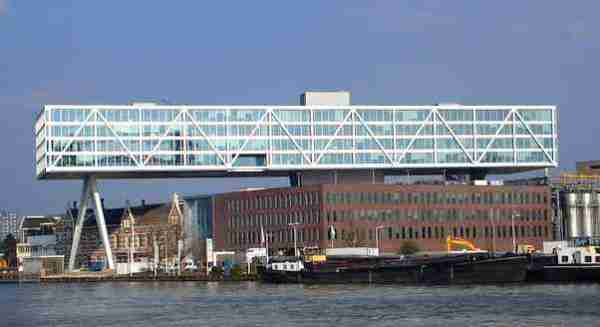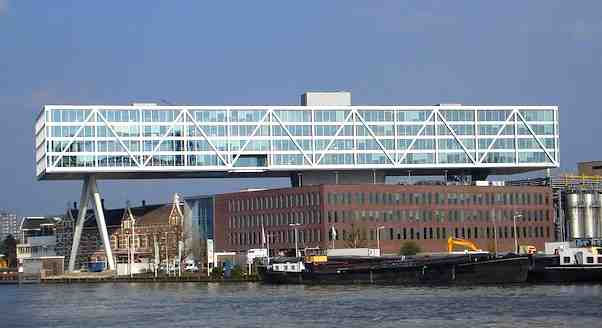 Unilever's corporate social responsibility (CSR) contributes to the strength of the brands of the consumer goods business. According to Archie Carroll's theory, companies have social responsibilities to stakeholders. At the same time, stakeholders significantly affect business performance. In the case of Unilever, these stakeholders include consumers, employees, investors, suppliers, and communities. The company's corporate citizenship and social responsibility strategy prioritizes these stakeholders according to their importance to the business. As a major firm in the global consumer goods market, Unilever utilizes its corporate responsibility strategy as a supporting approach to maintaining industry position and business sustainability.
An effective corporate social responsibility (CSR) strategy adds to Unilever's efforts for a sustainable business in the consumer goods industry. Stakeholders' interests are satisfied through appropriate approaches that ensure holistic corporate citizenship and responsibility fulfillment.
Unilever's Stakeholder Groups & CSR Initiatives
Unilever implements a systematic strategy to fulfill its corporate social responsibilities. This strategy supports the company's corporate citizenship ideals, especially with regard to satisfying the expectations and interests of consumers as stakeholders. For example, Unilever's CSR prioritization puts consumers at the top. Business sustainability is also maintained through the strategy. Such corporate responsibility strategy addresses the interests of the following stakeholder groups, arranged according to their significance in Unilever's consumer goods business:
Consumers (Highest Priority)
Employees
Investors
Suppliers
Communities
Consumers (Highest Priority). Unilever's corporate social responsibility strategy assigns the highest priority to consumers. These stakeholders' interests are focused on product quality and price, as well as the environmental impact of the consumer goods business. Consumers are significant because they directly determine Unilever's profits. For example, satisfied consumers increase the company's revenues from repeat sales. Unilever's corporate responsibility strategy satisfies these interests through extensive innovation processes and quality assurance policies for a diverse product mix (Read: Unilever's Marketing Mix or 4Ps). The company's CSR strategy also extends to address the demands of this stakeholder group for business sustainability. For instance, Unilever continues to enhance its production processes' environmental footprint. As a result, an effective image of corporate citizenship is created to influence consumer perception. These corporate social responsibility efforts suggest that Unilever maintains its position in the consumer goods market partly by satisfying consumers' various expectations.
Employees. Unilever considers employees as the second priority in its corporate social responsibility strategy. The importance of these stakeholders is in their direct influence on organizational performance in the consumer goods industry. Employees are interested in competitive compensation and holistic career development. For example, suitable HR policies for work-life balance help satisfy workers' needs. Unilever's corporate responsibility strategy addresses these interests through high compensation that effectively competes against other employers in the labor market. In addition, the Agile Working program addresses these stakeholders' interest in holistic career development. In this program, Unilever's CSR approach includes flexibility for employees to work anywhere and anytime, as long as they satisfy their job roles and responsibilities. This program also contributes to the company's sustainability efforts by reducing employees' travel, thereby ensuring corporate citizenship fulfillment. Moreover, basic concerns such as workplace safety and healthful work practices are considered. Thus, Unilever satisfies this stakeholder group's interests through a multi-pronged approach to corporate social responsibility.
Investors. Investors are given the third priority in Unilever's corporate social responsibility strategy. This stakeholder group is interested in the performance of the consumer goods business. For example, higher revenues and profitability increase investors' satisfaction and confidence in the company. Investors are significant in influencing the capital available to fund Unilever's business. The company addresses these stakeholders' interests and the corresponding corporate responsibility through continuing business expansion. For instance, a history of acquisitions to ensure dominance in the consumer goods market characterizes Unilever's intensive growth strategies. Such CSR strategy also includes the company's efforts in product innovation for higher quality, and process innovation for better efficiency, productivity and sustainability. The satisfaction of this stakeholder group increases Unilever's success in addressing its corporate citizenship.
Suppliers. Unilever includes suppliers in its corporate responsibility strategy. As stakeholders, suppliers have interests in profitable business with the company. This stakeholder group is significant in affecting Unilever's business capacity, based on the availability of materials for producing consumer goods. As part of its CSR efforts, the company maintains the Partner to Win strategic program to ensure mutual benefit between the business and this stakeholder group. The program satisfies suppliers' interests through extensive collaboration that supports Unilever's and suppliers' growth. For example, the program provides strategic plans to guide suppliers in growing together with the company. In this way, Unilever's corporate social responsibility policies on sustainability also influence suppliers' business activities, thereby maximizing the benefits of corporate citizenship.
Communities. As stakeholders, communities are included in Unilever's CSR strategy. Communities' interests include environmental protection and community development. This stakeholder group significantly influences how consumers perceive Unilever. For example, the company is more likely to gain positive consumer confidence through community involvement. The Unilever Foundation is the company's main corporate citizenship body that satisfies these interests. The Foundation funds community programs for sanitation, nutrition, and personal development. These corporate responsibility initiatives enable Unilever to contribute to community development and business sustainability. The stakeholder group provides positive feedback that boosts corporate and brand image, which is one of the firm's strengths (Read: Unilever's SWOT Analysis: Strengths, Weaknesses, Opportunities, Threats). The resulting impact of such corporate social responsibility efforts on brand image translates to sales and attractiveness of consumer goods from the company.
Unilever's CSR Performance in Addressing Stakeholders' Interests
Unilever has high performance in fulfilling its corporate social responsibilities. This performance is notable even though the Unilever Foundation was globally launched only in 2012. The global reach of the company's business partners, supply chain and distribution networks facilitates the large-scale positive impact of its CSR strategy. In addition, increased market presence can enhance such performance. For example, Unilever can use its strong brand image to raise consumer awareness about community needs. This recommendation emphasizes the need for public awareness to support the corporate citizenship activities of the company and related organizations.
References
Ditlev-Simonsen, C. D., & Wenstop, F. (2013). How stakeholders view stakeholders as CSR motivators. Social Responsibility Journal, 9(1), 137-147.
Miles, M. P., Munilla, L. S., & Darroch, J. (2006). The role of strategic conversations with stakeholders in the formation of corporate social responsibility strategy. Journal of Business Ethics, 69(2), 195-205.
Peloza, J., & Shang, J. (2011). How can corporate social responsibility activities create value for stakeholders? A systematic review. Journal of the academy of Marketing Science, 39(1), 117-135.
Werther Jr., W. B., & Chandler, D. (2010). Strategic corporate social responsibility: Stakeholders in a global environment. Sage Publications.