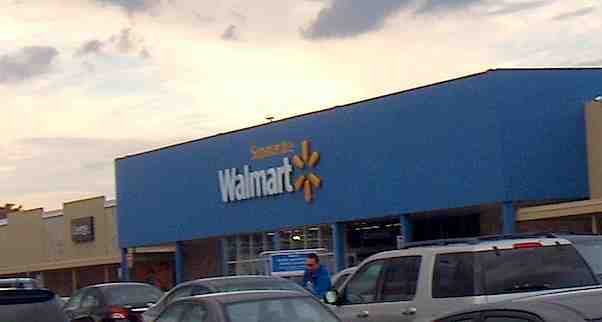 Walmart's human resource management approaches for compensation and career development are centered on minimizing costs. For instance, as part of Walmart's cost-leadership generic strategy, the business tends to limit spending for human resources. Despite this limitation, the retailer's human resource management ensures that its compensation packages are competitive and supportive of high performance. The company also has career development strategies that aim to minimize turnover by maximizing the level of fit between employees and their jobs. These human resource management considerations are of critical importance in ensuring that Walmart's employees are always sufficient in supporting global business growth.
This article is part of a series on Walmart's human resource management:
Walmart's HRM: Compensation, Career Development
Career Development at Walmart
Individual-Organization Matching. Walmart uses direct and indirect methods in evaluating individual-organization matching. The human resource management goal is to ensure that every employee fits his job and the organization, with consideration for Walmart's organizational culture. In the direct method, the retailer collects information from employees regarding their perceptions about the company. Such information represents employees' point of view about the appropriateness of their jobs and the retailer's strategies. This method is typically applied at the level of individual stores. The company relies on the direct method for individual-organization matching. On the other hand, the indirect method involving organizational variables as indicators of person-organization fit is less significant in Walmart's efforts to match employees to their jobs and the organization. The human resource management goal of using the indirect method is to determine the overall person-organization fit throughout the global organization of Walmart. Still, the direct method is more readily applied because it is easier to implement, such as through the involvement of store managers.
Career Opportunities and Requirements. Walmart's human resource management determines career opportunities and requirements based on different variables, including:
Job analysis results
Employee selection criteria
Employee interests
Employee knowledge, skills, and abilities (KSAs)
One of Walmart's human resource management goals is to identify available career opportunities in the organization. This identification process includes using job analysis results, which indicate the requirements for jobs and career paths within Walmart's organization. To ensure that employees match these opportunities, the company uses employee selection criteria, employee interests, and KSAs to evaluate the level of person-job fit between employees and the available opportunities. In this way, Walmart's human resource management ensures that employees are on the right career path in the company, while minimizing turnover among promoted workers. The identified employee-career matches are used as one of the bases for promoting employees to higher positions in Walmart's corporate ladder.
Assessing Employee Potential. Walmart assesses employee potential through different variables. Store managers may use different criteria and methods of assessment. However, in general, the following are the most significant criteria used for assessing employee potential at Walmart:
Employee knowledge, skills, and abilities
Results of performance appraisals
Knowledge, skills, and abilities are basic criteria for assessing employees' potential at Walmart. The human resource management objective is to ascertain what the employee can perform in the job. This information is used to support career development. Walmart has comprehensive information about employees' KSAs based on recruitment documents and other records. Also, the company uses the results of performance appraisals to assess employee potential. The human resource management objective in using performance appraisal results is to determine the employee's current capabilities and performance level. With these criteria for the assessment of employee potential, Walmart emphasizes leadership potential. The human resource management objective in this regard is to support leadership development within the company. This leadership aspect relates to the fact that most of the retailer's managers started as hourly sales employees with leadership potential.
Instituting Career Development Initiatives. Career development initiatives support the human resource management goal of improving the workforce, especially in filling leadership or managerial positions. Walmart's approaches in instituting its career development initiatives are:
Coaching
Training
Partnership with educational organizations
Coaching is typically used in leadership positions, although it also applies to other positions in the organization. Walmart's human resource management objective in using coaching is to facilitate the sharing of leadership insights and ideas. For example, senior managers coach junior managers to improve management and leadership capabilities. Coaching also improves managers' and supervisors' morale and perception about Walmart. On the other hand, training is a standard approach that addresses the human resource management goal of developing the careers of employees. At Walmart, different job types and levels of the organizational structure have their respective training programs. These training programs are designed to maximize performance. At the same time, the programs develop employees' knowledge, skills, and abilities that are specific to certain career paths in the retail business. For example, a Walmart employee who aims for a career path in human resource management is likely to receive training in this area to improve his performance and to support his career development as a potential HR manager. In addition, the retailer's partnership with educational institutions supports career development. One of Walmart's goals in this partnership is to improve employee morale and ensure the development of their knowledge, skills, and abilities specific to retail business. In this regard, through such partnerships, the firm addresses human resource management goals in employee motivation and career development in the retail industry.
Walmart's Compensation Strategy
Basic Pay. Walmart is known for low prices and low wages. These low wages are frequently criticized for inadequacy in supporting employees' needs. The company's minimum hourly wages are significantly below the national average. However, Walmart reforms its human resource management and gradually increases its minimum hourly wage. The company aims to offer competitive compensation relative to other retailers, such as Amazon and its subsidiary, Whole Foods, as well as Costco, Home Depot, and Target. Walmart's human resource managers expect that these changes will improve the workforce and increase employee retention.
Benefits. Walmart has a considerable list of benefits. The following is an overview of these benefits:
Company-matched 401(k) contributions
Associate stock purchase plan with company match
Associate discounts
Comprehensive health insurance plans
Walmart maintains employee motivation through these benefits. The health insurance plans include, among others, a vision plan, a dental plan, life insurance, accidental death and dismemberment insurance, and accident insurance. These benefits address the human resource management goal of employee retention.
Incentives. Walmart offers many incentives for its workers. For example, the company gives recognition to high-performance employees. The optional formal education support is also an incentive to motivate workers to improve their knowledge, skills, and abilities. Walmart employees can improve their performance and plan a long-term career through continuing education. These incentives address the human resource management objective of motivating workers, especially in aiming for promotion and contributing more to the achievement of the goals of Walmart's mission statement and vision statement and the global success of the retail business organization.
References
Dickmann, M., Cooke, F. L., & Parry, E. (2023). Building a sustainable ecosystem of human resource management research: Reflections and suggestions. The International Journal of Human Resource Management, 34(3), 459-477.