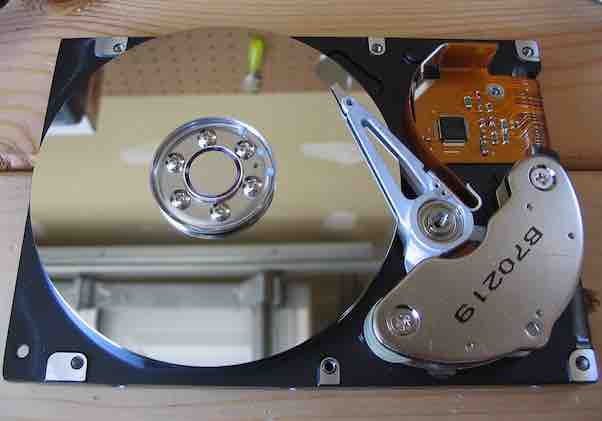 International Business Machines Corporation's (IBM's) marketing mix facilitates brand development and market reach, with emphasis on core products that satisfy market demand. The marketing mix, also known as the 4P or 4Ps (product, place, promotion, and price), is the set of strategies and tactics for a marketing plan. IBM uses its marketing mix to compete against Oracle, Hewlett Packard Enterprise, Google (Alphabet), Amazon, Microsoft, and Intel. The global information technology market involves tough competition, which imposes challenges or barriers to growing revenues and gaining market share, as discussed in the Five Forces analysis of IBM. Also known as Big Blue, the company focuses its marketing strategy and resources on core business operations with the highest growth potential.
The company's high brand equity reinforces the marketing mix. This brand value is one of the business strengths shown in the SWOT analysis of IBM. Business strengths contribute to the success of the 4Ps in reaching customers and growing the information technology company's market share. The use of these strengths in the marketing mix brings business performance closer to the goals of IBM's corporate mission statement and corporate vision statement.
IBM's Products (Product Mix)
IBM's organizational outputs or products and their characteristics are considered in this aspect of the marketing mix. Products are what the information technology company sells to target markets. The set of all products, called the product mix, aligns with other areas of the business organization, such as research and development (R&D), product design, and manufacturing or production. Based on annual reports and business segments, the following product categories represent IBM's product mix:
Cognitive Solutions
Global Business Services
Technology Services & Cloud Platforms
Systems
Global Financing
Cognitive Solutions are products that help businesses process large amounts of data into insights for managerial decisions, strategies, and competitive advantage. For example, IBM's cognitive systems help clients determine patterns in consumer behaviors based on data collected through sales transactions. On the other hand, Global Business Services include consulting, application management, and global process services. Also, this aspect of the marketing mix includes infrastructure services, technical support services, and integration software under Technology Services & Cloud Platforms. In addition, Systems products are focused on servers, storage, and operating systems software. Global Financing offers client financing, commercial financing, and remanufacturing and remarketing services. IBM's organizational structure (company structure) reflects the business focus on these core product lines. The product categories are supported through the divisions of the firm's corporate structure. This aspect of IBM's marketing mix or 4P indicates emphasis on services.
Place/Distribution in IBM's Marketing Mix
The venues, channels, or places for distributing IBM's products are identified in this aspect of the marketing mix. These places affect the company's effectiveness in reaching target customers in the information technology market. IBM's distribution strategy uses the following channels or venues:
Official Website
Business Partners
Delivery Centers
Warranty Service Providers
IBM's official website allows customers to access information about the company's products. The website is a convenient way to communicate with target clients around the world. Customers can also create and pay for accounts to use the company's cloud-based services through the official website. Also, in this aspect of the marketing mix, business partners are the company's traditional way of reaching its target market. For example, authorized distributors are channels for distributing IBM products. Delivery centers facilitate the delivery of some of the company's products, such as Global Process Services, which are part of Global Business Services. Furthermore, the firm has warranty service providers for current customers' systems maintenance and related service needs. This aspect of the marketing mix influences the location strategy in IBM's operations management.
IBM's Promotion (Promotional Mix)
The marketing communications strategies and tactics for reaching target customers are outlined in this aspect of IBM's marketing mix. The objective is to widen the company's market reach. Promotional tactics impact the information technology company's brand image and corporate image. In this case, the following are the tactics in IBM's promotional mix:
Advertising (primary)
Direct marketing (primary)
Sales promotion
Personal selling
Public relations
Advertising takes a primary role in promoting IBM's brand and products. The company advertises through traditional media and the Internet. On the other hand, direct marketing takes the form of direct communications between the company and corporate customers, especially in introducing new products to current clients. For example, the company sends emails about new products to firms that already use IBM servers and services. This aspect of the marketing mix also includes sales promotion, which is occasionally used to increase the company's share of the information technology market. Discounts and free trials are offered to attract more customers to some of the firm's products, such as cloud-based services. Personal selling addresses the needs and preferences of customers. This communication tactic is also occasionally applied to support direct marketing. Public relations involve sponsorships of events, such as professional tennis events, like the U.S. Open. Public relations influence IBM's corporate social responsibility (CSR) strategy and the activities of IBMers in employee engagement programs. These promotional efforts indicate that IBM heavily depends on advertising but also relies on other communications tactics for this aspect of the marketing mix or 4Ps.
Prices & Pricing Strategies in IBM's 4P
This aspect of the marketing mix specifies the approach to setting price ranges and price points. Pricing strategies determine the information technology company's profit margins and product attractiveness. IBM uses the following pricing strategies:
Market-oriented pricing strategy
Value-based pricing strategy
In the market-oriented pricing strategy, the objective is to set competitive prices based on prevailing prices in the information technology industry. For example, IBM's cloud platforms services have market-oriented prices because of competition and customers' price sensitivity affecting some products in the cloud-based services market. On the other hand, the value-based pricing strategy is applied for some of the company's product lines. The objective of this strategy is to determine prices and price ranges based on how customers perceive and need IBM's products. The company's customized business machines are priced based on the value-based pricing strategy. IBM's generic competitive strategy and intensive growth strategies affect cost and expenditure targets, which influence this aspect of the marketing mix or 4Ps.
References
Kucuk, S. U. (2023). Digital Marketing Mix Modeling and Coordination. In Visualizing Marketing: From Abstract to Intuitive (pp. 273-291). Cham: Springer International Publishing.
Mir-Bernal, P., & Sadaba, T. (2022). The ultimate theory of the marketing mix: A proposal for marketers and managers. International Journal of Entrepreneurship, 28, 1-22.