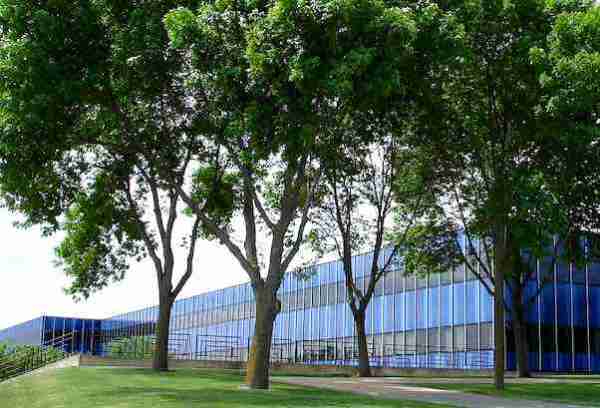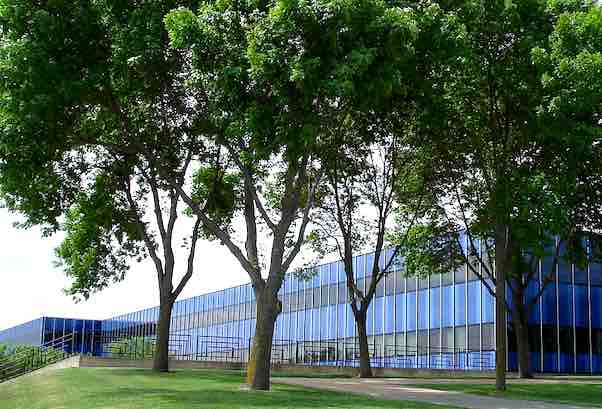 International Business Machines Corporation (IBM) uses its organizational structure as a strategic means to streamline its product development and delivery in the information technology market. Structural characteristics enable the company to align various aspects of the business with the corporate vision and mission (Read: IBM's Vision Statement & Mission Statement). A firm's organizational structure or corporate structure defines the makeup of the business, in terms of form, systems of interaction among components, and the design that influences processes. For example, IBM's corporate structure determines how its regional offices communicate with each other. The structural features are also key factors that influence the interactions among the company's employees, who are called IBMers. These conditions affect managers' decisions, especially in terms of how strategies are implemented through the corporate structure. Such business impact and significance puts IBM's organizational structure as one of the basic variables that dictate the performance of the business and its ability to effectively respond to challenges in the industry.
Known as Big Blue, IBM has an organizational structure that reflects the priorities of the business. For example, emphasis on continuous innovation and product development is represented through the company's main structural characteristic that considers the management of various product types. Such innovation and product development mirror the priorities in IBM's strategies for growth and expansion in international operations. In relation, employees fulfill their job requirements and make decisions within their limits based on the corporate structure. These effects are an indication of the significance of structural features in facilitating IBM's success in the global information technology industry.
IBM's Organizational Structure Type and Characteristics
IBM has a product-type divisional organizational structure. The main characteristic of this type of organizational structure is the representation of business processes involved in managing the development, production, distribution and sale of products. For example, product-type divisions are a primary structural feature that determines how the business addresses opportunities in the information technology market. Thus, the company's corporate structure supports strategies and tactics that push for competitive products. The following characteristics define IBM's corporate structure:
Product-type divisions
Function-based segments
Geographical divisions
Product-Type Divisions. These product-type divisions in the organizational structure represent the core business offerings of IBM. These divisions are recognized as reportable segments in the company's annual filings with the U.S. Securities and Exchange Commission. This primary structural attribute is based on efforts to focus on the firm's core businesses that match the transformation of the industry and market. For example, through the Technology Services & Cloud Platforms division, the company addresses an increasing market demand for cloud-based solutions. IBM's corporate structure has the following product-type divisions:
Cognitive Solutions
Global Business Services
Technology Services & Cloud Platforms
Systems
Global Financing
Function-Based Segments. This secondary characteristic of IBM's organizational structure focuses on key functions that support the global information technology business. The main objective of having this structural feature is to provide organization-wide support for each of the product-type divisions. For example, in terms of sales and distribution, the company's Global Markets segment supports all of the product-type divisions. These segments are officially called IBM Worldwide Organizations. The Research, Development and Intellectual Property division contributes to the company's competitiveness despite significant competition from other technology firms (Read: Porter's Five Forces Analysis of IBM). For instance, significant R&D investment in the division ensures that the company continues developing and offering competitive products in the global market. The following are the function-based segments in IBM's corporate structure:
Global Markets (formerly Sales and Distribution)
Research, Development and Intellectual Property
Integrated Supply Chain
Geographical Divisions. This characteristic of IBM's corporate structure is based on the need to effectively manage the global business despite differences among regional markets. For example, the company has a geographic division to address the market issues specific to the Asia Pacific region. This structural element also provides support for strategies and tactics in implementing IBM's marketing mix or 4Ps in different regional markets for information technology products. Thus, geographical divisions facilitate effective business management despite the complexity of market-based variables. IBM's organizational structure has the following geographical divisions:
Americas
Europe/Middle East/Africa
Asia Pacific
IBM's Organizational Structure: Advantages & Disadvantages, Recommendations
A major advantage of IBM's organizational structure is its alignment with the company's aims for continued business growth based on innovation. For example, the corporate structure enables the business to prioritize efforts to develop products that match market demand and emerging trends in the information technology industry. Such efforts are aligned with IBM's generic strategy and intensive growth strategies. Another advantage of the organizational structure is the integrative effects of the function-based segments on the company's global operations. For instance, in spite of the priorities for product management, the structural characteristic of function-based segments ensures organization-wide support for all of these segments, with consideration for IBM's corporate goals.
A disadvantage of IBM's corporate structure is its limitation in addressing imitation in the global market for information technologies. In using a cost-leadership strategy with minimal emphasis on product uniqueness, the company's advanced and high-quality technological products are imitable. This threat is identified in the SWOT analysis of IBM. Another disadvantage is the organizational structure's limited support for diversification. Diversification is seen as a potential growth factor for the company, especially because of the rapid and radical technological advances happening in different industries and markets. A more integrated and organization-wide structure could address this issue. For example, additional structural elements that support universal strategic positions can promote managerial and corporate decisions that could lead to diversification and related growth. Thus, in summary, the following are the recommendations to improve IBM's corporate structure:
Shift the structure to one based on function-type groups to further emphasize research and development efforts that address the threat of imitation.
Create a new structural division that addresses opportunities for diversification based on the trend of technological integration in various industries and markets.
Split current geographical divisions into multiple smaller ones to account for significant differences among regional markets, such as differences between the European market and the market in the Middle East.
References
Ashkenas, R., Ulrich, D., Jick, T., & Kerr, S. (2015). The boundaryless organization: Breaking the chains of organizational structure. John Wiley & Sons.
Gaba, V., & Joseph, J. (2013). Corporate structure and performance feedback: Aspirations and adaptation in M-form firms. Organization Science, 24(4), 1102-1119.
Menguc, B., & Auh, S. (2010). Development and return on execution of product innovation capabilities: The role of organizational structure. Industrial marketing management, 39(5), 820-831.
Polat, R., & Nisar, T. M. (2013). Financial crisis and changes in firm governance, corporate structure, and boundaries. Managerial and Decision Economics, 34(6), 363-378.