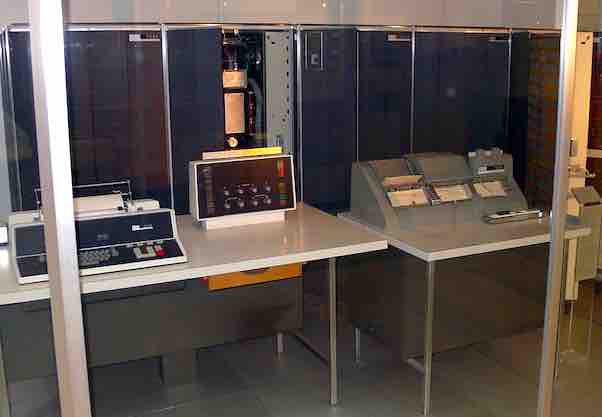 International Business Machines Corporation (IBM) actively engages its stakeholders and their interests through a holistic corporate social responsibility (CSR) strategy. Archie B. Carroll's theory of corporate responsibility establishes the mutual influence between businesses and stakeholders. Stakeholders are individuals or groups that have interests in the business or its effects. IBM's case involves emphasis on sustainability and related initiatives to ensure that the information technology business gradually reduces its impact on the natural environment. Also, Big Blue works on its corporate citizenship by supporting enhancements in its supply chain. For example, the company implements its standards to influence its suppliers into enhancing their corresponding CSR activities. As a major firm in the global market, IBM has significant influence on its stakeholders. It is essential that the company take steps to address its corporate responsibilities to help lead other organizations in various industries and markets. Such leadership is reflected in IBM's corporate social responsibility strategy.
Customers can gauge IBM's attractiveness as an information technology business, based on its corporate social responsibility standing. For example, the company's corporate responsibility initiatives for employees represent an aspect of this CSR standing. Business sustainability efforts also represent the company's status as a corporate citizen. Ideally, IBM's corporate social responsibility programs should address the interests of all major stakeholder groups. The quality and effectiveness of such programs and initiatives reflect the company's long-term approach to strengthening the business and improving its brand image through stakeholder fulfillment.
IBM's Stakeholder Groups & CSR Initiatives
As a global information technology company, IBM has many stakeholders in various areas of society. These stakeholders have interests in the different aspects of the business, thereby requiring a multi-pronged corporate social responsibility strategy. For example, the company's CSR strategy must include initiatives for investors as well as programs for the environment, such as sustainability programs. In aiming for corporate citizenship, IBM addresses its corporate responsibilities to the following stakeholders:
Environment (most significant)
Communities
Suppliers
Investors
Employees
Environment. IBM considers the environment a stakeholder. Such significance is based on the dependence of the supply chain on resources from the natural environment. The interests relating to the environment are environmental conservation and the minimization of the environmental impact of business operations. In this regard, IBM's corporate social responsibility strategy should emphasize sustainability to address this stakeholder. In this case, the company has multiple programs to support environmental protection and conservation. For example, IBM's CSR strategy includes energy conservation and climate protection programs, which has been ongoing for decades. Since 2000, the company's water conservation initiative has saved more than 20 million cubic meters of water in microelectronics and semiconductor manufacturing processes. In addition, IBM has a worldwide environmental management system (EMS) for aligning operations with environmental conservation and protection goals. The EMS contributes to the company's fulfillment of its corporate citizenship through waste reduction, energy conservation, and related initiatives. As a testament to the effectiveness of its corporate social responsibility efforts for addressing corporate responsibilities to the environment, IBM received the 2017 Climate Leadership Award for Organizational Leadership. Thus, the corporate social responsibility strategy addresses the opportunities based on the information technology industry's ecological external factors identified in the PESTEL/PESTLE analysis of IBM.
Communities. The significance of communities in corporate social responsibility is based on their impact on customers' perceptions. For example, satisfaction with corporate citizenship programs can boost communities' popular support for the company's high-value brand, which is one of the main strengths identified in the SWOT analysis of IBM. Thus, this stakeholder group is interested in the company's beneficial initiatives that target developmental and other needs in communities. IBM's corporate social responsibility strategy involves a partnership with the International Finance Corporation (IFC) of the World Bank Group to provide investments and advisory and asset management services for for-profit organizations in communities. The corporate responsibility aim is to support community development through entrepreneurship and enterprise. IBM also offers its information technologies to help nonprofits and other community-based organizations develop solutions to complex issues facing this stakeholder group, such as community housing needs and social services for sustainable development. Consequently, these CSR initiatives tackle the various interests of communities.
Suppliers. IBM's corporate social responsibility strategy involves standards and policies for corporate citizenship in the supply chain. Thus, suppliers are included as significant stakeholders in the information technology business. This significance is based on suppliers' moderate influence on the company's production capacity and product quality, as described in the Five Forces analysis of IBM. To address this stakeholder group, the company must focus on relevant business interests. For example, suppliers are interested in growing their business operations as they continue transacting with IBM. The company's corporate social responsibility programs must consider supporting and satisfying these interests. In this case, IBM provides technical support for suppliers to improve their operational efficiencies. In addition, the company expects parties at all levels of the supply chain to comply with corporate responsibility standards and related initiatives in the industry. For example, suppliers are expected to comply with the Electronic Industry Citizenship Coalition (EICC) Code of Conduct, which includes requirements on conflict-free minerals, among other concerns. The IBM Global Procurement Ombudsman Office exists to ensure compliance. These corporate social responsibility initiatives on the supply chain contribute to the sustainability of the company and its suppliers, thereby also supporting these stakeholders' interests by helping them enhance their corporate responsibility statuses. These CSR programs and initiatives are among the considerations in the supply chain management area of IBM's operations management.
Investors. The significance of investors in corporate social responsibility is their effect on the capital of the business. These stakeholders are interested in growing their investments through IBM's profitability and growth in the information technology industry. In this regard, the company's corporate responsibility strategy involves initiatives that fulfill corporate citizenship while strengthening or growing the business. For example, the company has corporate governance policies to ensure responsible leadership and decision-making processes. Moreover, the IBM Government and Regulatory Affairs corporate function addresses the need to cooperate with governments in ways that benefit the business. For instance, the company's CSR approach involves working with governments to facilitate digital market development programs and data protection policies, as well as sustainability programs that promote renewable energy measures for business. IBM's generic strategy for competitive advantage and intensive growth strategies also contribute to the satisfaction of these stakeholders' interests. Thus, the corporate social responsibility strategy satisfies investors' interests regarding sound business operations.
Employees. IBM's corporate citizenship programs include employees as a major stakeholder group. Employees are interested in high salaries and wages, as well as effective career development programs. IBM's CSR approach must address these interests, considering that employees are significant in determining the capabilities of the business, such as innovation capabilities for competitive advantage over Oracle, Hewlett Packard Enterprise, Amazon, Microsoft, Intel, Google (Alphabet), and other firms in the information technology industry. The company's corporate social responsibility strategy includes fair hiring practices and competitive compensation, as well as diversity and inclusion programs that promote employee morale and help minimize workplace conflict. Also, IBM maintains well-being programs for the health and wellness of all IBMers. In addition, the company has corporate responsibility initiatives for leadership development. For example, the HR Internship Program and the HR Leadership Development Program support employees' leadership development in the field of human resource management. Furthermore, IBM's corporate social responsibility efforts encourage employee involvement in community-based sustainability projects. Such involvement enriches this stakeholder group's experience and effectiveness in addressing real-world problems. IBM's organizational culture (company culture) also supports talent and skills development, especially in terms of radical thinking for successful innovation.
IBM's CSR Performance in Addressing Stakeholders' Interests, Recommendations
Based on the various programs and initiatives in its corporate social responsibility strategy, IBM has an effectively holistic approach to achieving corporate citizenship. For example, the company develops information technologies not just for financial gains, but also for helping communities and sustainability projects. This CSR approach addresses the most significant stakeholders' interests in the business. IBM also continues to improve its corporate responsibility efforts to strengthen the business through stakeholder satisfaction and support. These CSR endeavors contribute to the fulfillment of value and technological breakthrough specified in IBM's mission statement and vision statement.
There are a few areas where IBM can improve its corporate social responsibility strategy. For example, the company can strengthen its corporate citizenship through an expansion of initiatives for communities. The stakeholder group of suppliers can also benefit by including business development in corporate responsibility programs for the supply chain. In summary, to improve the corporate social responsibility status of the business, it is recommended that IBM:
Develop and implement a program for cooperation with suppliers, focusing on their business growth to ensure supply sufficiency and sustainability, while addressing the interests of suppliers as stakeholders.
Expand support for community development programs to encourage investment in information technologies, and to strengthen IBM's role as an industry leader in developing countries, where economic and business growth opportunities are significant.
References
Aubert, N., & Hollandts, X. (2023). Corporate Governance: Shareholders, Employees, and Stakeholders. In Ecological Money and Finance: Exploring Sustainable Monetary and Financial Systems (pp. 443-484). Cham: Springer International Publishing.
Fatima, T., & Elbanna, S. (2023). Corporate social responsibility (CSR) implementation: A review and a research agenda towards an integrative framework. Journal of Business Ethics, 183(1), 105-121.
Park, J. G., Park, K., Noh, H., & Kim, Y. G. (2023). Characterization of CSR, ESG, and corporate citizenship through a text mining-based review of literature. Sustainability, 15(5), 3892.