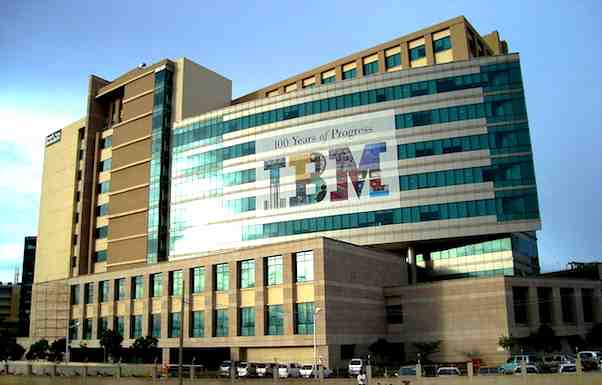 IBM (International Business Machines Corporation) is among the world's biggest technology companies. The company, nicknamed Big Blue, has one of the strongest brands in the computing technology industry, and is one of the biggest employers in the industry. At IBM, strategic choices of top executives favor global expansion and increased outsourcing, while focusing on business operations that have the highest profitability. In global expansion, the company aims to penetrate developing markets. Also, the company outsources its material processing and manufacturing to specialized companies to take advantage of cost-efficiencies. The company also outsources some of its software development to its India group. Thus, IBM's strategy involves a combination of global expansion and increased outsourcing. This strategy is competitive. The lower production costs help optimize profit margins. Global expansion enables the company to have higher stability. These strategic choices contribute to the firm's competitive advantages.
The strategic direction of IBM for business competitiveness relates to Porter's generic strategies and the SWOT analysis model. The company's strategies are built on organizational strengths directed toward the goals of IBM's mission and vision. These strengths and corresponding competitive advantages address the company's weaknesses and the threats to its business. At the same time, these strategies exploit opportunities in the information technology business environment. IBM's generic competitive strategies have shifted over the years, reflecting the company's changing emphasis on profitability and the reduction of less profitable business operations.
IBM's Generic Strategies (Porter's Model)
IBM's primary generic strategy is cost leadership. In Michael Porter's model, the generic strategies are what companies use to ensure competitive advantages. In this case, through operational cost-effectiveness, the generic competitive strategy of cost leadership supports IBM's competitive advantages over other firms, including Intel, Microsoft, Google, and Amazon. Some of the company's strategic objectives are focused on reducing the costs of production. Cost differences enable IBM to make its prices more competitive and, consequently, make its products more attractive to target customers. Also, the lower costs allow the company to keep a higher profit margin if product prices are maintained. Nonetheless, despite this prioritization for cost leadership, the generic strategy of differentiation continues to play a strategic role in supporting the company's competitive advantages.
IBM has shifted its generic strategy through the years. Initially, the company used differentiation focus as its generic competitive strategy. Differentiation focus involves differentiation of products through uniqueness or value to customers, while focusing on a specific segment or segments of the market. In this case, IBM's initial strategy focused on businesses as its target customers, and hence the name International Business Machines. However, as the business grew, the company started emphasizing cost reduction to ensure competitiveness in its current markets. This condition shifted IBM toward using the cost focus generic strategy. Cost focus involves focusing on a segment or number of segments of the market but relying more on cost minimization to ensure competitive advantages. Today, IBM has shifted toward using the cost leadership generic competitive strategy. The company no longer limits its product offerings to businesses as its target customers. For example, in acquiring The Weather Company, PwC Consulting, and SPSS, IBM has broadened its target markets beyond business organizations as clients.
IBM SWOT Analysis
Strengths. In the SWOT analysis model, IBM's strategy successfully capitalizes on business strengths, such as the company's strong brand and global supply chain. The company has one of the strongest brands in the global information technology industry. In addition, financial capacity is a strength that supports IBM in terms of acquisitions and global expansion. These strengths enable the business to maintain its direction toward further outsourcing of manufacturing, and expansion of services worldwide.
Weaknesses. IBM's weaknesses reduce business potential for expansion and growth. In recent years, the company has experienced challenges to its financial performance, which analysts associate with competitive rivalry (see Porter's Five Forces Analysis of IBM) and the pitfalls of the company's corporate culture (see IBM's Organizational Culture or Work Culture). For example, the company's cultural approach is criticized for inadequate support for workforce flexibility, which is necessary in keeping the business competitive.
Opportunities. IBM has the opportunity to improve its financial performance through further and aggressive expansion in developing markets. Another opportunity is to use acquisitions to enter new industries and establish new operations that can complement the company's existing operations. The strategic objective of such further acquisitions should be to enhance existing products and associated operations, and not necessarily to widen the company's level of business diversification.
Threats. In this SWOT analysis, competition is the main threat to IBM's business. For example, the company suffers from the aggressive approaches of other technology firms, such as Intel, Google, Microsoft, and Amazon, which have investments in artificial intelligence and offer cloud computing services that compete with IBM's products. The company continues to experience the forces of even more competitors as more companies are entering the computing technology market. Many of these firms compete with IBM by providing their products online.
References
Jukka, T. (2023). Does business strategy and management control system fit determine performance? International Journal of Productivity and Performance Management, 72(3), 659-678.
Palomares, I., Martínez-Cámara, E., Montes, R., García-Moral, P., Chiachio, M., Chiachio, J., … & Herrera, F. (2021). A panoramic view and SWOT analysis of artificial intelligence for achieving the sustainable development goals by 2030: Progress and prospects. Applied Intelligence, 51, 6497-6527.
U.S. Department of Commerce – International Trade Administration – Software and Information Technology Industry.
Varshney, M., & Jain, A. (2023). Understanding "reverse" knowledge flows following inventor exit in the semiconductor industry. Technovation, 121, 102638.