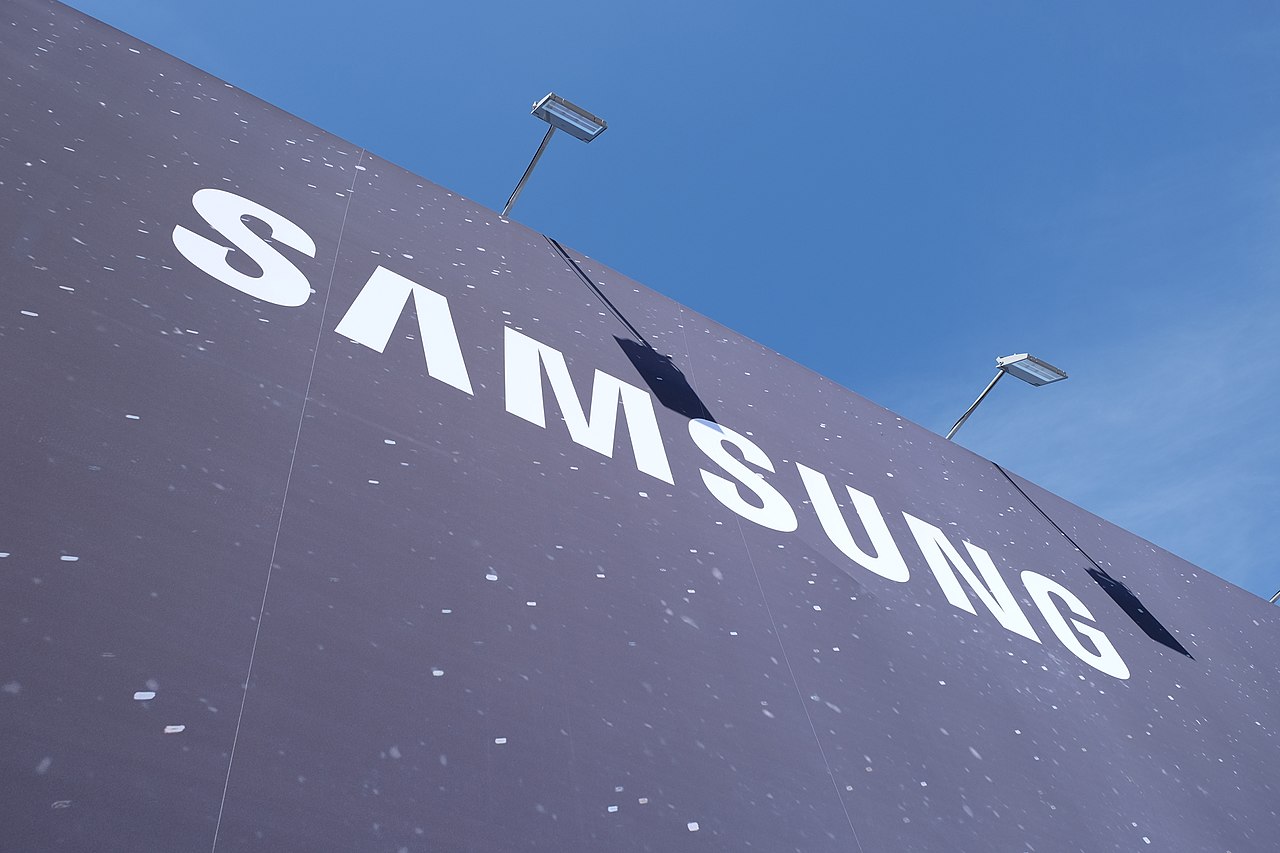 Samsung employs a marketing mix (4Ps) that combines strategies and tactics for reaching target customers through traditional and online channels. The company's marketing strategies focus on reinforcing premium branding while targeting multiple market segments through different price points for its consumer electronics. Samsung's corporate mission statement and corporate vision statement guide decisions pertaining to the 4P, such as decisions on the product features to include in promotions, and the target market or market segments. The implementation of this marketing mix coordinates with other areas of Samsung's business organization.
The marketing strategy requires support from different areas of business operations and, consequently, influences operations management decisions at Samsung. The company's operations management supports the marketing mix through supply chain management, inventory management, and human resources.
Samsung's Products
Consumer electronics are the main component of the company's product mix. Information technologies and related product lines are considered in this element of the marketing mix. Samsung has the following product categories:
Mobile devices
Computing
TV and Home Theater
Appliances and Smart Home
Mobile devices include the Galaxy product line of smartphones, tablets, smartwatches, and other devices. The computing devices in this marketing mix include Chromebooks, monitors, memory, and storage. Samsung also has TV, home theater products, and various appliances for integration into smart home systems. These product categories reflect Samsung's marketing-mix focus on consumer electronics. This 4P element is also designed for a strong ecosystem of goods and services to retain customers or users of the company's products. The product features selected for highlighting in the marketing mix are based on Samsung's generic strategy for competitive advantage and strategies for intensive growth. These strategies push for product uniqueness, which is included in the company's marketing strategies and tactics. Such uniqueness factor in this element of the marketing mix reflects the business strengths and related qualities described in the SWOT analysis of Samsung.
Pricing Strategies & Pricing Model
Samsung's pricing strategies are based on the target market segments for multiple product lines. In the marketing mix or 4Ps context, multiple pricing strategies apply to the information technology company because of its multiple product lines and the diversity of its target customers. In its pricing model, Samsung uses the following strategies to set price ranges and price points:
Premium pricing
Value-based pricing
The premium pricing strategy applies to Samsung products that are marketed as high-end. For example, some Galaxy smartphone models have premium prices that compete with the most expensive iPhones. In its marketing mix, the company applies premium pricing to reinforce its branding strategy for Galaxy devices. On the other hand, the value-based pricing strategy considers product value and customer perception in setting the prices of the company's information technologies and home appliances. In the marketing mix, value-based pricing allows Samsung to set attractive prices based on target market segments and customer profiles. The strategy enables the consumer electronics business to optimize its profit margins. Thus, Samsung's marketing mix involves the premium pricing strategy to reinforce premium branding and achieve high profit margins; and the value-based pricing strategy to optimize prices based on customer perception and willingness to buy.
In terms of pricing models, Samsung uses a market pricing model. In market pricing, the prices of the company's smartphones and tablets change according to market dynamics, including the introduction of new products and the market performance of competing products. Despite market changes, this pricing model ensures revenues and profits, and contributes to the success of Samsung's marketing mix.
Samsung's prices are based on competition, which creates strong external pressure on the business. For example, the company sets its prices to make its Galaxy smartphones competitive against iPhones. Thus, the company's pricing strategies and pricing model respond to the respective pricing strategies and marketing mixes of competitors, such as Apple, Google (Alphabet), Microsoft, Sony, and Intel. The marketing mix combines Samsung's pricing strategies (premium pricing and value-based pricing) and pricing model (market pricing) to maintain the company's market position despite such a competitive landscape.
Place/Distribution in Samsung's Marketing Mix
Samsung implements a selective distribution strategy, which requires authorization to sell, and ensures the company's control on the distribution and sale of its products. Customers can access the physical and online locations determined in this element of the marketing mix. Samsung's strategic plans for the 4Ps integrate traditional and digital ways to transact with customers, as follows:
Authorized resellers
Samsung Experience Store
Company websites for e-commerce
Most of the company's consumer electronics and other products are sold through authorized resellers. These authorized resellers distribute the products while agreeing with the elements of this marketing mix, such as pricing and promotion. Samsung Experience Store locations also provide target customers with first-hand experience in accessing and using the company's products. The company's e-commerce websites complement these brick-and-mortar locations for convenient purchases. Thus, this marketing-mix case involves brick-and-mortar places and e-commerce channels for optimal market reach and seamless customer experience. The success of the distribution strategy determines revenues and profits, as optimal distribution leads to optimal sales of the company's consumer electronics and other products. This element of the marketing mix depends on the availability of support from Samsung's organizational structure or corporate structure for relevant business processes, such as logistics for product distribution.
Promotion in Samsung's 4Ps
The promotion of goods and services involves a mixture of traditional and non-traditional channels in Samsung's 4P. The promotional mix or marketing communications mix dictates how the business informs target customers about the company's consumer electronics and online services and persuades these customers to buy the products. The following promotional activities are in Samsung's marketing mix:
Advertising on TV, websites, and print media
Sales promotion
Sponsorship
Personal selling
Public relations
Advertisements are the primary promotional activities in Samsung's marketing campaigns. For example, the company places ads for its latest Galaxy smartphones and tablets on TV, print media, and websites or digital media. In this element of the marketing mix, advertising ensures optimum brand visibility and contributes to the publicity of the company's information technology products. On the other hand, sales promotion is typically used in the company's 4Ps for the latest products, such as the latest Galaxy devices. Sales promotion provides benefits, such as promo codes and discounts, to encourage customers to purchase Samsung products.
Samsung's marketing mix includes sponsorship for events, such as the World Cyber Games, to increase product visibility. Similarly, the company's participation in the annual Consumer Electronics Show (CES) allows for personal selling to persuade customers to buy the company's goods or services. In this element of its marketing mix, the company applies sponsorship for technology-related events to appeal to a target audience and uses personal selling for personalized communication to address the preferences of individual buyers.
Public relations in Samsung's marketing mix involves news and press releases published on the company's website, as well as programs that support communities and organizations. For example, the company has community-focused technology education projects for water treatment solutions. Thus, Samsung's corporate social responsibility and citizenship strategy intersect with this element of the marketing mix. The smartphone maker's strategies and business approaches align to support promotional activities. Samsung's company culture (organizational culture) influences employees' decisions and behaviors in supporting promotional activities that extend beyond the company.
Considering the flexibility of the 4P, this element of Samsung's marketing mix responds to changes in customer preferences and related trends. The adaptability of promotion and the other elements of its marketing mix empowers the consumer electronics company to maintain a strong market positioning despite challenges linked to market dynamics.
References
Demirbag-Kaplan, M., & Cavusoglu, L. (2022, June). Reassessing the Marketing Mix Through the Lens of Digitalization. In Advances in Digital Marketing and eCommerce: Third International Conference, 2022 (pp. 36-41). Cham: Springer International Publishing.
Rajer, N. (2023). New marketing models for developing a marketing strategy. International Journal of Innovation in Marketing Elements, 3(1), 23-29.
Reddy, T. N., Ghouse, S. M., & JS, R. K. (2023). Marketing Mix – Review of P. Research Journal of Humanities and Social Sciences, 14(1), 55-58.
Samsung Electronics Envisions Hyper-Growth in Memory and Logic Semiconductors Through Intensified Industry Collaborations at Samsung Tech Day 2022.