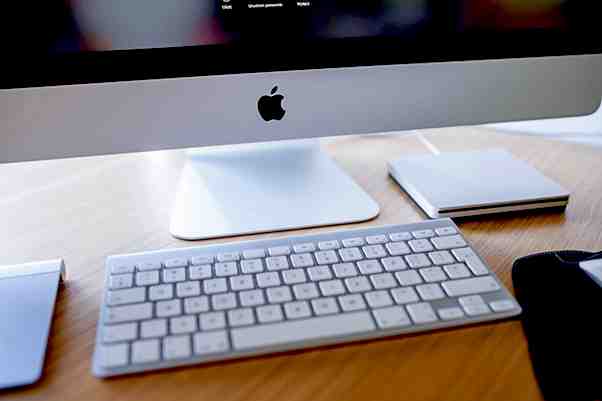 Apple Inc.'s corporate social responsibility (CSR) strategy addresses stakeholder groups' interests in different markets and industries. The company has operations in the consumer electronics industry, the media and entertainment industry, and online services industry, among others. This diversity of business operations creates challenges for corporate citizenship affecting brand image, as well as the satisfaction of Apple's corporate mission statement and corporate vision statement. Stakeholders expect the multinational technology company to take a leading role in influencing corporate social responsibility trends in the global market.
Corporate citizenship affects Apple's financial performance, in terms of how customers perceive the desirability of the company's products based on quality, as well as business policies for environmental impact and material sourcing relating to CSR. Employees' perception of the information technology business also influences organizational resilience. The business strengths and weaknesses described in the SWOT analysis of Apple Inc. address some of these corporate social responsibility challenges linked to stakeholders' interests.
Who are Apple's Stakeholders?
Apple's stakeholders' interests guide the company's operations for minimal negative net impact on the environment and communities. Stakeholders expect the company's information technology products to benefit society. Given these factors in corporate social responsibility, Apple's stakeholders are as follows:
Customers
Apple's employees
Investors
Governments
Suppliers
Communities
Customers. In devising corporate social responsibility strategies, Apple prioritizes customers as one of its top stakeholders. This stakeholder group is composed of individual and organizational buyers of the company's consumer electronics and online services. Customers are interested in the effectiveness and reasonable prices of products, such as iPhones, Macs, and iPads. In the CSR context, customers are stakeholders who seek appropriate pricing and quality in brick-and-mortar and e-commerce operations. Apple's marketing mix or 4P involves high price points based on the premium pricing strategy. Considering the quality and aesthetics of the company's information technologies, this pricing strategy suits the market and associated corporate citizenship objectives of the business.
This stakeholder group also expects privacy and security in using Apple's products. Privacy and security have always been core factors in the company's product design and development. Addressing these concerns in product development and corporate social responsibility, Apple applies best practices and principles, such as those of the CIA triad and other frameworks used in online services and computer systems design.
In addition, Apple's corporate citizenship strategy includes environmental policies and programs for recycling and responsible sourcing to address customers' interests in business sustainability. In this way, the company's strategic planning for corporate social responsibility accounts for the information-technology sustainability expectations of customers as a stakeholder group.
Apple's Employees. Employees are major stakeholders in the iPhone maker's approach to corporate social responsibility. This stakeholder group's interests include proper compensation and career development, which are linked to Apple's organizational structure or corporate structure and initiatives for addressing human resource management (HRM) issues in multinational business. The company's HRM policies and programs satisfy this stakeholder group through compensation packages that are competitive and attractive in Silicon Valley and beyond.
Employees are also interested in a work environment that supports proper work-life balance, despite the technology company's rigid human resource management requirements. This work-life balance aspect of corporate social responsibility is partly addressed through Apple's organizational culture or corporate culture. For example, the consumer electronics company's culture encourages excellent work performance, while supporting job flexibility and services for family-related matters, such as maternity needs. To partly satisfy this aspect of corporate citizenship, Apple's human resource management also involves policies and strategies for preventing employee burnout, which can negatively affect this stakeholder group's perception of the business.
Investors. Apple's investors are stakeholders interested in maximizing the returns on their investments. The company addresses this corporate social responsibility concern through excellent financial performance supported through profitable consumer electronics and online services. Apple's generic competitive strategy and intensive growth strategies ensure business competitiveness and profitability. Other strategies, policies, and programs touch on corporate citizenship challenges in the industry, as a way of enabling the information technology firm to maintain a desirable CSR status for its investors.
Even though investors are stakeholders focused on financial performance, Apple's environmental or ecological programs also matter. In corporate social responsibility, sustainable business practices make the iPhone company more attractive to customers and business partners. This factor contributes to Apple's competitiveness against other technology firms, such as Google, Samsung, Amazon, and Microsoft, as well as media and streaming companies, like Disney, Netflix, Comcast, and Sony. Other notable firms are IBM, Intel, and Boston Dynamics (a subsidiary of Hyundai), and Uber, which have initiatives in autonomous driving, artificial intelligence, cloud services, or computer chip technology. These companies challenge Apple's dominance in the market, and impose high standards in CSR and corporate citizenship. Thus, satisfying the interests of investors as a stakeholder group involves initiatives and strategies for competitiveness and profitability, along with the satisfaction of corporate social responsibilities on par with other multinational technology firms.
Governments. Governments are stakeholders that require Apple's regulatory compliance. Different governments have different sets of regulations, policies, and programs that apply to the corporate social responsibility of information technology and online service businesses. The PESTEL/PESTLE analysis of Apple Inc. shows that governments impose new laws and regulations, such as laws for reduced ecological impact and for enhanced information privacy and security. Thus, this stakeholder group shapes how information technology firms become corporate citizens.
Apple maintains regulatory and legal compliance, but new laws or regulations occasionally challenge the company's business practices. For example, new and emerging right-to-repair regulations affect the company's strategy of exclusivity in repairing and servicing its consumer electronics. Strategic responses to these challenges impact Apple's corporate social responsibility.
Suppliers. This stakeholder group is interested in their profitability while doing business with Apple. Suppliers' interests also include cooperation with the iPhone company, in terms of employment practices. Such cooperation is based on Apple's corporate citizenship efforts through its Supplier Code of Conduct, which influences decisions in doing business with firms in the supply chain. Part of the technology company's policy is to terminate business relations with suppliers that continue to fail or refuse to satisfy this Code of Conduct.
The company's corporate social responsibility strategy imposes rules on this stakeholder group, while supporting mutually beneficial business relations with suppliers of consumer electronic components and other materials. This corporate social responsibility strategy helps manage the moderate bargaining power of suppliers described in the Porter's Five Forces analysis of Apple Inc. To provide support for this stakeholder group, the company has approaches for streamlining suppliers' operations. For example, Apple's operations management approach to this area of corporate social responsibility involves information and communication technologies that inform about trends in supply requirements, to help suppliers optimize their operations.
Communities. Communities are concerned with the socioeconomic and ecological impacts of Apple's products. These stakeholders include people in neighborhoods and regions, and interest-based advocacy organizations, like non-government organizations for environmental protection against electronic waste. In the corporate social responsibility context, communities require or expect socioeconomic and environmental benefits from Apple. The company's Employee Giving program and Strengthen Local Communities (SLC) grant program directly address these CSR concerns. Through such philanthropic endeavors, the company enhances its corporate citizenship status and makes its online services and consumer electronics more desirable.
Does Apple's corporate social responsibility strategy satisfy stakeholders' interests?
The interests of stakeholders are addressed through Apple's corporate citizenship strategy. The company's CSR initiatives maintain a balance between the financial objectives and purpose of the business, and the objectives of various groups that the technology business affects. Considering its programs and progress, Apple's corporate social responsibility strategy satisfies stakeholders' interests. However, the technology business has opportunities for enhancing its CSR performance, such as in the area of suppliers' employment practices. Improvements in this area can strengthen Apple's corporate social responsibility standing, while also helping suppliers strengthen their own corporate citizenship efforts. Moreover, the company can improve the sustainability of products and related services to further minimize environmental impact, particularly in terms of e-waste.
References
Fatima, T., & Elbanna, S. (2023). Corporate social responsibility (CSR) implementation: A review and a research agenda towards an integrative framework. Journal of Business Ethics, 183(1), 105-121.
Hristov, I., & Appolloni, A. (2022). Stakeholders' engagement in the business strategy as a key driver to increase companies' performance: Evidence from managerial and stakeholders' practices. Business Strategy and the Environment, 31(4), 1488-1503.
Homer, S. T. (2022). Perceived corporate citizenship: A scale development and validation study adopting a bottom-up approach. Quality & Quantity, 56(3), 1435-1461.
Onkila, T., & Sarna, B. (2022). A systematic literature review on employee relations with CSR: State of art and future research agenda. Corporate Social Responsibility and Environmental Management, 29(2), 435-447.
U.S. Department of Commerce – International Trade Administration – Media and Entertainment Industry.
U.S. Department of Commerce – International Trade Administration – Software and Information Technology Industry.