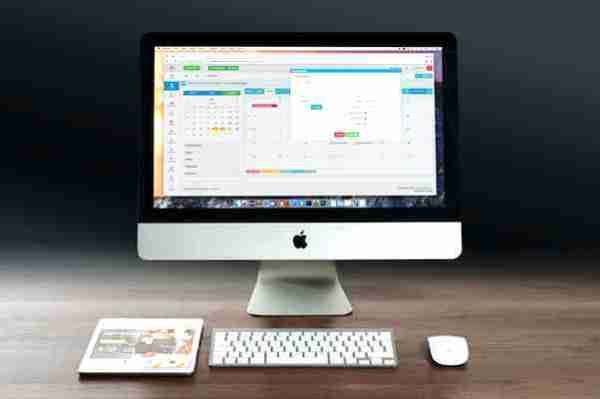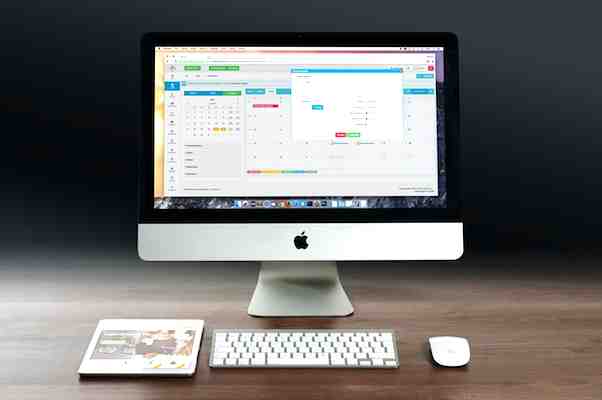 Apple's vision statement and mission statement are bases of the company's success as one of the most valuable companies in the world. Established in 1976 in Cupertino, California, the firm has become a symbol of innovation and elegance in design. These characteristics are linked to Apple's mission statement and vision statement, which continue to motivate the company's employees to support and contribute to innovation for competitive advantage. Apple Inc. has changed its mission statement in recent times, including changes to Steve Jobs' original mission statement for the company. Also, Tim Cook has introduced Apple's new vision statement to reflect the current position of the company. Thus, the firm's mission statement and vision statement evolve over time to address changing organizational and market conditions.
Apple follows its vision statement and mission statement to maintain its competitive strategy. The vision statement shows the direction of the company's growth and product development. In relation, Apple's mission statement indicates the actions needed to ensure that the company continues in its success path.
Apple's Vision Statement
Apple's current vision statement was introduced by CEO Tim Cook, who stated, "We believe that we are on the face of the earth to make great products and that's not changing. We are constantly focusing on innovating. We believe in the simple not the complex. We believe that we need to own and control the primary technologies behind the products that we make, and participate only in markets where we can make a significant contribution. We believe in saying no to thousands of projects, so that we can really focus on the few that are truly important and meaningful to us. We believe in deep collaboration and cross-pollination of our groups, which allow us to innovate in a way that others cannot. And frankly, we don't settle for anything less than excellence in every group in the company, and we have the self- honesty to admit when we're wrong and the courage to change. And I think regardless of who is in what job those values are so embedded in this company that Apple will do extremely well."
Apple's vision statement is considerably detailed and reflects the company's comprehensive approach in ensuring continued growth and success. For instance, the vision statement enumerates a number of major points, such as the emphasis on innovation, which directly relates with Apple's rapid innovation strategy. In addition, the vision statement specifies simplicity, which is also an integral aspect of the company's approach to product design and development. Apple is known for user-friendly and easy-to-use products that help improve daily activities. For instance, the simplicity of the design of iPhone and iOS make it easy to communicate, use apps, and access the Internet. Moreover, Apple's vision statement shows careful selection of markets. This factor reflects the firm's use of market research to guide decision-making in product development and strategic formulation. Also, even organizational culture is included in this vision statement. Apple highlights employees' collaboration and excellence as keys to its business. This detailed vision statement is quite comprehensive in addressing the different aspects of Apple's business. It effectively shows the holistic approach of the company's leaders. Thus, based on conventions on vision statement construction, Apple's vision statement is satisfactory because it clearly shows the direction of the company. This direction is stated for the business as a whole, as well as the various aspects or components of Apple's organization. Such a detailed vision statement is beneficial to business because it helps guide decision-makers and other employees in working toward the desired condition, which in this case is a condition of Apple's continued global success based on excellence and innovation.
Apple's Mission Statement
Apple's mission statement has also changed over time. The company considers the changing business landscape, which influences the possibilities of what Apple can do. The company recognizes the changing market and industry. Apple's current mission statement is, "Apple designs Macs, the best personal computers in the world, along with OS X, iLife, iWork and professional software. Apple leads the digital music revolution with its iPods and iTunes online store. Apple has reinvented the mobile phone with its revolutionary iPhone and App store, and is defining the future of mobile media and computing devices with iPad."
Apple's mission statement is very specific in indicating what the company does and will do. Details about certain product lines are included to show the firm's current condition. The mission statement mentions Macs, OS X, iLife, iWork, and others. These details are important in recognizing and setting the baseline for future actions that Apple will implement. These future actions are also provided in detail. The mission statement includes details about what Apple intends to do in its various businesses. For example, the firm states that it is "defining the future of mobile media and computing devices." This part of the mission statement shows that Apple plans to continue focusing its research and development on mobile devices and related media. Such mobile media may include online media via iTunes, which is accessible through mobile devices like iPad and iPhone. These points show that Apple's mission statement is accurate in depicting the company's situation and goals. However, the mission statement is quite narrow in representing possibilities for Apple, which is currently in the best position to explore a wider variety of options. It is also worth noting that this mission statement is a departure from Steve Jobs' original mission for the company: "To make a contribution to the world by making tools for the mind that advance humankind." Apple's mission statement has shifted away from a general picture of the business, toward a specific reflection of what it wants to achieve in terms of goods and services.
Analysis & Recommendation: Apple's Mission & Vision Statements
Apple's vision statement is comprehensive and detailed enough to show the firm's future direction. It covers various aspects of the business. Thus, this vision statement is satisfactory and suited to the condition of Apple. However, the company's mission statement can be improved. The details about products and defining the future of mobile media are strong points. However, Apple's mission statement fails to indicate actions or goals for other areas of the business. It lacks details about factors like innovation and market leadership, as well as corporate social responsibility, among others. Apple's mission statement is specific, manageable, achievable, and realistic, but it is too narrow. It does not properly encompass Apple's global business. Therefore, this mission statement can be improved by widening its scope to include details about the different businesses of Apple.
References
Andre, P., Bernstein, M., & Luther, K. (2012). Vision statement: What makes a great tweet. Harvard Business Review.
Hefti, J., & Levie, J. (2015, March). Entrepreneurial Leadership-Vision Casting and the Role of Signalling. In ICMLG2015-The 3rd International Conference on Management, Leadership and Governance: ICMLG2015 (p. 95). Academic Conferences and Publishing Limited.
Hull, P. (2012, December 20). Be Visionary. Think Big. Forbes.
Laird-Magee, T., Gayle, B. M., & Preiss, R. (2015). Personal Values and Mission Statement: A Reflective Activity to Aid Moral Development. Journal of Education for Business, 90(3), 156-163.
Leuthesser, L., & Kohli, C. (2015). Mission statements and corporate identity. In Proceedings of the 1996 Academy of Marketing Science (AMS) Annual Conference (pp. 145-148). Springer International Publishing.
Matheson, R. (2011). Vision and Action Build Brand! Forbes.
Price, W. H. (2012). Vision Statement Impact on Organization Strategic Roles. Business Journal for Entrepreneurs, 2012(1), 27-42.
Salem Khalifa, A. (2012). Mission, purpose, and ambition: redefining the mission statement. Journal of Strategy and Management, 5(3), 236-251.
Sarros, J. C., Cooper, B. K., & Santora, J. C. (2011). Leadership vision, organizational culture, and support for innovation in not-for-profit and for-profit organizations. Leadership & Organization Development Journal, 32(3), 291-309.