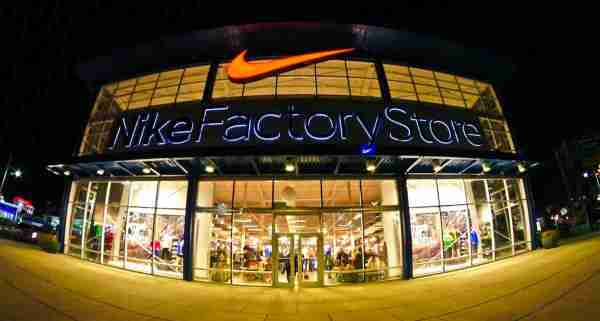 Nike uses its marketing communications mix to communicate with target markets worldwide. The emphasis of marketing communications is promotion of the firm and its products. The marketing communications mix is also called promotion, which corresponds to the promotion component of the marketing mix. Nike is a good example of a firm that uses different kinds of communication in its promotion activity. The company's marketing communications mix is easily observable in the market through advertisements and other activities. The company is an example that other firms can follow in promoting their products. Nike's marketing communications mix is effective because of the balance it creates between attracting new customers and keeping existing customers.
Nike's marketing communications mix involves advertising, personal selling, direct marketing, sales promotions, and public relations.
Advertising Nike Products
In advertising, Nike's goal is to reach large populations of target customers with the biggest possible impact. Successful advertisements promote the brand to customers and improve their perception of the company. Advertising is typically costly. Still, when successfully implemented, Nike can reap the rewards of a stronger brand image and higher demand for its products.
Nike uses celebrities to represent the ideal customer or user of the firm's products. The company's advertisements present highly popular personalities, such as professional athletes. The target customers see that their favorite celebrities use the company's products. As a result, the customers are motivated to mimic the behavior of these celebrities. Through the use of celebrity figures in advertising, Nike's marketing communications mix promotes the firm's products to customers by motivating them to mimic how these celebrities prefer Nike.
Nike's Personal Selling
Nike's personal selling efforts happen in the stores. Store personnel are trained to provide assistance to customers in knowing more about the firm's products, and to persuade them to buy these products. In some cases, sales personnel promote the company through personalized service that helps customers find the right Nike product.
Customer experience is enhanced because of this trained assistance and persuasion from the sales personnel. Customers feel good about the products they buy from Nike. They also feel empowered in making informed decisions in buying these products. Thus, Nike's marketing communications mix uses personal selling to create better customer experience and customer relations, while promoting the firm's products.
Nike's Direct Marketing
Nike uses direct marketing to promote new products to the target market. These new products are usually advertised heavily. However, to make a bigger impact, the firm uses salespeople to approach certain organizations or individuals in target market segments. For example, the firm approaches sports organizations in colleges to promote its products. Nike's marketing communications mix uses direct marketing to establish stronger relations with target customers and motivate them to purchase the company's products.
Sales Promotions
Nike's sales promotions are usually in the form of coupons and special offers given to target customers. The company uses sales promotions to motivate new customers by showing them benefits, such as the features of the products and the savings they can make by using discount coupons or special offers. Sales promotions in Nike's marketing communications mix drive demand from new customers because they are motivated to purchase the firm's products on the basis of these perceived benefits.
Public Relations at Nike
Nike seldom uses public relations in marketing communications. The company uses public relations to address social issues linked to the company, such as sweatshops and the use of green technology. In some cases, the firm uses public relations by sponsoring charity events and similar activities. Thus, Nike's marketing communications mix uses public relations to address issues and promote the brand, so that current and potential customers would have a better perception of the brand.
Final Note on Nike's Promotion, Marketing Communications Mix
Nike uses a balanced marketing communications mix. The company uses marketing communications to promote its products to new customers. The firm also uses marketing communications to maintain or keep existing customers.
References