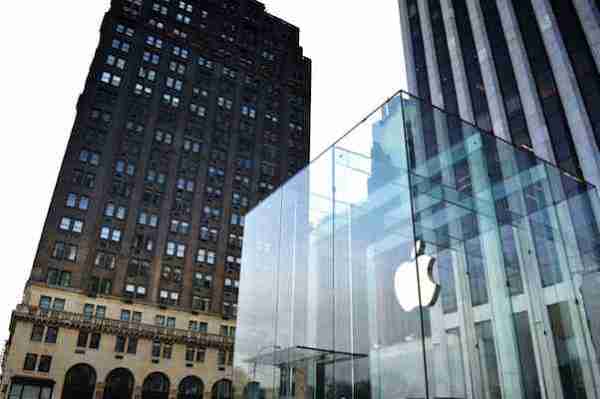 Apple Inc's marketing mix indicates how the company matches its business activities to market conditions. This analysis of the firm's marketing mix provides insights about how to effectively address market conditions and the competitive landscape through appropriate products, distribution, promotion and pricing. Apple continues to use its marketing mix in globally expanding the business through various channels and with a growing product mix, along with an array of promotion strategies. As one of the most admired companies in the world, Apple Inc. serves as an example of how the marketing mix can support business success.
Apple Inc's marketing mix involves a variety of premium-priced products that are successfully promoted and sold through a variety of distribution channels.
Apple's Products (Product Mix)
Apple Inc. has continued to expand its product mix. This component of the marketing mix determines the outputs of the business organization. In Apple's case, the following are the main product lines:
Mac
iPad
iPod
iPhone
Apple TV
Apple Watch
Software
These Apple products currently available in the market show the firm's diversification in this component of the marketing mix. However, as part of its product development intensive growth strategy, the company continues to develop new products, such as the Apple electric vehicle, which is under development through collaboration with firms like Tesla Motors. This product mix shows that Apple's marketing mix is extensive in terms of product variety to address customers' needs in different areas of their lives.
Distribution or Place in Apple Inc's Marketing Mix
Apple's marketing mix involves a holistic approach to distribution, taking advantage of different distribution channels. In general, the company uses a selective distribution strategy, which involves some degree of exclusivity that could limit market reach. Apple authorizes sellers to ensure control over this component of the marketing mix. The following places are included in Apple's distribution strategy:
Apple Stores
Online Apple Store and App Store
Authorized retailers
Telecom companies
Fulfillment services
Apple Stores are the most visible places that sell the company's products. The online Apple Store and App Store are also highly visible. However, these stores are not the only places in the firm's marketing mix. For instance, Apple also uses authorized retailers, such as Walmart, Target and Best Buy. The company also includes telecom companies like AT&T, Verizon, and Sprint, which sell iPhone units. In addition, Apple uses fulfillment services from companies like Amazon.com and eBay, through which third parties sell Apple products online. Thus, Apple's marketing mix is comprehensive in exploiting different types of online and non-online distribution channels.
Apple's Promotions (Promotional Mix)
Apple's marketing mix includes promotion activities that emphasize the premium image and quality of the firm's products. The promotional or marketing communications mix supports business position in reaching more target buyers. In Apple's case, this component of the marketing mix includes the following elements:
Advertising
Personal Selling
Sales Promotion
Public Relations
Apple's marketing mix includes advertising through the company's website and Apple Stores, as well as advertising through other firms, such as technology news sites. The company also uses personal selling in the form of Apple Store employees who provide product-specific information in the aim of convincing store visitors to make a purchase. In addition, the company's marketing mix involves sales promotion, which usually happens at the Apple Stores. For example, some Apple Stores offer old models at discounted prices when bundled with larger and more expensive products. Moreover, the company uses public relations to optimize its corporate image. For instance, Apple Events, leaks of new product features, press releases, and exclusive interviews are carefully implemented to maximize positive publicity. Thus, Apple has mastered the promotion component of its marketing mix.
Apple's Prices and Pricing Strategy
Apple uses a premium pricing strategy. In this component of the marketing mix, the emphasis is on how prices represent the company and its products, while meeting consumer expectations. In Apple's case, the premium pricing strategy involves relatively high prices. This pricing strategy helps maintain the high-end image of the company and its products. Another effect of this pricing strategy is that Apple products attract a smaller market share composed of people from the middle and upper classes. Nonetheless, the company maintains profitability because premium prices entail higher profit margins. Thus, Apple's marketing mix is aligned to the company's premium product development strategy.
References
Borden, N. H. (1964). The concept of the marketing mix. Journal of Advertising Research, 4(2), 2-7.
Carpenter, G. S., & Lehmann, D. R. (1985). A model of marketing mix, brand switching, and competition. Journal of Marketing Research, 318-329.
Constantinides, E. (2006). The marketing mix revisited: towards the 21st century marketing. Journal of Marketing Management, 22(3-4), 407-438.
Danaher, P. J., Hardie, B. G., & Putsis Jr, W. P. (2001). Marketing mix variables and the diffusion of successive generations of a technological innovation. Journal of Marketing Research, 38(4), 501-514.
Gronroos, C. (1994). From marketing mix to relationship marketing: towards a paradigm shift in marketing. Management Decision, 32(2), 4-20.
Naik, P. A., Raman, K., & Winer, R. S. (2005). Planning marketing mix strategies in the presence of interaction effects. Marketing Science, 24(1), 25-34.
Rahmani, K., Emamisaleh, K., & Yadegari, R. (2015). Quality Function Deployment and New Product Development with a focus on Marketing Mix 4P model. Asian Journal of Research in Marketing, 4(2), 98-108.
Van Waterschoot, W., & Van den Bulte, C. (1992). The 4P classification of the marketing mix revisited. The Journal of Marketing, 83-93.
Yoo, B., Donthu, N., & Lee, S. (2000). An examination of selected marketing mix elements and brand equity. Journal of the Academy of Marketing Science, 28(2), 195-211.