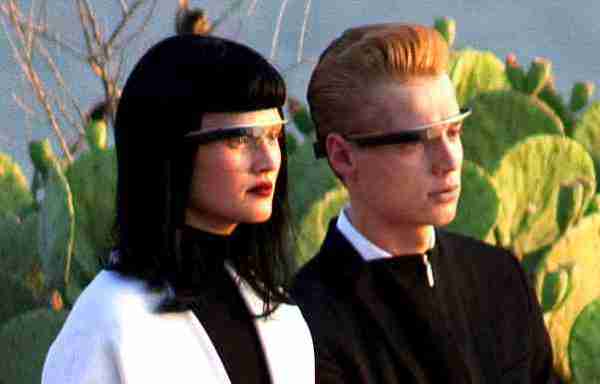 Google's marketing mix is a major contributor to the global success of the business. Founded in 1998, the company's business has expanded to include Google Search, as well as a host of other products, such as Google Fiber and Google Glass. With this level of success, the firm's marketing mix is an example of how carefully designed strategies can support the growth of an originally purely online business. Google's marketing mix has different approaches because of the company's diversification. The company has already expanded from being a purely web-based business and now provides goods like Nexus smartphones and Chromecast media players.
Google's marketing mix is an effective combination of a wide array of product lines, a suitable pricing strategy and ubiquitous product distribution, along with cost-effective promotions.
Google's Products
Google's marketing mix involves a diverse array of products. The company has grown and diversified. These products are generally grouped into the following product lines:
Web-based products
Operating systems
Desktop apps
Mobile apps
Hardware products
Services
The diversity of Google's products is a reflection of the firm's strategy of growth and expansion. The company uses product development as a major intensive growth strategy. Because of this strategy, the firm keeps developing new products to expand its business, while growing its market share for existing products like Google AdWords, Nexus, and others.
Place/Distribution in Google's Marketing Mix
The place or distribution component of Google's marketing mix is typical of mostly-online businesses. Mostly-online firms use the Internet to distribute their products. Most of the company's products are available around the world via the Internet. For example, Google apps can be downloaded anywhere where there is Internet connectivity. Thus, the company uses the Internet as its distribution mechanism to reach target users/customers. For goods like Nexus smartphones, Google uses retailers as the main outlets. Large retailers usually include Nexus models as part of their consumer electronics offerings.
Google's place/distribution strategy contributes to the success of the company's marketing mix. The ubiquity of the Internet maximizes the firm's efficiency of distributing its digital products. The choice of major retailers as outlets for goods like Nexus also increases Google's ability to reach large populations of target consumers.
Google's Promotions (Promotional Mix)
Google's marketing mix involves only minimal promotion. The company's global popularity and market dominance means that it does not need to engage in extensive promotion campaigns. Still, Google occasionally promotes it products. For example, online advertisements for Gmail for Work are sometimes used.
The minimal promotion in Google's marketing mix has beneficial effects on the business. The company spends little for promotion. As a result, more funds are available for other areas of the business. Google can have more funds for research and development or product development.
Google's Prices and Pricing Strategies
Google's marketing mix involves different pricing strategies. Different pricing strategies satisfy the different kinds of products available from the company. The most notable pricing strategies in Google's business are:
Freemium pricing
Market-oriented pricing
Penetration pricing
Value-based pricing
The freemium pricing strategy involves offering free products, but selling premium or add-on features of the product. In Google's marketing mix, this pricing strategy is used for products like Gmail, which has a premium version for businesses. The market-oriented pricing strategy determines prices based on market conditions. Google's marketing mix uses this strategy for pricing its products like Chromecast. On the other hand, the penetration pricing strategy involves low prices that allow the company to gain market share despite the presence of large competitors. In Google's marketing mix, penetration pricing is used for the Google Fiber Internet and cable television service, which directly competes against Comcast. The value-based pricing strategy determines prices based on customers' perceived value of the product. In Google's marketing mix, the value-based pricing strategy is used for its AdWords online advertising service, where advertisers could place bids based on their perceptions of the importance of these advertisements.
References
Goldfarb, A. (2014). What is different about online advertising? Review of Industrial Organization, 44(2), 115-129.
Goldfarb, A., & Tucker, C. (2011). Online display advertising: Targeting and obtrusiveness. Marketing Science, 30(3), 389-404.
Google Inc. (2014). Google Inc. Form 10-K, 2014.
Google Inc. (2015). Company – Google.
Hanssens, D. M., Pauwels, K. H., Srinivasan, S., Vanhuele, M., & Yildirim, G. (2014). Consumer attitude metrics for guiding marketing mix decisions. Marketing Science, 33(4), 534-550.
Mintz, O., & Currim, I. S. (2013). What drives managerial use of marketing and financial metrics and does metric use affect performance of marketing-mix activities?. Journal of Marketing, 77(2), 17-40.
Pavlou, P. A., & Stewart, D. W. (2015). Interactive Advertising: A New Conceptual Framework Towards Integrating Elements of the Marketing Mix. In New Meanings for Marketing in a New Millennium (pp. 218-222). Springer International Publishing.
Rahmani, K., Emamisaleh, K., & Yadegari, R. (2015). Quality Function Deployment and New Product Development with a focus on Marketing Mix 4P model. Asian Journal of Research in Marketing, 4(2), 98-108.
Shaughnessy, H. (2013). Google's Perfect, Future-Proof Marketing Strategy For Google Glass. Forbes.
Singh, M. (2012). Marketing Mix of 4P'S for Competitive Advantage. IOSR Journal of Business and Management (IOSRJBM), 3(6), 40-45.
Snyder, B. (2015). This is what Google's version of an Apple Store looks like. Fortune.